Vice Media, a company founded on a mission to chronicle sex, drugs, music and fashion, put two of its top executives on leave Tuesday after they were accused of sexual harassment.
The two executives are the media company's president, Andrew Creighton, and the head of its internal digital ad agency, Mike Germano, according to a memo from the company's chief financial officer, Sarah Broderick. Last month, The New York Times reported that women at the company had accused both men of harassment.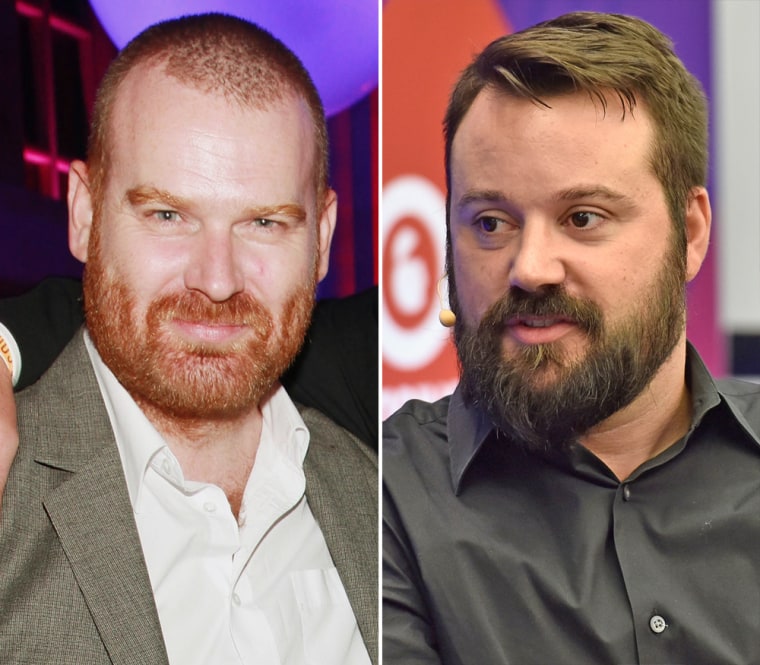 In early December, Vice fired three staff members who were accused of fostering a toxic workplace for women. The departures came not long after the Daily Beast detailed the claims of several women who described a difficult working environment, unwanted touching, hostility and limited opportunities for advancement.
According to Broderick's memo, Creighton and Germano will remain on leave while separate investigations are conducted into the accusations against them.
Creighton, who is co-president of Vice, was accused of firing an unidentified woman after she declined a relationship with him, according to The Times. The article said the woman received a $135,000 settlement.
Creighton said in the article that he and the woman were "close friends for several years before she joined Vice," and that they were "occasionally intimate." The Times also reported Creighton's claim that he had not been involved in the decision to fire the woman.
Germano, the head of Carrot, Vice's digital ad agency, admitted in The Times article to an incident involving Carrot's director of communications, Gabrielle Schaefer, and responded that he had apologized and that the matter had been resolved at the time with the help of human resources. Even so, Vice is bringing in an internal investigator to work with human resources to look into claims against Germano. It is also convening a special board committee to review the facts involving Creighton.
Broderick wrote in the memo that staff members will receive sexual harassment training, and that the company has made a commitment to hiring more women and improving diversity throughout the organization, which is led by chief executive and co-founder Shane Smith.
"Vice has committed to 50/50 male/female at every level across the organization by 2020, and pay parity by the end of 2018," Broderick wrote.