/ Source: Associated Press
CHICAGO — A hair stylist suffered more than 40 stab wounds to his upper body in a fatal attack last month in the high-rise Chicago condo of a Northwestern University professor, police said Friday.
The since-fired professor, Wyndham Lathem, and Oxford University financial officer Andrew Warren were arrested in the San Francisco area eight days after 26-year-old Trenton James Cornell-Duranleau was found dead last month.
Cornell-Duranleau suffered "lacerations and mutilations to his body, his upper body, but not to the point of decapitation," Chicago police spokesman Anthony Guglielmi said. He described the attack as "certainly very intense."
Authorities have said the attack on Cornell-Duranleau, a Michigan native who moved to Chicago last year, was so brutal that the blade of the knife investigators believe was used in the stabbing was broken. When police found him, he had already been dead for at least 12 hours.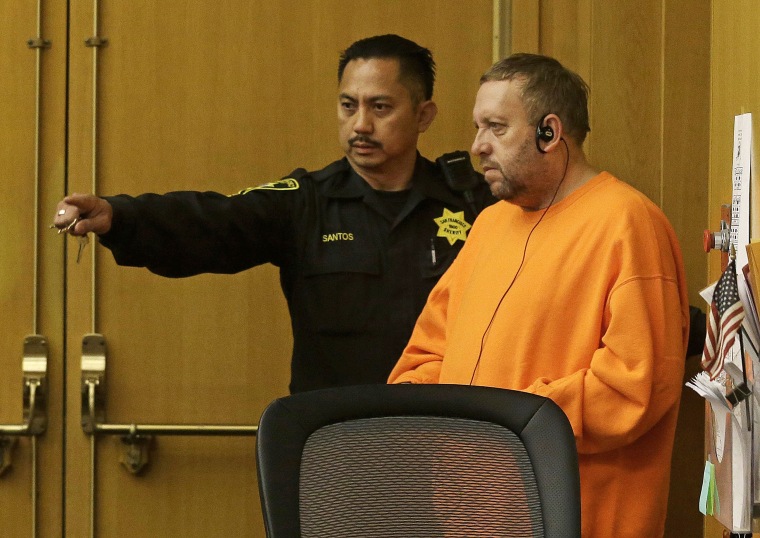 Guglielmi said police believe there might have been some tension in Lathem and Cornell-Duranleau's relationship.
"We've been looking a great deal, not only at the relationship between Dr. Lathem and the victim, but also the connection between all three," he said.
Guglielmi said Chicago police are investigating the backgrounds of all the men but won't be releasing details until they have questioned Lathem and Warren, who separately surrendered to California authorities last week. The pair had been on the run for eight days.
During a hearing Friday in San Francisco, Warren agreed to return to Illinois to face charges and acknowledged that he was the suspect being sought by authorities in Cook County, Illinois.
Warren, a 56-year-old British national, arrived in the U.S. days before the killing. Warren wore an orange jumpsuit during Friday's hearing, and he appeared unshaven after six days in jail.
"He is presumed innocent," said his public defender, Ariel Boyce-Smith. She said Warren was "agreeable" to being returned to Chicago, but she declined further comment.
Lathem, 42, is being held without bail in California's Alameda County and has waived extradition to Chicago. His attorney has called him a "gentle soul." Northwestern University said Monday that they fired him effective Aug. 4.