Families have been left in shock and are grieving after a gunman opened fire Tuesday at three Atlanta-area spas, killing eight people and seriously wounding another person.
The attacks began around 5 p.m. Tuesday, when four people were killed in Cherokee County. Less than an hour later, four more were killed in two shootings in Atlanta.
Delaina Ashley Yaun, 33
Delaina Ashley Yaun of Acworth left behind two children after she was killed in the Cherokee County attack, according to a GoFundMe campaign set up to help the family with funeral expenses. Relatives could not be reached for comment Thursday at phone numbers listed for them.
"We just don't know how to do any of this alone," the GoFundMe page stated.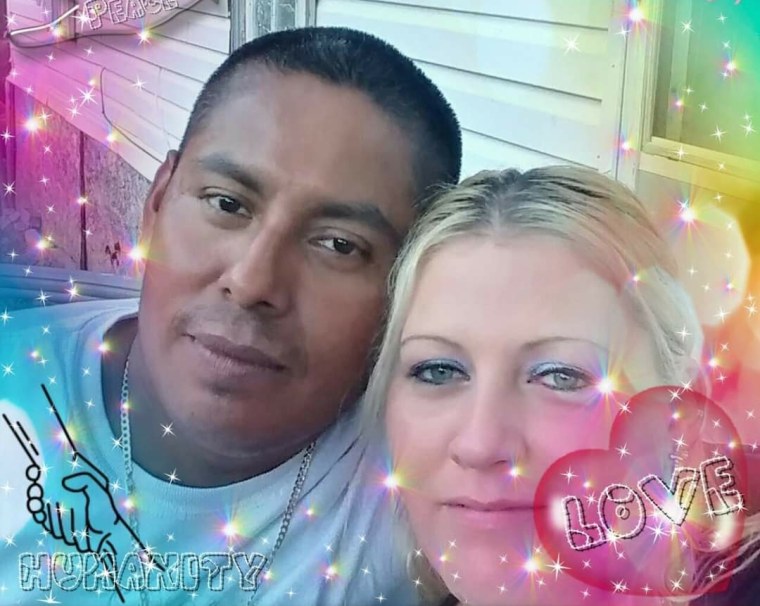 A friend told NBC affiliate WXIA of Atlanta that Yaun had gotten married in August. One of her children is a 9-month-old daughter, said the friend, who called Yaun an incredible mom who loved her husband and children.
Yaun was at Young's Asian Massage with her husband, WAGA-TV reported. The couple had arranged for a babysitter and were planning on having a relaxing day at the spa. They were in separate rooms when gunfire erupted.
Yaun was killed and her husband escaped unharmed.
"They're innocent. They did nothing wrong," Yaun's mother, Margaret Rushing, told the outlet. "I just don't understand why he took my daughter."
Paul Andre Michels, 54
Paul Andre Michels of Atlanta was at a spa in Cherokee County when he was killed. Michels, 54, an Army veteran, moved to the area after having grown up in Southwest Detroit with his parents and eight siblings.
Michels had gotten married and was a business owner, his brother, John Michels, told NBC's "Today" show.
"My brother is a very hardworking, loving husband, a good brother," Michels said. "A man who would do anything for someone if they needed it."
Xiaojie Tan, 49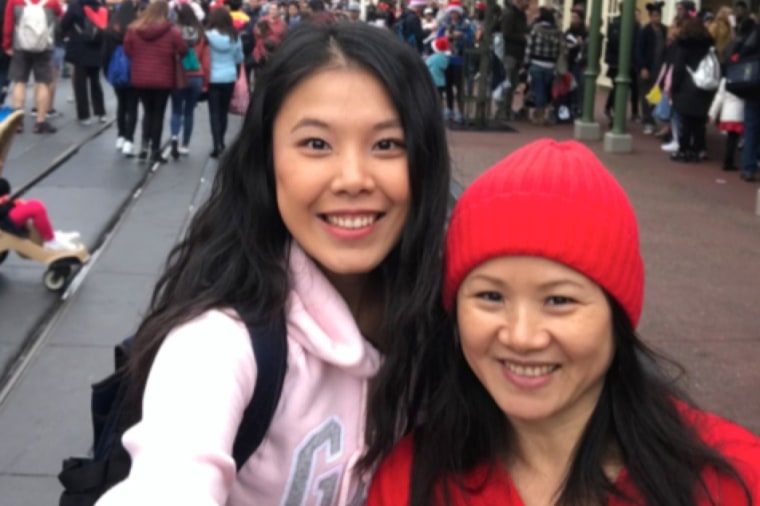 Xiaojie Tan and her family were looking forward to celebrating Tan's 50th birthday, her daughter told USA Today. Instead, Jami Webb is planning her mother's funeral.
"She did everything for me and for the family," Webb said. "She provided everything. She worked every day, 12 hours a day so that me and our family would have a better life."
A GoFundMe for Webb stated that she hopes to return her mother's remains to Nanning, China, once she can safely travel for a burial service there. Tan was helping to financially support her sister and mother in China prior to her death, according to the GoFundMe.
Tan's relatives could not be reached for comment on Friday.
Tan grew up in Nanning, China, where she met her husband Michael Webb, Jami Webb told USA Today. Webb, an American businessman, was in China for a work trip. The couple, along with Tan's young daughter, Jami, moved to Florida in 2006. They settled in Georgia in 2010, two years before Tan and Webb divorced.
A friend told the outlet that Tan became a naturalized U.S. citizen in 2012. Another friend, Greg Hynson, said he was a longtime customer of Young's Asian Massage in Cherokee County.
"She was the sweetest person you'd ever meet," Hynson told USA Today. "My heart was in my throat the second I heard of it. It still doesn't seem real."
Daoyou Feng, 44
Daoyou Feng was also killed in Cherokee County, according to the sheriff's office. Relatives could not be reached for comment.
The Atlanta victims
The victims in Atlanta were identified Friday morning by the Fulton County Medical Examiner's Office as Soon Chung Park, 74; Hyun Jung Grant, 51; Suncha Kim, 69; and Yong Yue, 63.
Three died from a gunshot wound to the head, and one from gunshot wounds to the chest, the medical examiner's office said. All four deaths were ruled a homicide.
Hyun Jung Grant, 51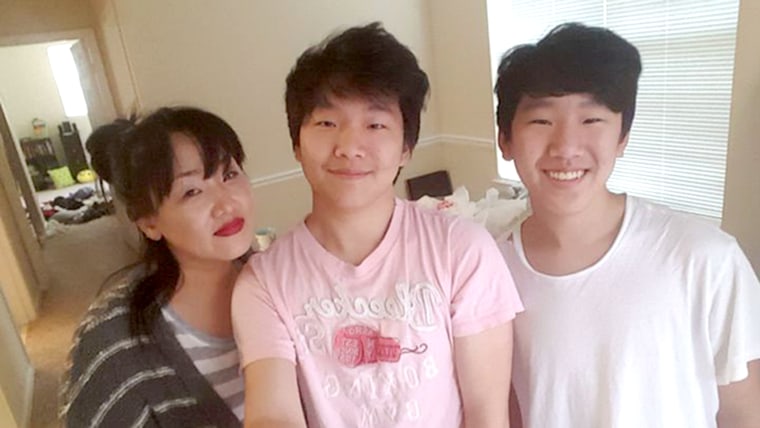 Hyun Jung Grant was a single mother supporting her family by working at Gold Spa in Atlanta, sometimes spending nights there instead of making the late-night drive home to Duluth, son Randy Park, 23, said.
"She spent her whole life just existing for my brother and I," he said. "She would only be home a certain amount of days every few weeks."
More than a dozen years ago, she moved the family from Seattle to the Atlanta area, where she believed they would find more community, Park said.
"It's a very familiar place for a Korean person to come to," Park said.
His mother enjoyed electronic dance music and was a fan of DJ Tiesto, he said. Though she was in her 50s, his mother was truly young at heart, Park told NBC's "TODAY" in an interview Monday.
"I could talk to her about almost anything," Park said.
Suncha Kim, 69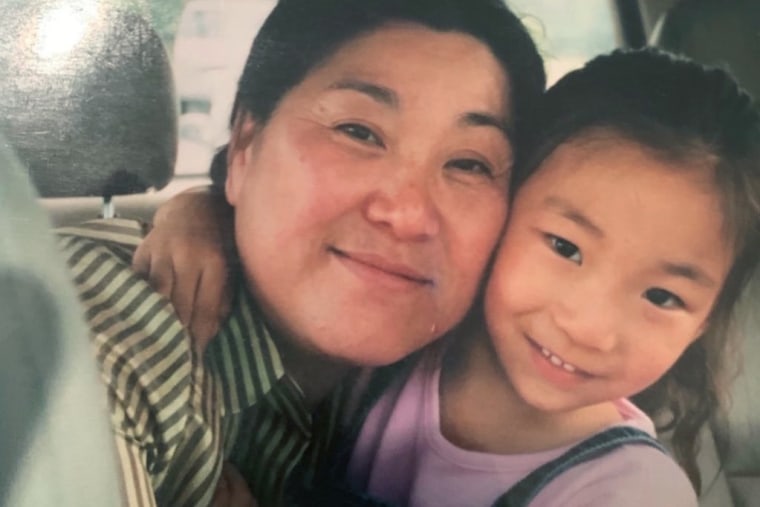 Suncha Kim was a mother of two who migrated to the U.S. from Seoul, South Korea, according to a statement from her granddaughter featured on a family GoFundMe campaign.
"As an immigrant, all my grandmother ever wanted in life was to grow old with my grandfather, and watch her children and grandchildren live the life she never got to live," the statement said.
Her granddaughter described Kim as an "angel" with immense courage, who worked multiple jobs to provide for her family.
"She was pure hearted and the most selfless woman I knew," the statement said. "She represented everything I wanted to be as a woman, without an ounce of hate or bitterness in her heart."
Kim is survived by her son, daughter, and three grandchildren, the fundraising campaign said.
Soon Chung Park, 74
Soon Chung Park is the oldest of the eight victims who were killed in the shooting. Her son-in-law, Scott Lee, told The New York Times in a brief interview that Park moved to Atlanta from the New York area, where some family members still live.
"She got along with her family so well," Lee said.
Yong Yue, 63
Yong Yue was a Korean-born American citizen, according to her two sons, Robert and Elliot Peterson. Robert Peterson described his mother as kind hearted and willing to help anyone she met, according to a statement through the family's GoFundMe campaign.
"Mom was an amazing woman who loved to introduce our family and friends to her home-cooked Korean food and Korean karaoke," he said. "Will miss joining mom on her weekly Sunday routine to the grocery store and traditional Korean dinner."
Yue is survived by her two sons and six grandchildren. An attorney for the Peterson brothers did not immediately respond to a phone call from NBC News. Mac Peterson, Yue's former husband, told the New York Times that the couple met while he was in the Army in the 1970s and later divorced in 1982.
"She was a good mother," Peterson said. "She was always there for her kids."
The injured
Another man, Elcias Hernandez-Ortiz, 30, of Acworth, was injured in Cherokee County. A GoFundMe campaign that his wife, Flora Gonzalez Gomez, set up said he is hospitalized in intensive care after having suffered a gunshot to his forehead.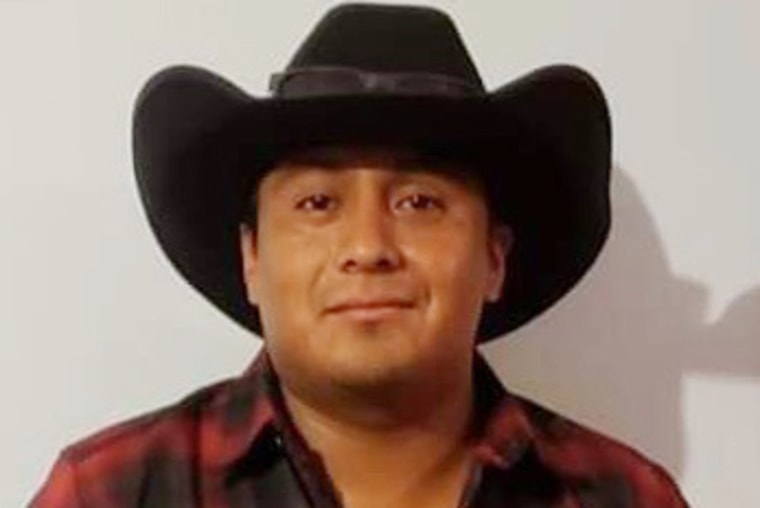 "He will be needing facial surgery," she wrote. "Please pray for my family and the family's that were affected by this shooting."
Gonzalez Gomez did not immediately return a phone call Thursday.
'Unspeakable tragedy'
The suspect, Robert Aaron Long, 21, of Woodstock, was arrested and charged with eight counts of murder: four related to the killings at the two Atlanta spas and four related to the shooting at the Cherokee County spa.
He also faces an aggravated assault charge in Cherokee County.
Six of the victims are of Asian descent, officials said. The deaths happened the same day the reporting forum Stop AAPI Hate released a report saying reports of anti-Asian hate incidents have risen significantly. The report said a disproportionate number of the incidents involved women.
In a tweet, the organization said the shootings were an "unspeakable tragedy."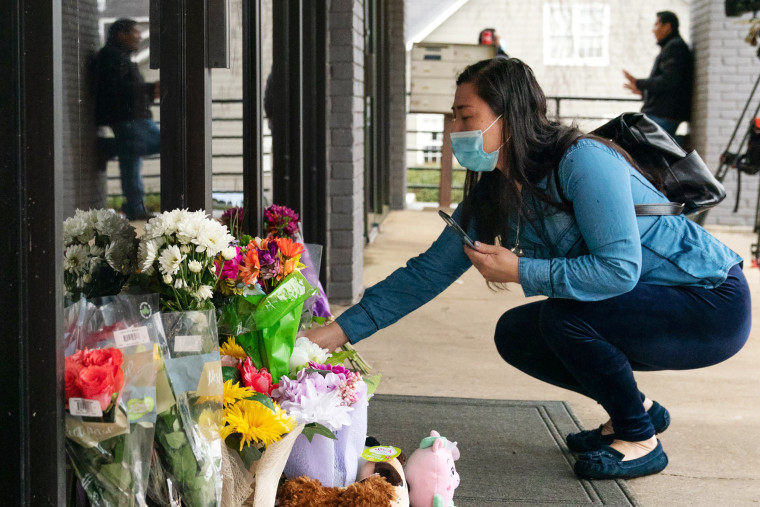 Flags at the White House were lowered, and President Joe Biden called the recent attacks on the Asian American community "un-American."
Authorities said Long's remarks indicated that he might have had a sexual addiction and that he saw the businesses as a temptation he needed to eliminate.
Cherokee County Sheriff Frank Reynolds said Long "may have frequented" some of the spas and "might have been lashing out."
It was unclear whether the businesses had any ties to sex work. Atlanta Mayor Keisha Lance Bottoms said that the spas were "legally operating businesses that have not been on our radar" and that "we are not about to get into victim blaming, victim shaming here."
"A crime against any community is a crime against us all," she said at a news conference Wednesday.
Officials said Long's statements could yield a possible motive.
Long was arrested in Crisp County, about 125 miles south of Atlanta, after his family helped police track his phone. A 9 mm firearm that he purchased legally on the day of the shootings was found in the car he was driving, said two senior law enforcement officials briefed about the matter.
Long was being held without bond in Cherokee County. He was scheduled to be arraigned Thursday morning, but the hearing was canceled. A Cherokee County court clerk said that the case documents are sealed and that it was unclear whether the arraignment had been rescheduled. It was not clear whether Long had obtained an attorney.