A grandfather, a dedicated synagogue congregant and "the best mom in the world" were among the seven people killed in the mass shooting at the July Fourth parade in Highland Park, Illinois.
Five were pronounced dead at the scene, and a sixth died at a hospital, Lake County Coroner Jennifer Banek said. The seventh death was announced Tuesday afternoon by the Lake County Sheriff's Office.
The seven people killed have been identified as Katherine Goldstein, 64; Irina McCarthy, 35; Kevin McCarthy, 37; Jacquelyn Sundheim, 63; Stephen Straus, 88; Nicolas Toledo-Zaragoza, 78; and Eduardo Uvaldo, 69.
Here is what we know so far about the victims:
Jacki Sundheim
Sundheim was a lifelong member of the North Shore Congregation Israel and a former preschool teacher.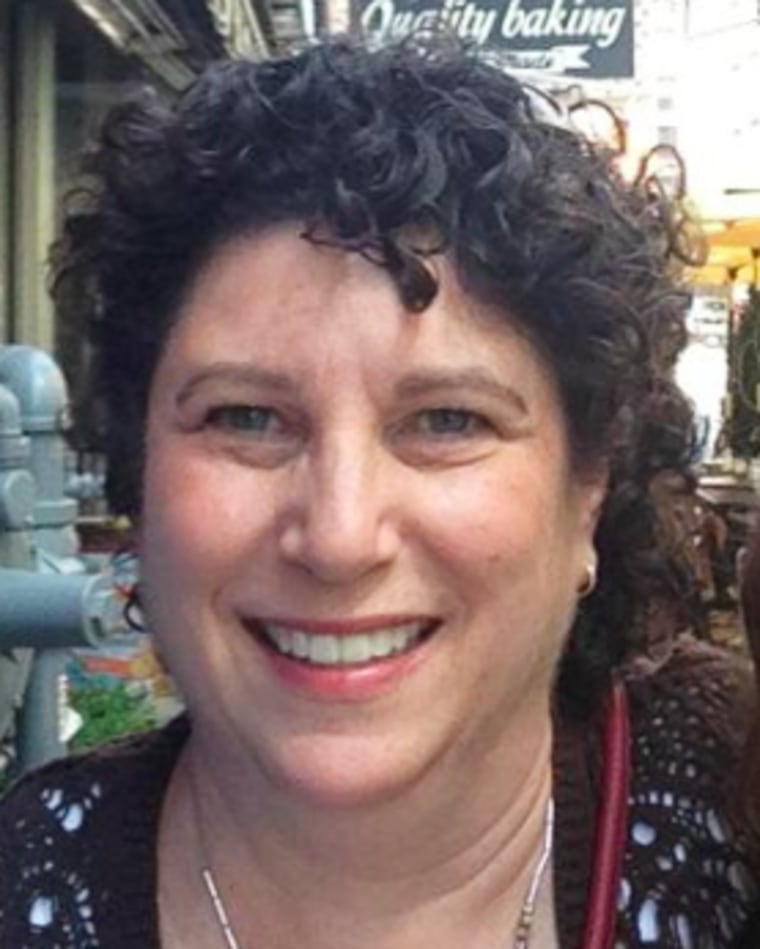 The synagogue in Glencoe, roughly 3 miles from Highland Park, praised the "tireless dedication" of the former teacher, who also worked at the synagogue.
"Jacki's work, kindness and warmth touched us all, from her early days teaching at the Gates of Learning Preschool to guiding innumerable among us through life's moments of joy and sorrow as our Events and B'nei Mitzvah Coordinator — all of this with tireless dedication," the synagogue said in a statement.
Katherine Goldstein
Katie Goldstein, who was mourning her mother's recent death, was looking to get out of the house and have some fun when she decided to attend the holiday parade, her daughter, Cassie Goldstein, said Tuesday.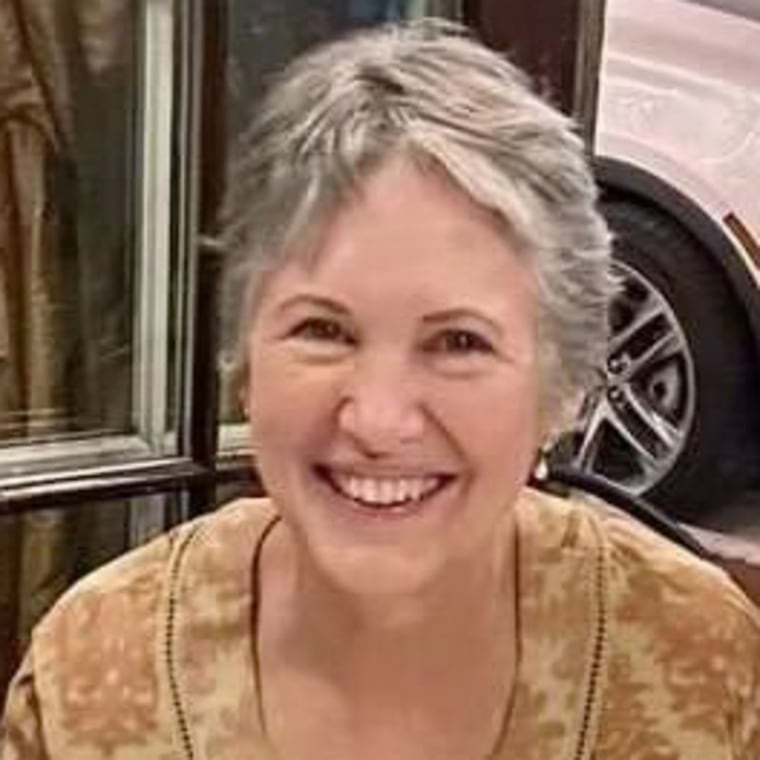 The day before, they had gone to the botanic gardens, got Dairy Queen and went to a movie, Cassie Goldstein told NBC Nightly News' Lester Holt in an interview Tuesday.
On the day of the parade, "My mom was waving to the floats as they walked by. She was having a good time."
"I was standing there with my mom, and I heard what I thought were firecrackers firing into the street across from me. And then I looked up and I saw the shooter shooting down at the kids," Cassie Goldstein said. "And I told her that it was a shooter and that she had to run."
They both ran, next to each other, Cassie Goldstein said. Her mother was shot in the chest and fell, she said.
"I knew she was dead," Cassie Goldstein said. I "just told her that I loved her, but I couldn't stop, because he was still shooting everyone next to me. So, I just kept running, and I hid behind a trash can."
When the shooting stopped, she went back to her mother, she said.
"She was just a good mom, and I got 22 years with her," Cassie Goldstein said. "And I got to have 22 years with the best mom in the world. ... I did everything with her. She was my best friend."
Katie Goldstein's husband and Cassie's father, Craig Goldstein, said that "Katie was the kindest, gentlest person you'd ever meet."
"She was really selfless, and seemingly always upbeat," he said. "... She touched so many people in a positive way," he said.
Irina and Kevin McCarthy
Irina and Kevin McCarthy were the parents of a 2-year-old who was unharmed during the shooting, according to an online fundraiser verified by GoFundMe.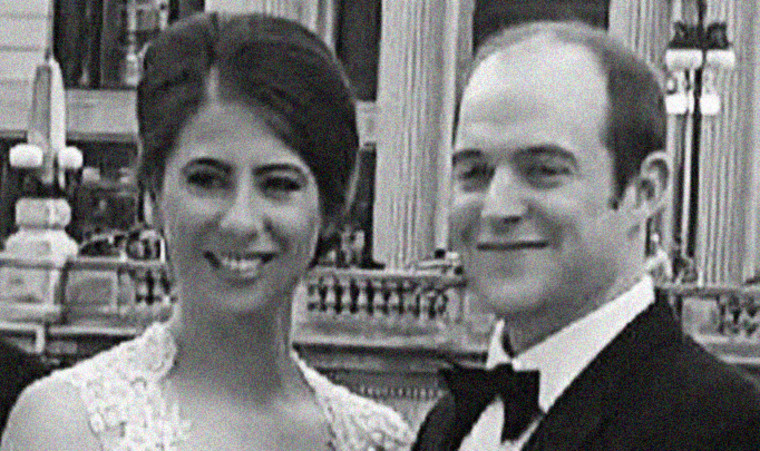 The fundraiser, done with the family's permission, says the child will be cared for by other family members.
The child will be cared for by other family members, according to the fundraising site.
Kevin McCarthy worked with Jaguar Gene Therapy, the Illinois company's chief executive officer said in an email to employees, NBC Chicago reported.
CEO Joe Nolan wrote that Kevin McCarthy was a "star employee" with an "incredible work ethic."
"Outside of work he was a very proud dad and devoted husband who adored his family," Nolan wrote.
Nicolas Toledo
Toledo's son, Alejo Toledo, confirmed to NBC News that his father was a victim of the shooting.
Toledo, 78, had initially not wanted to go to the parade, one of his granddaughters told The New York Times, but family members brought him along because his disabilities meant he needed to be accompanied full-time.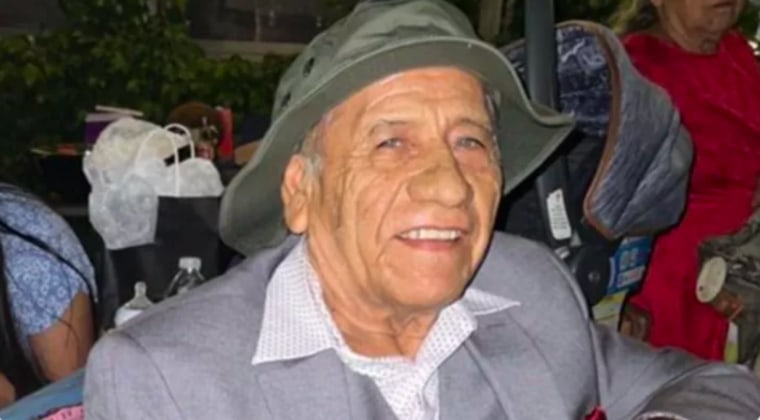 "We were all in shock. We thought it was part of the parade," his granddaughter Xochil Toledo told the newspaper. "We realized our grandfather was hit. We saw blood and everything splattered onto us."
Another family member also posted a message of grief online. "Please hold your family tighten and appreciate every moment with your loved ones, " Toledo's granddaughter Kimberly Rangel wrote in a Facebook post.