They were denied their day in court — again.
But women who say they were victimized by politically connected convicted sex offender Jeffrey Epstein have one more chance at justice — a case that could potentially put the multi-millionaire back behind bars.
Some of Epstein's accusers had been expected to take the witness stand in Florida this week, at a defamation trial that was brought against Epstein by Bradley Edwards, a lawyer for some of the victims. The case settled Tuesday morning with Epstein issuing an apology to Edwards and paying him an undisclosed sum of money.
But the women still have one more shot at Epstein, a wildly successful hedge fund manager who used to pal around with the likes of presidents Bill Clinton and Donald Trump.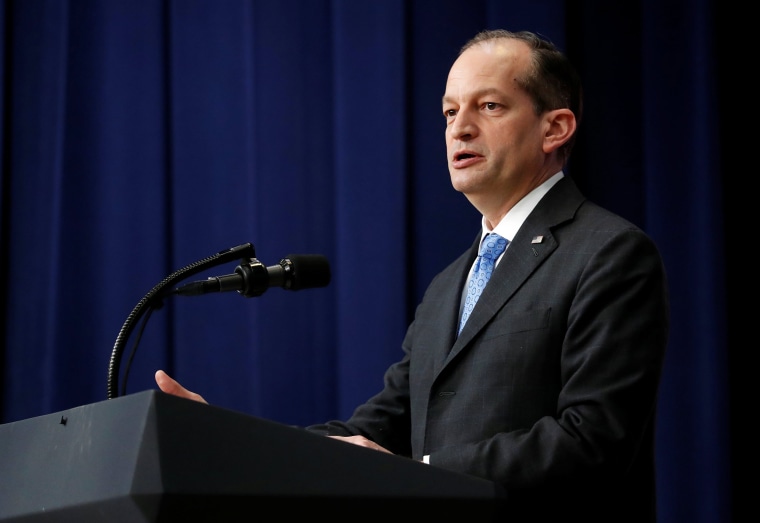 A pending suit by some of Epstein's accusers in federal court in Florida is aimed at voiding a non-prosecution agreement that was signed off on by then-U.S. Attorney for Southern Florida Alexander Acosta — arguing that the deal was illegal because dozens of Epstein's victims were never told about it.
If the judge finds there were was a violation of the federal Crime Victims' Rights Act, he could void the deal and Epstein could again face federal charges for what investigators say was his routine of sexually abusing teenage girls in his West Palm Beach mansion during the early 2000s.
"That injustice needs to be addressed and will be addressed," one of the victims' lawyers, Jack Scarola, said Tuesday. "There is no justification for the broad scope of immunity that was granted."
The victims' fight has been a long one — the suit was first filed in Miami federal court in July of 2008, shortly after Epstein pleaded guilty to a state court charges of soliciting a minor.
The filing sought to make sure a federal investigation into the financier didn't end without his victims being consulted.
During the years of litigation that followed, they discovered it already had - one of the conditions of Epstein's state plea was an agreement that federal prosecutors would not prosecute the moneyman or "any potential co-conspirators" — the people who recruited high school girls for his thrice-daily "massages."
The secret agreement also required Epstein to register as a sex offender, and to "provide compensation to approximately forty girls who he had sexually abused," the victims' lawyers said in court papers.
A Miami Herald investigation last week put the actual number of victims at 80.
The lawsuit has exposed the lengths to which prosecutors bent over backwards to accommodate Epstein, whose net worth is estimated to be in the hundreds of millions or even billions of dollars.
He'd assembled an all-star team of lawyers to defend himself from the allegations, including William Kennedy Smith lawyer Roy Black, O.J. Simpson lawyer Alan Dershowitz and former Whitewater special prosecutor Ken Starr.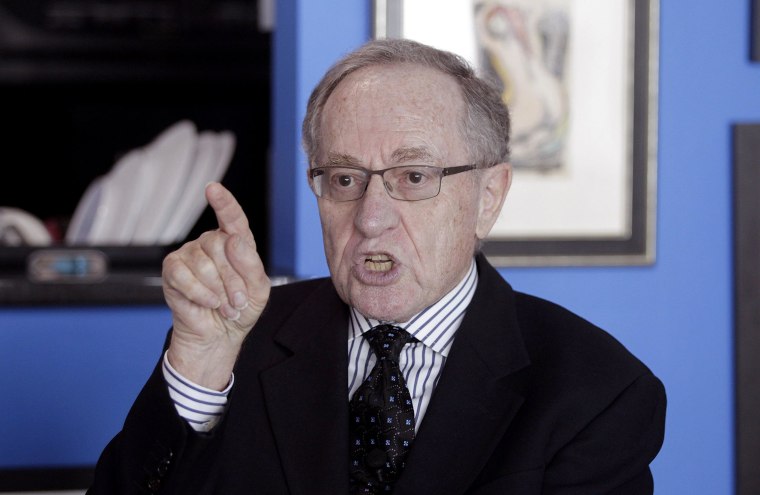 Documents that have been unsealed in the victims' court case against the feds show the prosecutors repeatedly succumbed to the legal team's demands, agreeing to keep the deal hidden from the victims and the public at Epstein's request.
They even agreed to tone down language to the judge.
"I will include our standard language regarding resolving all criminal liability and I will mention 'co-conspirators,' but I would prefer not to highlight for the judge all of the other crimes and all of the other persons that we could charge," Assistant U.S. Attorney Marie Villafana wrote to one Epstein lawyer in September 2007.
The final deal, which was signed off on by Acosta later that month, was meant to be kept secret. "The parties anticipate this agreement will not be made part of any public record," the agreement read.
After the deal was signed, several of the victims were sent letters by the feds notifying them of their rights under the federal CVRA, and were told that "this will be a long investigation," court papers say.
"Other victims were also sent these letters communicating that the Epstein case was an on-going criminal investigation - not that the government had already immunized Epstein for all federal crimes committed against each of the victims, through a NPA," the victims' filings say.
Federal prosecutors consulted with Epstein's lawyers even after he pleaded guilty to the state charge to decide what to tell the victims, their papers say, hoping "to avoid the firestorm of controversy that would have arisen if it had become known that the Government was immunizing a politically-connected billionaire and all of his co-conspirators from prosecution of hundreds of federal sex crimes against minor girls."
In their court filings, prosecutors maintain they didn't do anything wrong, and they hadn't been misleading - Epstein could have still been prosecuted by them if he hadn't taken the state deal. They also said they didn't violate the victims' right to "confer" with prosecutors under the CVRA, because Epstein hadn't been charged criminally by them.
"The government treated the victims fairly, and with respect for their dignity and privacy," and had no obligation "to notify them about the negotiation and execution of the non-prosecution agreement," their filing said.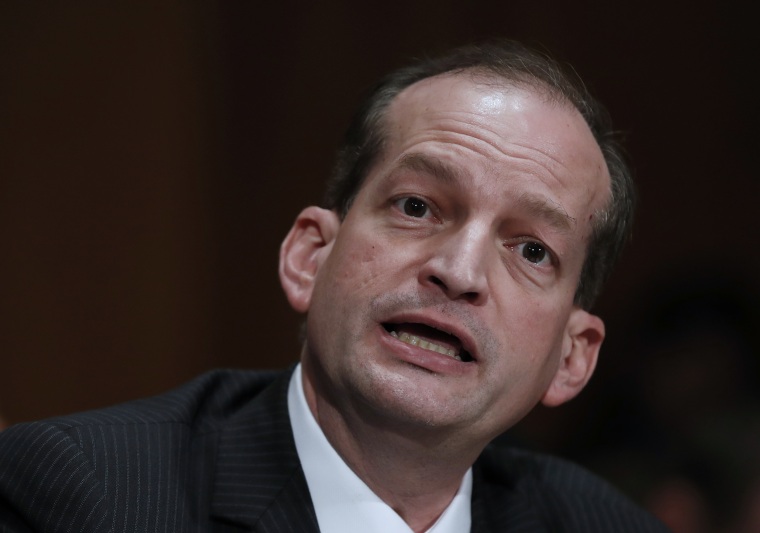 Acosta, who's now US Secretary of Labor, complained about the hardball tactics of Epstein's legal team in a statement to the Daily Beast back in 2011, saying "the defense in this case was more aggressive than any which I, or the prosecutors in my office, had previously encountered."
He maintained he and his office did the right thing.
"The bottom line is this: Mr. Jeffrey Epstein, a billionaire, served time in jail and is now a registered sex offender. He has been required to pay his victims restitution, though restitution clearly cannot compensate for the crime. And we know much more today about his crimes because the victims have come forward to speak out."
Both sides in the case are awaiting a ruling by Judge Kenneth Marra, who's been weighing the matter for over a year.