New Orleans police made an arrest in the assault on comedian and actor Andy Dick after a show in the French Quarter.
Police announced Wednesday they had arrested David Hale, 46, booking him for second degree battery and simple battery in connection to the attack on Dick. The New Orleans Police Department said in a statement they made the arrest thanks to a tip to Crimestoppers.
Surveillance video appeared to show a man in dark clothes approach Dick, who performed at One Eyed Jack's on Friday night, before sucker punching the comedian early Saturday outside the bar.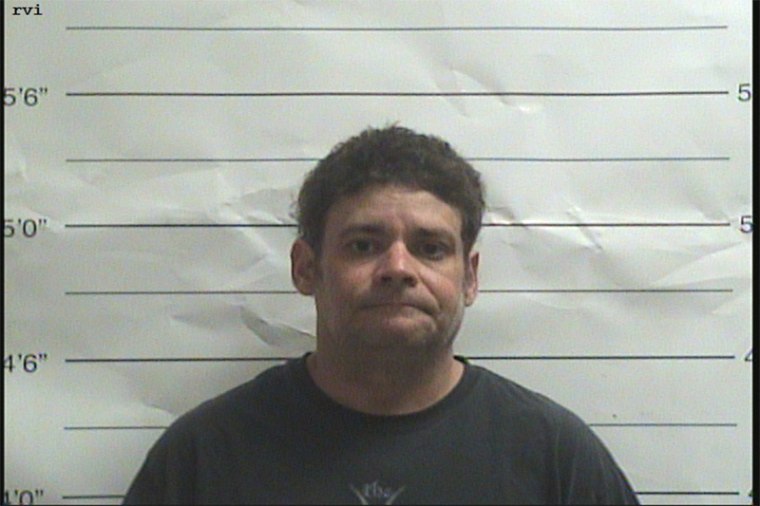 It's unclear where Dick, 53, was hit due to the low quality of the clip, but it appears he may have had his back to the attacker.
The attack appeared to propel Dick into the side of the building before he crumpled down onto the sidewalk.
Lt. Jonathan Fourcade, a spokesman for the city's emergency medical services, told NBC affiliate WDSU that Dick was taken to a local hospital after authorities received a call around 2:20 a.m. on the night of the attack.
Dick told Nola.com in a phone interview that he was "knocked out 100 percent for 15 minutes." He also said he was placed in the intensive care unit at the hospital and observed for a "possible brain bleed."
The comedian and actor has appeared in television shows "News Radio" and "The Ben Stiller Show," and films such as "Reality Bites" and "Inspector Gadget."
New Orleans police said Wednesday that anyone with additional information on this incident is urged to come forward. The NOPD on Tuesday said it had not yet spoken with Dick, but "remains eager to speak with him and will do so when he decides to make himself available to detectives."