An 18-year-old believed to have caused a deadly wrong-way crash on a California freeway was identified Friday as Trevor J. Heitmann, a YouTube personality who had a large audience and customer base in the video game industry.
Heitmann died when the 2014 McLaren 650S he was driving entered the wrong way on the northbound 805 freeway in San Diego and collided with a 2010 Hyundai SUV carrying a 43-year-old woman and her 12-year-old daughter. They both died in Thursday's fiery crash.
Heitmann was a San Diego resident, officials said, and a local private school, La Jolla Country Day, lists him as a former student. The names of the mother and daughter were being withheld by authorities until their family could be notified.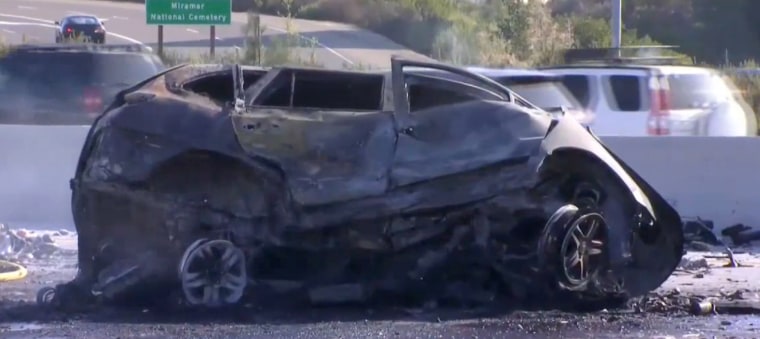 The British-built McLaren, which retails for nearly $460,000 new, "disintegrated," despite having an ultra-strong carbon fiber core, said California Highway Patrol Officer Jake Sanchez in a Friday news conference. The SUV was so badly burned, investigators couldn't determine whether the seat belts had been employed, he said.
Authorities said they believe, based on witness reports, that the McLaren was traveling at least 100 mph.
Heitmann, known as McSkillet on his 878,001-subscriber YouTube channel, used video clips to market "skins," which are decorations for virtual guns and knives. Last year he posted a video flaunting the black McLaren.
"The fact is that three people lost their life and my heart is broken for all of them," Anthony Brennan, who identified himself as a friend and business partner of Heitmann's, said on Twitter. "I pray that they are all in a better place and for their family and friends and loved ones. You never know what's happening in someone's life and it will take time to understand this whole thing."
Shortly before the collision, Heitmann's McLaren crashed "through a school fence" at Ashley Falls Elementary School near Del Mar, California, a few miles away, Lt. Brent Williams of the San Diego Police Department said in an email.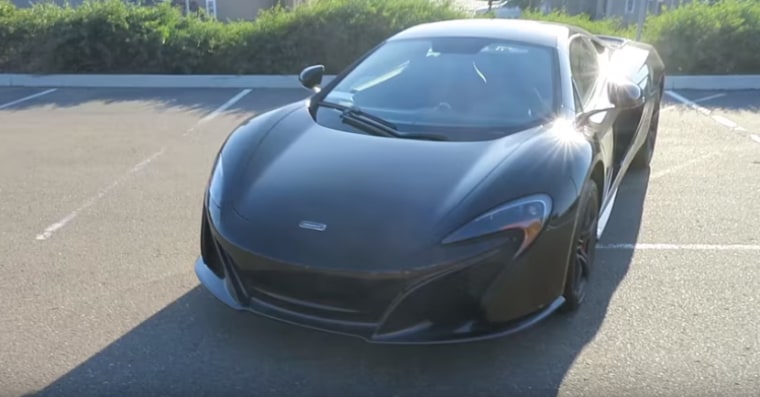 The driver then apparently headed for the freeway, entering via an exit ramp and driving south in northbound carpool lanes, Sanchez said.
Motorists who witnessed the collision sent cellphone and dashcam video to the CHP, he said. The freeway was closed through Friday morning, and the investigation into "what possibly made him do what he did" could take months, Sanchez said.
"I have no information regarding … why he even got on the freeway going the wrong direction," he said. "We're going to look into this thoroughly."