The Virginia man whom seven deputies are accused of killing was in the midst of a mental health crisis, handcuffed and shackled, and he posed no threats to the law enforcement officials, his family said Thursday after having seen video of the incident.
"My son was treated like a dog, worse than a dog," Caroline Ouko said Thursday. "He was murdered. They smothered the breath out of my baby. They murdered my baby."
Seven Henrico County deputies have been charged with second-degree murder in the death March 6 of Irvo Otieno, 28. Three hospital employees have also been charged in his death, the Dinwiddie County Commonwealth's Attorney's Office said Thursday.
The Dinwiddie County Commonwealth's Attorney's Office said in court Wednesday that Otieno "died of asphyxia due to being smothered to death, thanks to having at least seven people ... on top of him and holding him down."
Otieno's family and attorneys were shown video Thursday of what happened as he was being registered into a state hospital after a previous arrest.
"What we just viewed ... was commentary on how inhumane law enforcement officials treat people who are having a mental health crisis as criminals, rather than treating them as people who are in need of help," attorney Ben Crump told reporters.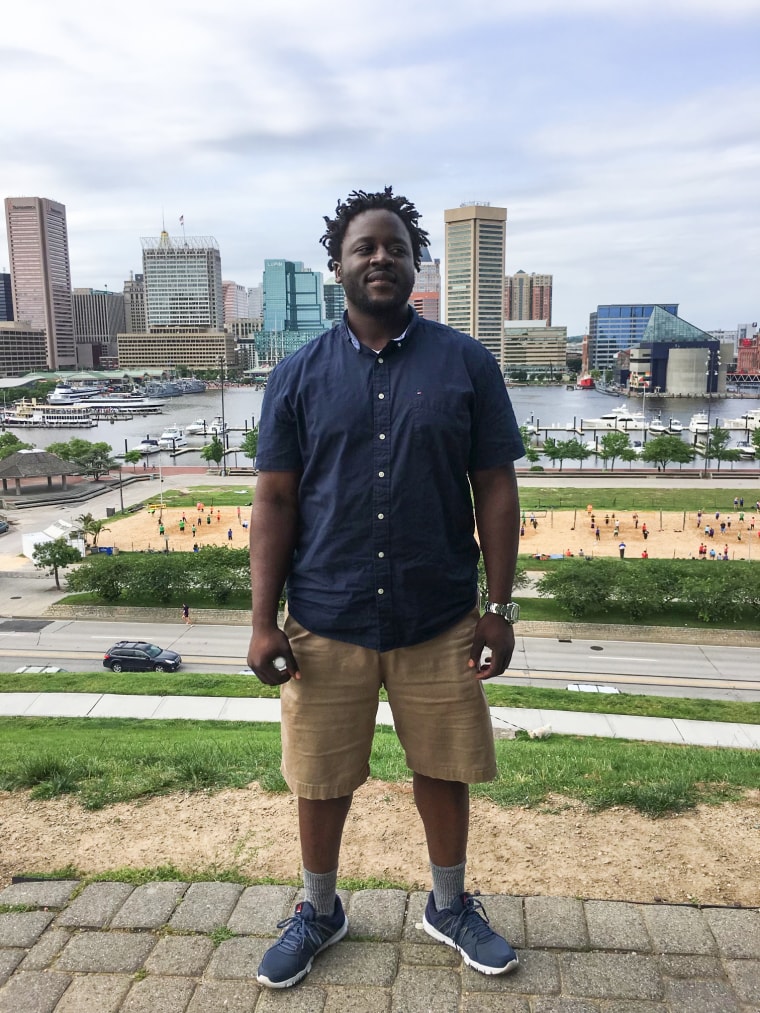 Mark Krudys, an attorney for Otieno's family, said after having viewed the video that all seven deputies could be seen pushing down "every part of his body" with "absolute brutality."
"I was not really prepared to see this," Krudys said.
"You can see that they're putting their back into it. Every part of his body is being pushed down with absolute brutality. You cannot even see his image many times."
Four of the deputies weighed at least 250 pounds, with the heaviest weighing 320 pounds, according to court documents.
Crump said that "it is truly shocking that nearly three years after the brutal killing of George Floyd by police, another family is grieving a loved one who allegedly died in the exact same manner." He said the incident at the hospital lasted 11 minutes.
Prosecutors have said Otieno was handcuffed and in leg irons when he the deputies held him on the ground.
Otieno's lawyers said they hope the Justice Department investigates.
Randy Joseph Boyer, 57; Dwayne Alan Bramble, 37; Jermaine Lavar Branch, 45; Bradley Thomas Disse, 43; Tabitha Renee Levere, 50; Brandon Edwards Rodgers, 48; and Kaiyell Dajour Sanders, 30, were charged, the prosecutor's office said.
Disse's attorney, Edward K. Nickel, said Thursday that his client is looking forward to defending himself. "The charges were initiated by criminal information, an extraordinarily unusual method of initiating paperwork for arrest in Virginia," he said. "However, the ultimate charges, if any, that our client will face will be determined at the grand jury next Tuesday."
Cary Bowen, who represents Branch, said his client has been with the department for 24 years.
"None of them are known as bullies," he has said.
The other deputies could not be reached for comment Thursday afternoon, and it wasn't clear whether they had lawyers who could speak for them.
Before his death, Otieno had been arrested and was accused of assaulting Henrico County police officers at Parham Doctors' Hospital after they responded to a possible burglary call March 3, county police said in a statement.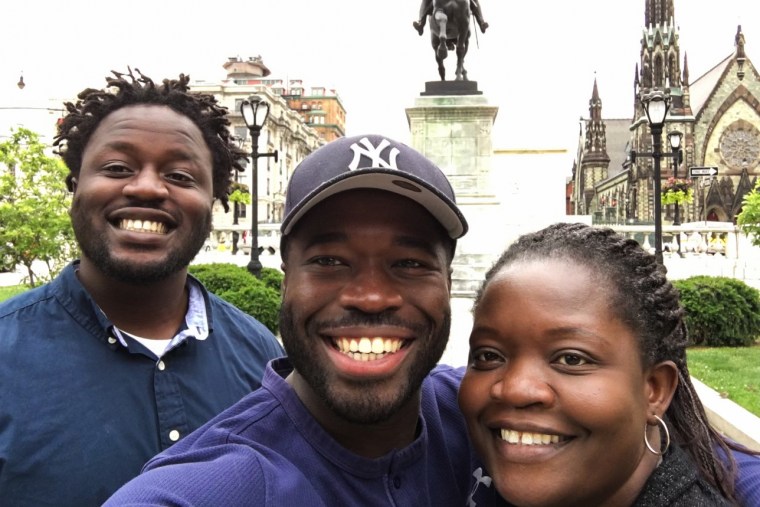 Henrico County police officers had placed Otieno under an "emergency custody order," the department said. Such orders are used in cases of mental illness, according to Virginia law.
County police said that at the hospital, Otieno "became physically assaultive toward officers, who arrested him" and took him to a local jail, which is managed by the Henrico County Sheriff's Office, where he was served with several charges.
The sheriff's office went to Central State Hospital at 3:58 p.m. March 6 to admit Otieno as a patient, the prosecutor's office said.
Around 7:30 p.m., state police were called to investigate his death. Prosecutors have said the state police investigators were told he had become combative during admission.
The deputies have been placed on administrative leave, Henrico County Sheriff Alisa Gregory has said.
Otieno's family described him as a selfless person who was always concerned with fairness. He was also a hip-hop artist who wrote songs in five minutes, his relatives said.
The family has roots in Kenya.
Leon Ochieng described his younger brother's death as a "tragic, senseless, inhumane nightmare."
"Can someone explain to me why my brother is not here right now? Someone explain to me why my mother can't sleep, can't eat," Ochieng said. "We are broken. Our hearts are broken."