Newly released video shows the dramatic moment an unarmed 19-year-old man was shot four times by Fresno, California, officers during a traffic stop last month.
The June 25 shooting of Dylan Noble came under scrutiny following earlier cellphone video taken from a distance that showed him being shot. That footage did not indicate why officers apparently feared for their safety.
But a police body-camera video made public Wednesday sheds light on the shooting, including that Noble shouted that he hates his life just before police had first shot him — raising questions about his mental state at the time.
The scene unfolds over more than two minutes, after cops respond to a call about a man with a rifle. They come into contact with Noble's pickup truck on the street, and after following him, he stops at a gas station.
Noble was given about 30 commands during the stop, but failed to comply with officers, Fresno Police Chief Jerry Dyer said at a news conference Wednesday.
Officers in the video can be heard shouting "Show both hands!" and "You're going to get shot, man!" as Noble only keeps one hand up and advances slowly toward the officers.
He also appears to be reaching behind his back with his right hand, prompting an officer to yell, "Drop whatever you have in your hand!"
"One of the officers said during his interview that he felt Noble was either taunting him or practicing pulling out a gun," Dyer said.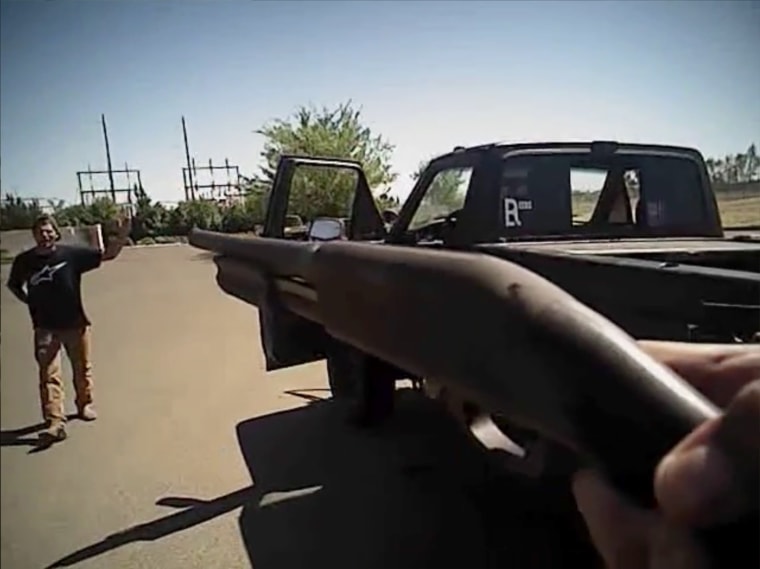 Then, Noble mentions how "I f-----g hate my life," but refuses to meet the officers' demands. He is shot twice and falls to the ground on his stomach, and officers continue yelling at him not to move his arms or they would shoot again.
When he continues to move, he is shot twice.
Dyer said the department was investigating whether those final two bullets were necessary.
"I, too, have questions about the last two rounds that were fired," he said. "Were they based on a reasonable fear?"
Dyer acknowledged that Noble was unarmed but was holding a small, empty plastic container with an unknown purpose. It was unclear what came of the original report of someone with a rifle.
The police chief said the officers who responded hadn't known at the time that what he was carrying was not a weapon.
"I've had the luxury of watching this video 40 times in my office and on the big screen, a luxury those officers didn't have," Dyer said.
He added that he wanted to release the video last week, but the fatal shooting of five police officers during a Dallas protest last week gave him pause.
A criminal investigation into the incident is expected to be done by August, and will also rely on a coroner's report and toxicology reports.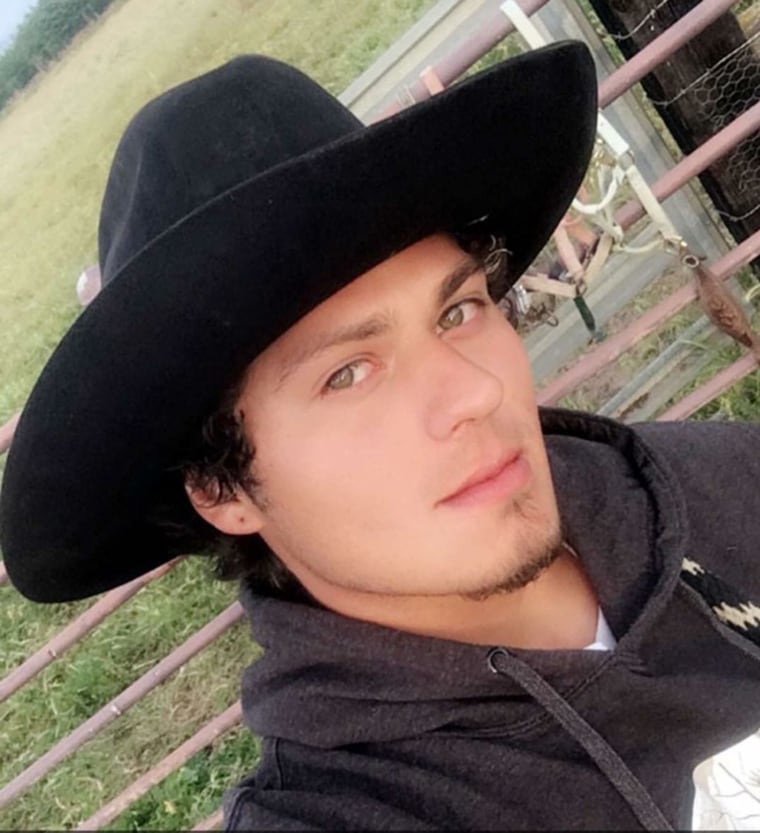 After prosecutors review the case, police will determine whether the use of force was justified.
"Tensions are high," Dyer said. "In some cases we are one spark away from a forest fire. And I pray this video doesn't serve as that spark ... This is not a time to become violent."
Stuart Chandler, the attorney for Noble's mother, Veronica Nelson, put out an earlier statement saying that he urged the police chief to release the video Wednesday.
"We are pleased to discover from the media that Chief Dyer is belatedly providing the body camera footage to the general public," Chandler said.
Noble's mother and attorney said in a claim filed with the city that the officers used excessive force, and they called the death inexcusable. The claim does not say how much Nelson seeks from the city.
Dyer, who has asked the FBI do its own investigation into the shooting, said he has yet to conclude if officers used excessive force.