The family of one of the victims of last week's shooting at a Pensacola naval base was "floored" by the long lines of uniformed personnel solemnly saluting as they drove to the base where he was killed.
When the family of Ensign Joshua Kaleb Watson, 23, entered Naval Air Station Pensacola, the girlfriend of the victim's brother captured the dramatic scene in video posted on Facebook Live on Sunday.
The grieving parents, Benjamin Watson and Shelia Wilemon Watson, were silent as they motored through the seemingly endless lines of saluting servicemen and women on both sides of the road.
The only sounds captured in the dramatic video were of the blinking hazard lights, sniffles and tears.
"They were astounded and deeply moved by the outpouring of love and support," the victim's brother Zack Watsontold the Pensacola News Journal. "Though my parents had two of their children join the Navy, they had not been able to directly observe the connection and camaraderie between everyone that wears a uniform. In a word, they were floored."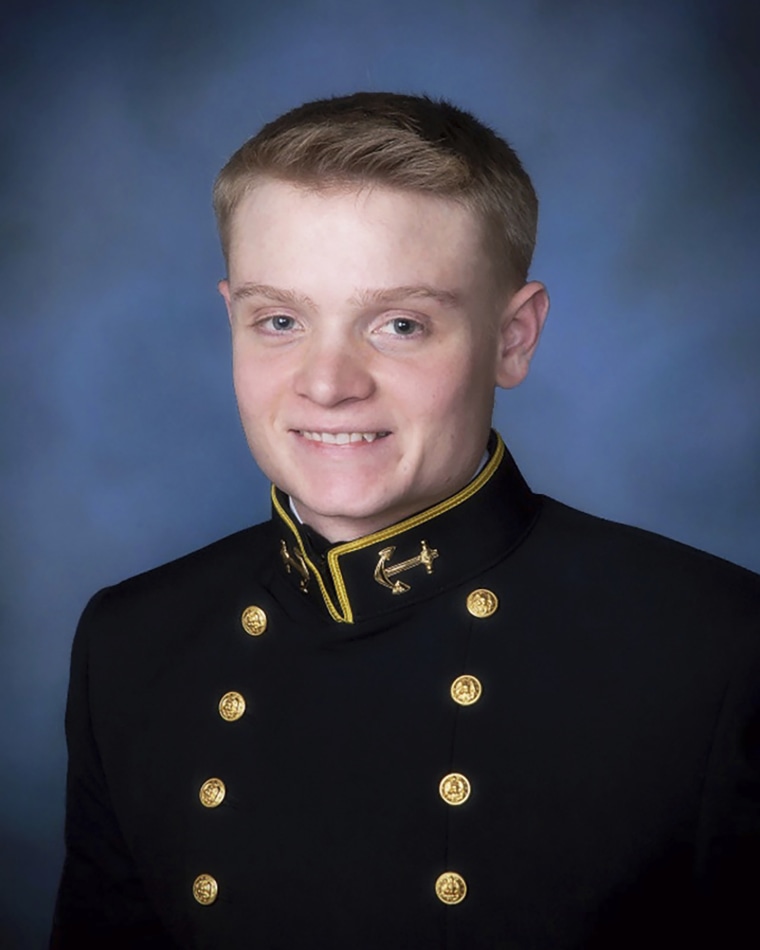 Watson, Mohammed Sameh Haitham, 19, and Cameron Scott Walters, 21, were killed Friday in the shooting by Mohammed Saeed Alshamrani, a member of the Saudi Air Force who was in the United States for training, officials said.
Jason Bortz, a spokesman for Naval Air Station Pensacola, said "definitely more than a thousand" personnel were on the road to salute Watson's family.
"We just wanted to do something to honor our shipmates," Bortz said. "They were all volunteers that came out, nobody was directed to come out. And the response was overwhelming."
Before Watson, a recent graduate of the U. S. Naval Academy, died from his wounds, he gave a detailed description of the shooter.
"Heavily wounded, he made his way out to flag down first responders and gave an accurate description of the shooter," his father said. "He died serving his country."