Newly released surveillance shows the moment a 19-year-old man bum-rushes a security checkpoint and attacks Transportation Security Administration agents at a Phoenix airport earlier in the week.
Tyrese Roshawn Garner was arrested Tuesday on charges of felony trespassing, resisting arrest, and five counts of misdemeanor assault after he allegedly injured several agents in Terminal 4 at Phoenix Sky Harbor International Airport.
"This unprovoked and brazen physical attack against our TSOs is unacceptable," the agency said in a statement. "We are grateful for our committed workforce and for the role they play in protecting the traveling public every day."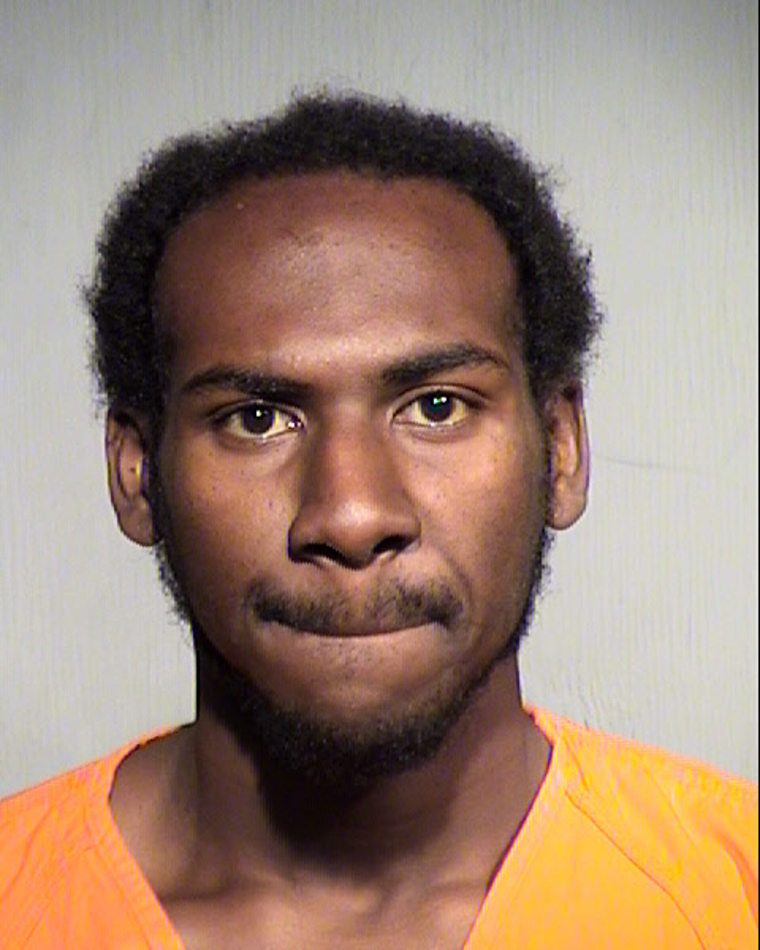 Surveillance video released Thursday by the Phoenix Aviation Department showed Garner charged through a metal detector and shoved a female agent to the ground at about 9:45 a.m. Garner then began to swing at another TSA agent as he continued his attempt to barrel through to the other side of the checkpoint.
Garner was eventually taken down by several agents.
He then resisted officers when police arrived to arrest him, according to a court document. Garner kicked a table and wrestled with police officers in his refusal to be led out of the concourse.
Garner, who lives in Lubbock, Texas, was under the influence of alcohol or drugs at the time of the incident, the document stated.
A judge ordered he be released on a $1,500 bond Tuesday but Garner was still in custody as of Friday afternoon. It is unclear whether he has a lawyer.
Garner is scheduled to appear in court for a preliminary hearing on June 28.