New York police released a surveillance video Friday that shows one of its undercover officers tackling and handcuffing former tennis star James Blake outside a Manhattan hotel on Wednesday, a case of mistaken identity that prompted apologies from the mayor and police commissioner.
The video opens with Blake leaning against a pillar outside the Grand Hyatt New York Hotel in the Midtown Manhattan. The officer, dressed in jeans and a white T-shirt, charges up to him, twists Blake's left arm behind him and throws him to the ground. The officer puts Blake in handcuffs, pulls him to his feet and leads him away.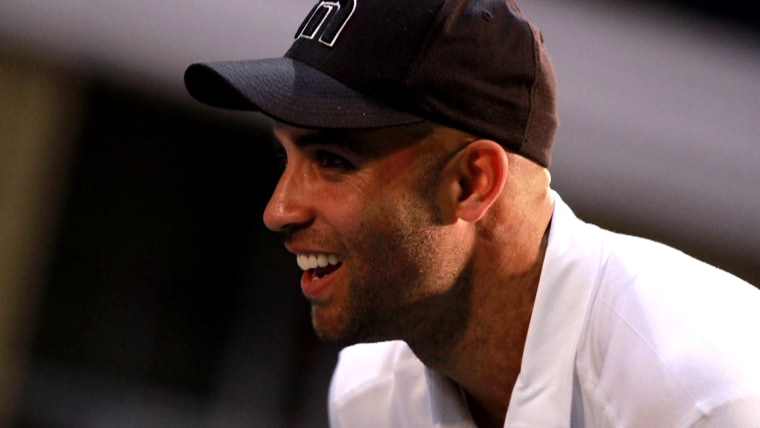 The arrest occurred during the takedown of a suspected credit-card fraud ring that used the hotel for deliveries. Blake, in town for the U.S. Open, was misidentified by a cooperating witness as one of the suspects, police officials said.
Blake has said the officer never identified himself or explained why he was knocked down and handcuffed. He said he told officers to check his identification, and was released.
Police brass didn't hear about the mistake until Blake spoke to the media about it.
The apparent lack of reporting, as well as the incident itself, are subject to an internal NYPD investigation. Detectives from the internal affairs bureau interviewed Blake about the incident Thursday night, officials said.
The officer, James Frascatore was the subject of five civilian complaints in a seven-month period in 2013, WNYC radio reported. Frascatore, who's been on the force for four years, has also been named in two federal civil rights lawsuits as being among a gruop of officers accused of beating and falsely arresting two men in Queens.
The officer has been placed on desk duty.