A possible "person of interest" was captured on grainy security footage that Alabama authorities hope will help find a 3-year-old girl who vanished from a birthday party.
The recording shows two little children, one of them Kamille McKinney, playing at the Tom Brown Village public housing complex before two men walk past them on Oct. 12, officials said.
The first person walks right by the children, then a short time later, a second man enters the frame and appears to stop and speak to the kids, authorities said.
"We're trying to identify the first guy. We believe he may have been a witness to something," Birmingham Police Sgt. Johnny Williams told NBC News. "We want him to come forward."
Police stopped short of calling the second individual a suspect.
"We're not quite sure. He's possibly a person of interest," Williams said. "We're not ruling anyone out."
The time stamp on the video showed the men walking past at 7:24 p.m.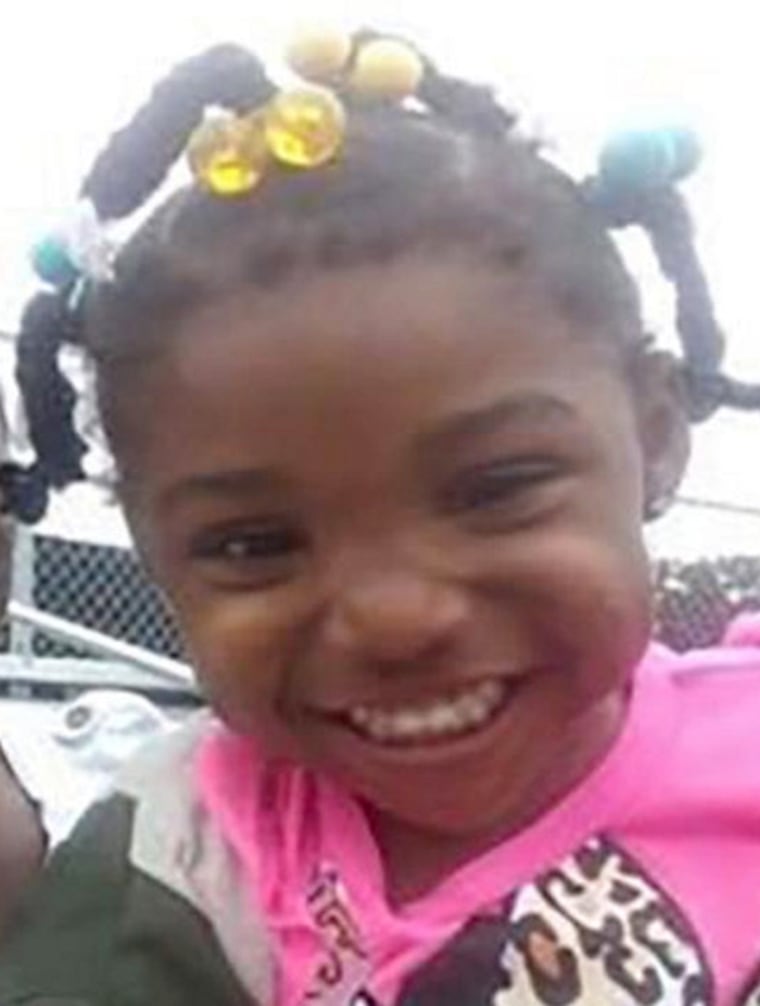 "It's the second male that comes up and engages the children. And so the first male who walks by in this video, he may have pertinent information that will help us," Birmingham Police Chief Patrick Smith said on Friday.
"It is after this, just a few minutes later, where we received the report of the missing 3-year-old child, better known as 'Cupcake.'"
An Amber Alert for Kamille was issued on Saturday after a stranger in a dark SUV grabbed the girl while she was outside a birthday party.
The FBI, U.S. Marshals Service, National Center for Missing & Exploited Children and Crime Stoppers have all been assisting in the search.
Kamille was last seen wearing a pink Minnie Mouse T-shirt.
Police on Wednesday believed they were on the verge of finding the little girl after authorities surrounded a Birmingham apartment complex.
Cheers broke out at the complex and at the Birmingham police headquarters, but that turned out to be a premature celebration.
"We have not located the young lady," Williams told reporters at the scene on Wednesday as onlookers let out a frustrating groan. "We want everyone to understand, please understand, we are still searching for her."
Officers had found a little girl who looked like Kamille but wasn't her.
"There was another young lady at that complex that was approximately the same size of the young lady but that was not her," Williams said, drawing another round of groans.