A 25-year-old woman is accused of pushing an elderly man off a Las Vegas bus. He later died. Now police have released video of the incident in an effort to find witnesses.
Cadesha Bishop, 25, was arrested on May 6 and charged with open murder on an elderly-vulnerable person in the death of a Serge Fournier, 74, whom she is accused of pushing out of a bus on March 21, according to the Las Vegas Metropolitan Police Department and NBC affiliate KSNV.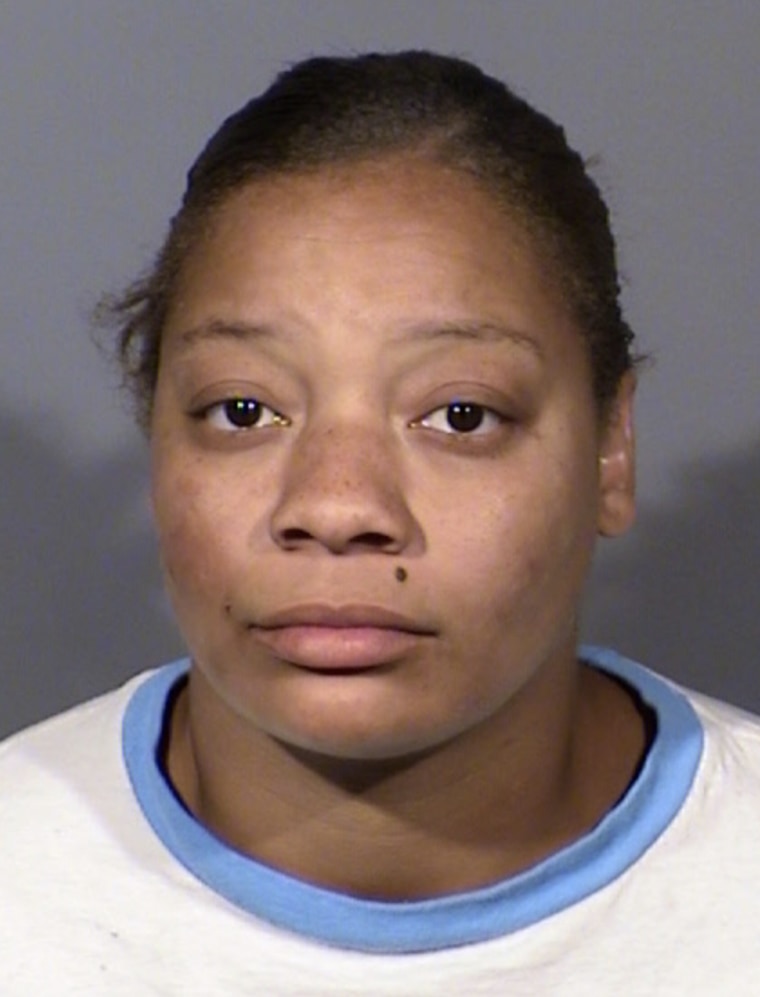 The bus surveillance video released by police on Tuesday shows Fournier starting to exit the bus with a large foldable cart when Bishop shoves him from behind with both her hands. Fournier flies through the bus doors and lands face-first on the sidewalk and his cart.
Police said Bishop was argumentative with people on the bus, and had gotten into a verbal spat with the victim before pushing him. A police report said Fournier had told Bishop to "to be nicer to passengers," according to KSNV.
When officers arrived at the Downtown Las Vegas scene, Fournier refused medical attention, but he checked into a hospital later that night, police said.
Fournier's family told police that he died from his injuries on April 23.