Police in a San Diego suburb released video Friday of the fatal shooting of an unarmed black man who allegedly took a "shooting stance," which has sparked days of protests.
El Cajon Police Chief Jeff Davis said during an afternoon news conference that he was releasing the video showing the Tuesday shooting death of Alfred Okwera Olango, 38, in the interest of "public safety."
Surveillance video from a nearby drive-through window appears to show Olango back up and then pace back and forth as one officer approaches. That officer appears to draw his weapon and match Olango's movements and a second officer arrives. Olango then falls to the ground. There was no sound on that video and the faces of the people were blurred before its release.
A second video, which Davis said was captured by a witness on a cellphone, shows a different angle of the incident. Four gunshots and screaming can be heard.
Davis also showed a photo of a vape smoking device, which police have said Olango pointed at the officers before he was shot. The security video shows Olango was shot in around a minute after he is seen reacting to the approaching officer.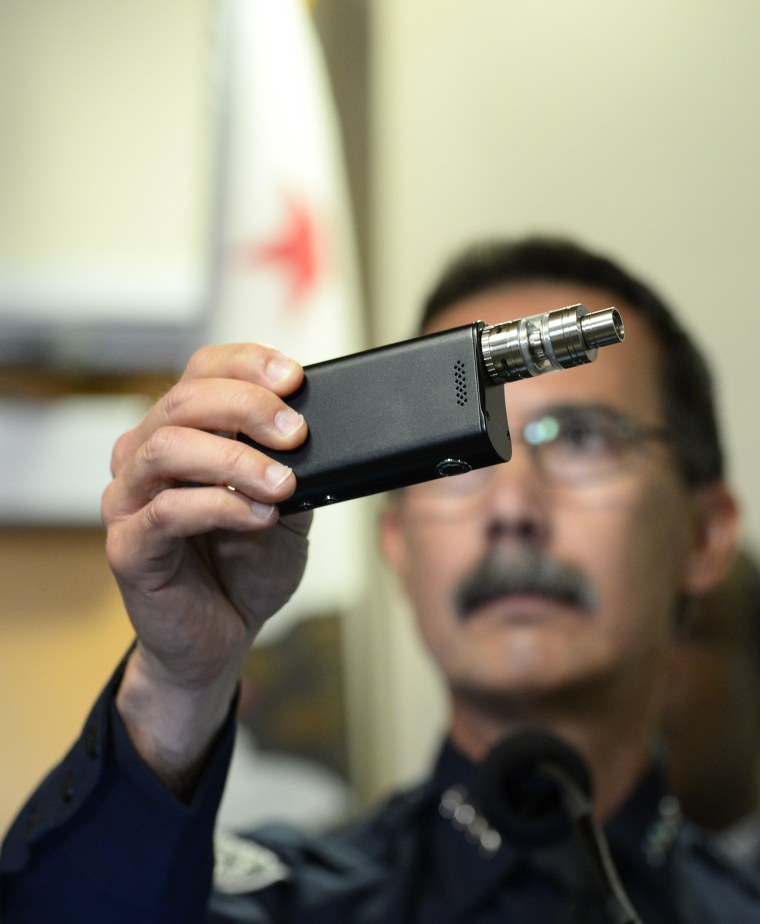 Davis on Friday identified the officer who shot Olango as Richard Gonsalves, a 21-year veteran of the police force.
Davis said Olango pointed an item — which police said turned out to be a vape smoking device with an approximately three-inch cylinder — at the officer "in a threatening manner" before he was shot. A second officer on the scene was preparing a Taser stun gun and deployed the device at the same time Gonsalves fired, Davis said.
Police said they were responding to a 911 call that Olango "was not acting like himself" and was walking in and out of traffic. A woman who said she was Olango's sister said she called police because her brother needed help, and didn't expect he would be shot.
El Cajon police did have a counselor assigned to an officer as part of a "psychiatric emergency response team" (PERT) at the time, but they were on another call at the time and were unavailable, police have said.
Olango's family said he was suffering a "mental breakdown" but was not mentally ill.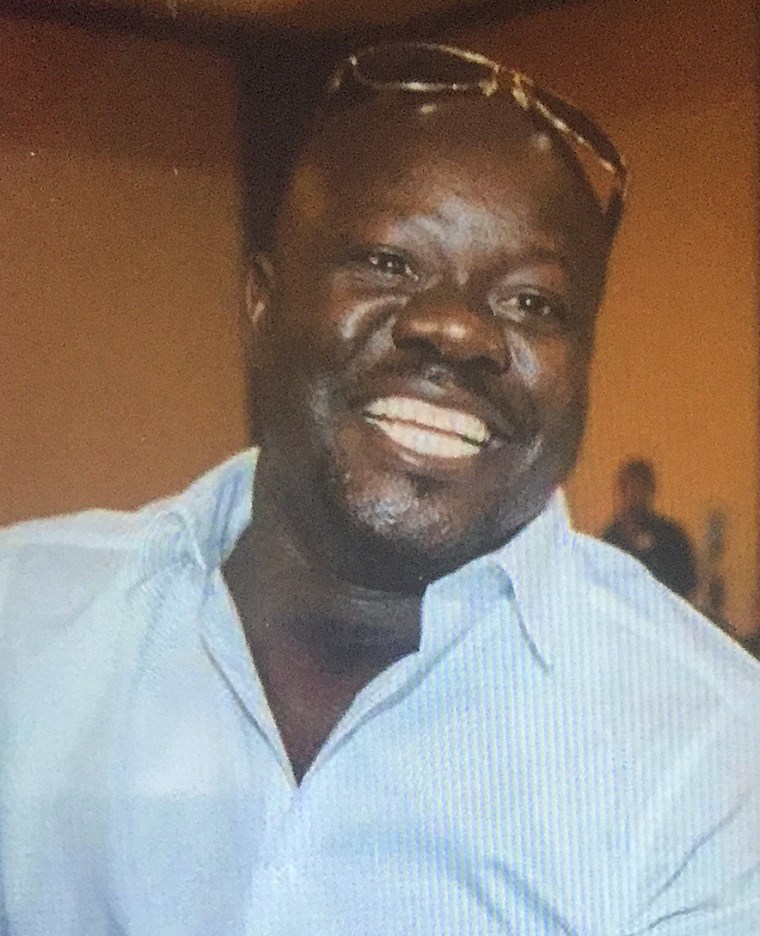 The shooting sparked protests in the city of about 100,000. On Tuesday the protests were peaceful, Davis said, but they grew violent on Wednesday and Thursday. Protesters hurled rocks and bricks at police, Davis said.
Police earlier released a video still appearing to show Olango take the "shooting stance" but demonstrators demanded the video be released.
El Cajon Mayor Bill Wells said the video was being released in response to the protesters' "voices" and in the interest of "transparency."
An attorney working with the Olango family said the release of the video was overdue.
"It's about time, and I'm glad that she's finally seen the light and realized she should have released it all along," said attorney Daniel M. Gilleon referring to San Diego District Attorney Bonnie Dumanis.