When Michigan news anchor Mike Avery revealed that he was one of the many former Ohio State University athletes who say they were victimized by Dr. Richard Strauss, he also admitted that he was not sure how his viewers would respond to the news.
It turns out he had nothing to worry about.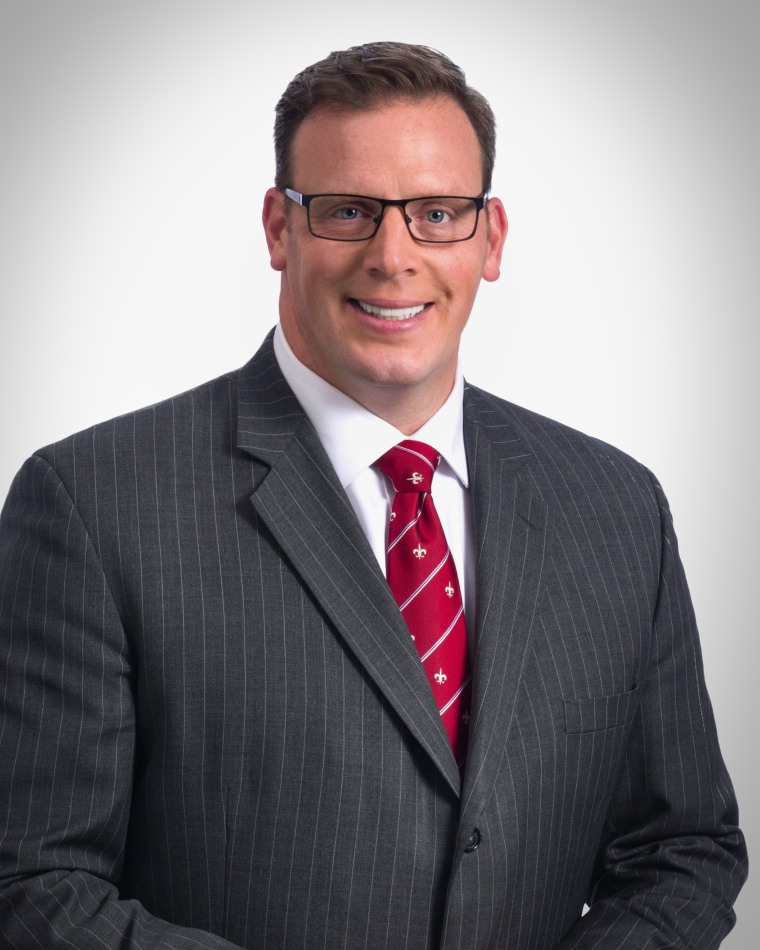 Since Avery went public with his story of abuse last Thursday in an exclusive interview with NBC News' Gabe Gutierrez, his station, FOX 17 Morning News in Grand Rapids, has been inundated with supportive calls, letters and social media posts from fans who have praised his courage and called him a hero and role model.
"The support from our viewers and West Michigan was overwhelmingly positive," he said. "In fact, I'm still getting messages today and mail is showing up at the station."
News director Brooks Blanton echoed the words of Avery, who has worked at the station since 2005.
"I can't tell you how many emails and Facebook messages we got, but it was a hundred percent supportive, not a negative message in the bunch," Blanton said. "We even got messages from some people who shared their own stories about being abused."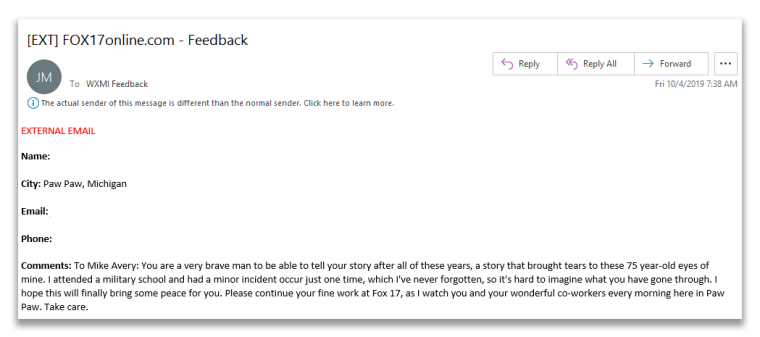 One of the most supportive messages, Avery said, was from Sarah Klein, one of the women who was sexually abused at Michigan State University by disgraced former sports doctor Larry Nassar.
"She sent me a direct message on Twitter and said, 'I know you don't know me, but I wanted you to know that I support you and I am sending you love from afar'," Avery said. "I was really blown away. To me, the women who came forward and testified against Nassar are heroes. They paved the way for people like us to step forward."
Avery, who was a star lacrosse played for OSU from 1988 to 1991, is the most high-profile Strauss accuser to go public. Like many of the other accusers, Avery is suing the university for failing to protect him from a predator.
Appearing with two former OSU wrestlers, Michael Rodriguez and Nick Nutter, Avery told NBC News that Strauss assaulted him during a sophomore year physical. He said the doctor gave him a groin examination that "felt like it went on forever."
Afterward, Avery said he recalled telling a teammate, "I think I was just assaulted."
But Avery said he was too ashamed to tell his coaches or his loved ones. And for 30 years, what happened in Strauss' examination room was a closely-guarded secret that ate away at him and made it difficult for him to form relationships and trust people.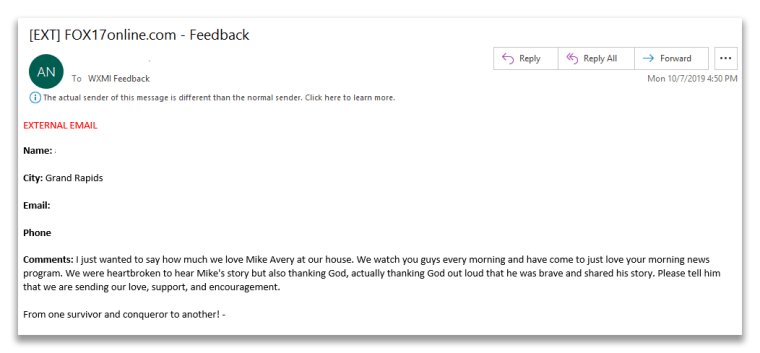 "I've got to go find a therapist now," Avery said when NBC News reached him for a follow-up interview.
Avery said he was prompted to come forward after Perkins Coie, the law firm OSU engaged to conduct an independent investigation, released a damning report in May which concluded that coaches and athletic administrators knew for two decades that Strauss was molesting male athletes but failed to sound the alarm or stop him.
But before he told the world, Avery told his wife, his 15-year-old son, and 13-year-old daughter.
"I had to sit them down and tell them what happened to me," he said. "We didn't sugarcoat it."
Then, Avery said, he composed a letter to his colleagues at the station. It was delivered while he was en route to Columbus, Ohio, for the NBC interview.
"I was told the newsroom had never been so quiet," he said.
Then, after he told his story to the NBC News crew, Avery headed back home.
"You never know what you're going to get when you put yourself out there, especially about something like this," he said. "I was very nervous, especially for my family. But everything was 99.9 percent positive." Avery said he found himself choking up as he read through the messages he got from the viewers.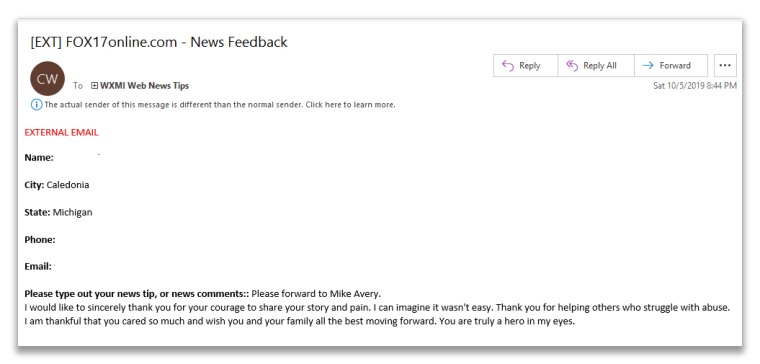 "I don't think I've cried this much in my life," he said. "The amazing thing is how kind people can be. It's awesome."
The Strauss investigation was launched 18 months ago after a whistleblower, a former OSU wrestler named Mike DiSabato, came forward and said he was victimized by Strauss.
It became a national story in July 2018 when DiSabato, Dunyasha Yetts and several other former wrestlers accused one of their former coaches, powerful Republican Congressman Jim Jordan, of turning a blind eye to what Strauss was doing.
Jordan continues to deny any knowledge of what Strauss was doing and maintains he did not even hear any locker room talk about the abuse.
The Perkins Coie report, however, states that the abuse by Strauss, who died by suicide in 2005, was an open secret.