Speakers at a vigil Sunday proclaimed Jacksonville, Florida, a city intolerant to racial violence, even as they mourned the victims of a mass shooting by a man a county official had described as a racist "maniac."
"This does not define Jacksonville, Florida," the official, Sheriff T.K. Waters, said at the event Sunday. "One evil man ... cannot shake our resolve."
City Council member Ju'Coby Pittman, who organized the vigil, said she was heartbroken.
"I'm sick and tired of being sick and tired," she said. "These residents didn't deserve what happened. They didn't deserve this."
Florida Gov. Ron DeSantis, who was initially booed but ultimately was granted an audience, noted that the shooter was not from Jacksonville, the state's most populous city.
"You had a major-league scumbag come from Clay County up here," he said, "and what he did is totally unacceptable in the state of Florida."
With defiance usually shown to reporters or political foes as he seeks the Republican nomination for president, DeSantis vowed to protect Jacksonville, its Black community and Florida's historically Black colleges and universities from racial violence.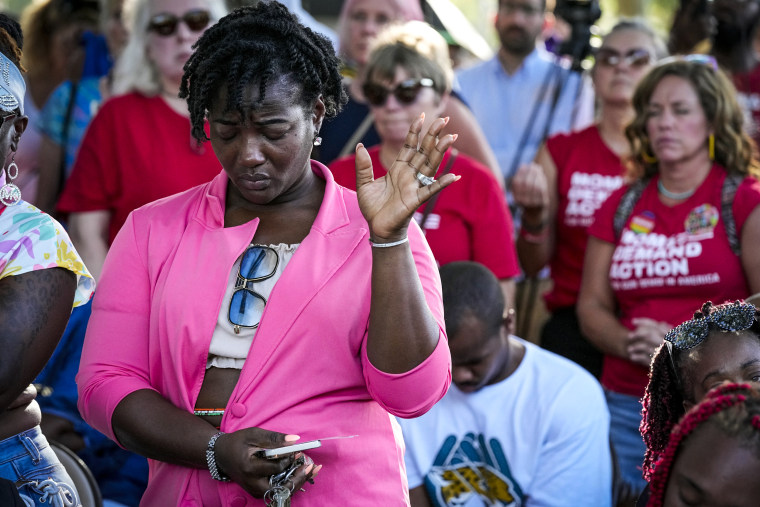 "We are not going to let people be targeted based on their race," he said. "We are going to stand up, and we are going to do what we need to do to make sure that evil does not triumph in the state of Florida."
DeSantis has been widely condemned for enacting laws that restrict discussions of race in public higher education institutions, rolling back diversity, equity and inclusion programs and blocking Advanced Placement African American studies from being taught in high schools. His administration also came under fire for rewriting African American history standards for K-12 students.
On Saturday afternoon, the shooter, whom the sheriff identified as Ryan Palmeter, 21, of Orange Park, stopped at Edward Waters University, a historically Black institution, got out of his vehicle behind a library and was quickly confronted by campus security, who told him to leave, according to Waters and to a statement from the institution.
He drove to a nearby Dollar General store, where he opened fire, killing Angela Michelle Carr, 52; Anolt Joseph "AJ" Laguerre Jr., 19; and Jarrald De'Shaun Gallion, 29, Waters said.
All the victims were Black, and Waters said the shooter left behind messages indicating a belief in white superiority.
On Saturday, Waters had described the man as "quite frankly a maniac who decided he wanted to take lives."
He confirmed Sunday that the shooter was wearing a tactical bullet-resistant vest and was armed with a Palmetto PA-15 semi-automatic rifle, which is a clone of an AR-15. He also had a Glock semi-automatic handgun, Waters said.
The man fatally shot himself after he was cornered by law enforcement, authorities said.
"I've spent 32 years in this career," Waters, who is Black, said at the vigil, which was held down the street from the crime scene. "And I've seen some horrible, horrible things. But not much rivals what I saw yesterday."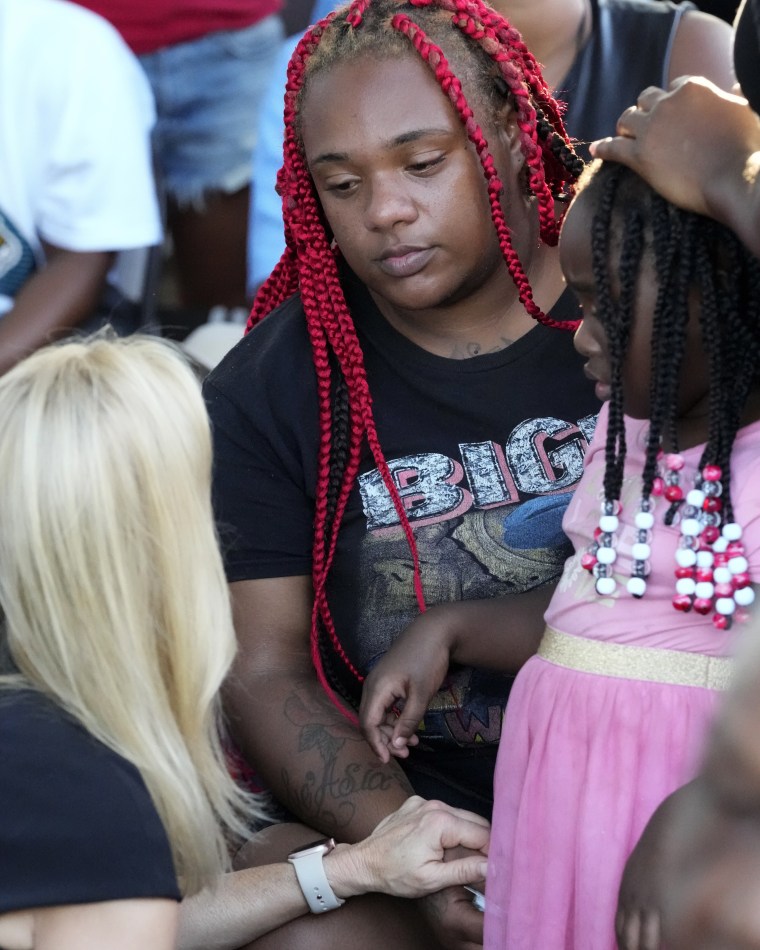 Stepping away from the gathering, two women whose lives are linked to Gallion, one of the victims, through his daughter shared memories of a great father and friend.
"Jarrald was a very loving, caring father," said Sabrina Rozier, a grandmother of Gallion's child. "From the time my daughter got pregnant till up till yesterday, Jarrald never missed a beat. ... Every weekend, when they did split up, he still got his daughter.
"He was supposed to be with her yesterday. We're still trying to find the words to tell her that her daddy is gone. I don't have the words to tell her, to break her heart. ... This man saw fit to break my granddaughter's heart and take her daddy away."
Rozier's daughter, Tyesha Jones, is the mother of Gallion's daughter.
"He was my best friend," she said "He was my daughter's best friend. Even with us not being together, we were the best of friends. He got her every weekend. He was the best daddy ever. I'm just going to miss him."
Keita McNeill, Gallion's brother, said he collapsed at the news of the slaying.
"I just got on the floor and started crying," he said. "He didn't deserve it. All that man did was work and take care of his child."
In an earlier video conference call, Anolt Laguerre, the father of Dollar General cashier AJ Laguerre, said his son recently graduated from high school and was just experiencing his first taste of adulthood.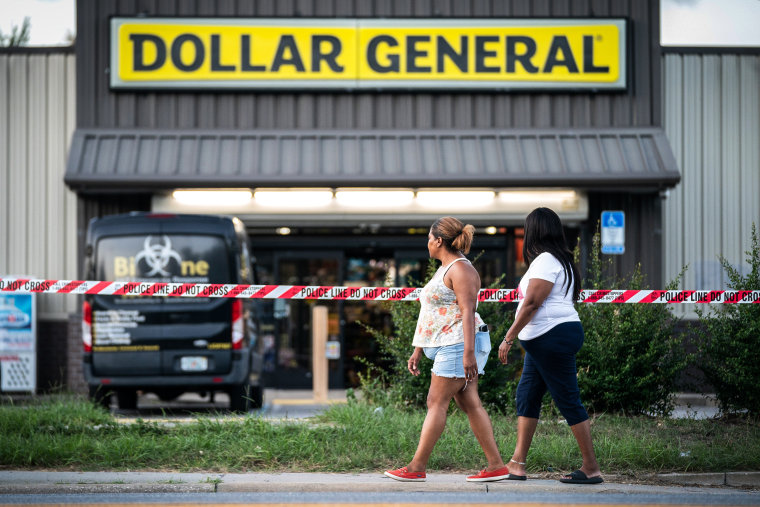 "He hasn't even lived his life yet," Laguerre said Sunday. "For someone to take his life away — it is outrageous — because he doesn't like the color of your skin."
The Anti-Defamation League said this year that antisemitic, racist and anti-LGBTQ propaganda was at "all-time high." In 2021, the White House concluded that the most "persistent and lethal" threats to the U.S. were coming from "racially or ethnically motivated violent extremists."
Despite earlier assurances that Jacksonville is no place for Saturday's horror, some of the city's prominent voices said there's work to be done to ensure the Black community doesn't live in a state of fear.
Vigil speaker Terresa White, the pastor at the city's Heritage Christian Center, said the victims deserve a legacy of change.
"We will make sure that they have a celebration of their lives but will make a difference in this community," she said. "We can admit that there's a problem. And we can admit that we have actions to take."