A white man was captured on a viral video calling San Francisco police to report an African American man who had been waiting for a friend.
The incident happened Thursday in the city's Nob Hill neighborhood when the white man, identified by NBC News as Christopher Cukor, began questioning the black man about why he was waiting in the lobby of an apartment building.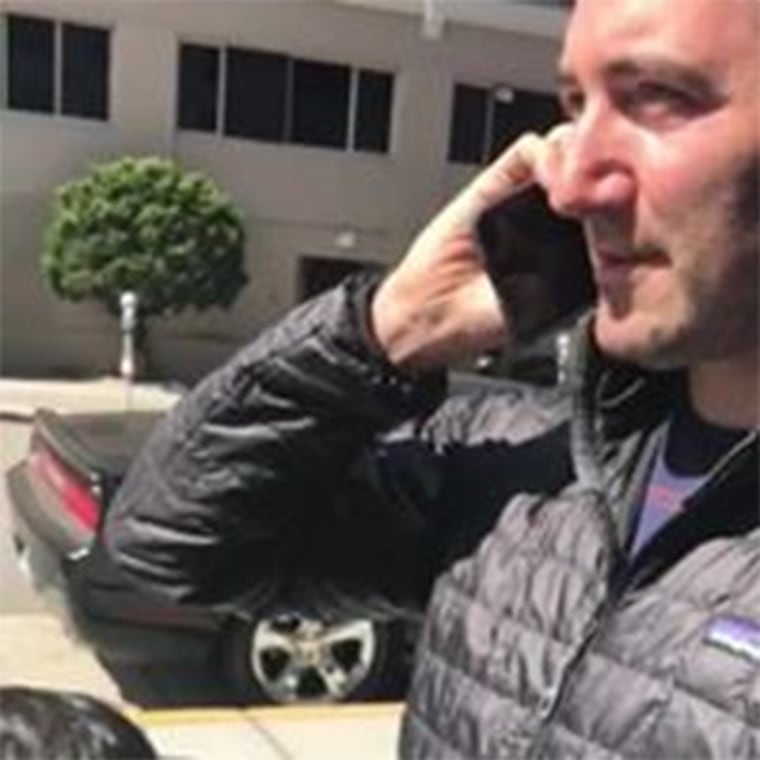 "Can you please call your friend on the call box and have them come downstairs?" the man asked Wesley Michel, who got the confrontation on video and posted it on his Facebook.
"They don't need to do that, you can just walk away," said Michel.
After Cukor pulled out his phone and said "I'm going to call the police right now," a young boy with him pleaded, "Daddy don't, don't, don't."
"You're going to be the next person on TV" known for calling police to report a black person not committing any crime, Michel said. "And you have your son with you."
"Daddy, go. It's the better, I agree with him, daddy. It's the better. I don't like this. Let's go," the son can be heard before he began to cry.
As Cukor described to police what Michel looked like, Michel helped out with his own description, chiming in: "35, software engineer, pink polo shirt, tennis shoes, jeans."
The San Francisco Police Department on Tuesday confirmed to NBC News a call for service came from the 1800 block of Van Ness Avenue "regarding a verbal altercation."
"Upon arrival, officers met with both parties. The reporting party stated an unknown male followed closely behind someone entering the building to gain access," according to the police statement.
"The officer made contact with the adult male who was trying to enter the building, that male stated that he was waiting for a friend. During the investigation it was determined by the officers that no crime had been committed. Both parties went their separate ways."
Cukor on Tuesday wrote a Medium post in which he defended himself and apologized to Michel. Cukor confirmed to NBC News he is the author of the post.
"I noticed Wesly Michel caught the door and entered the building without using the callbox," Cukor wrote. "I did what came naturally and asked where he was going. I want to be clear on this point, this is something I do regularly, regardless of who the other person is."
"When the encounter turned confrontational and I couldn't resolve it myself, I called the police," he wrote.
Cukor then says his father was killed by a trespasser, an incident that he has publicly spoken about, as reported by SF Gate. The murder of his father, coupled with a string of neighborhood robberies, influenced his decision to intervene, Cukor wrote.
But he acknowledged "there is a terrible pattern of people calling the authorities regarding people of color for no other reason than their race."
"The last thing I ever intended was to echo that history," Cukor wrote. "I'm sorry my actions caused Welsy to feel unfairly targeted due to his race."
Wesly Michel did not immediately respond to an NBC News request for comment.
This is the latest in a string of viral incidents where African Americans were reported to police for non-criminal acts.
In April of last year, two black men were arrested at a Philadelphia Starbucks, where they had been waiting for a friend.
Last summer in Oakland, a white woman dubbed "BBQ Becky" in a viral video called authorities on a black family setting up a grill on the shores of Lake Merritt.