RICHMOND, Va. — A state lawmaker who resigned his seat following a sex scandal involving a teenage employee won it back during a special election Tuesday.
Apparently plenty of voters in Joseph D. Morrissey's Richmond-area House of Delegates conviction were okay with his conviction in the scandal involving his 17-year-old secretary, whose nude photo was found on his cellphone and allegedly shared with a friend. Morrissey has repeatedly denied any wrongdoing, saying his phone was hacked. The young woman, who denies they had sex, is now pregnant.
In unofficial returns, Morrissey defeated Democrat Kevin J. Sullivan and Republican Matt D. Walton by a comfortable margin. Morrissey won 42 percent of the vote, compared to 33 percent for Sullivan and 24 percent for Walton.
Morrissey's victory was not unprecedented: Through four previous elections, most voters overlooked or even embraced the lawmaker's flamboyant history of fistfights, contempt-of-court citations and disbarment. The 57-year-old bachelor, who fathered three children out of wedlock with three different women, repeatedly won at least 70 percent of the vote as a Democrat.
Morrissey said in a telephone interview that the results show people aren't interested in the drama that landed him in jail.
"They're interested in my body of work in the General Assembly," Morrissey said. "Nobody works harder for their constituents than I do."
The lawmaker has made a career of never backing down. He hung boxing gloves in his office and promised "Joe will fight for you" in campaign ads on city buses. At one point, he waved an assault rifle inside the House chamber while arguing for gun control.
He resigned his seat — effective Tuesday, the day of this special election — after he was convicted last month of contributing to the delinquency of a minor. His agreement to serve six months in jail for the misdemeanor avoided a felony trial that could have barred him from office and put him in prison for years.
But Morrissey wouldn't give up — he promptly quit his party to run as an independent for his seat, sleeping in jail and wearing an electronic monitoring device as he campaigned during the day.
Legislators from both parties have denounced him as unfit to serve and have begun studying how to expel him — something that hasn't happened to a member of the 100-seat House since 1876.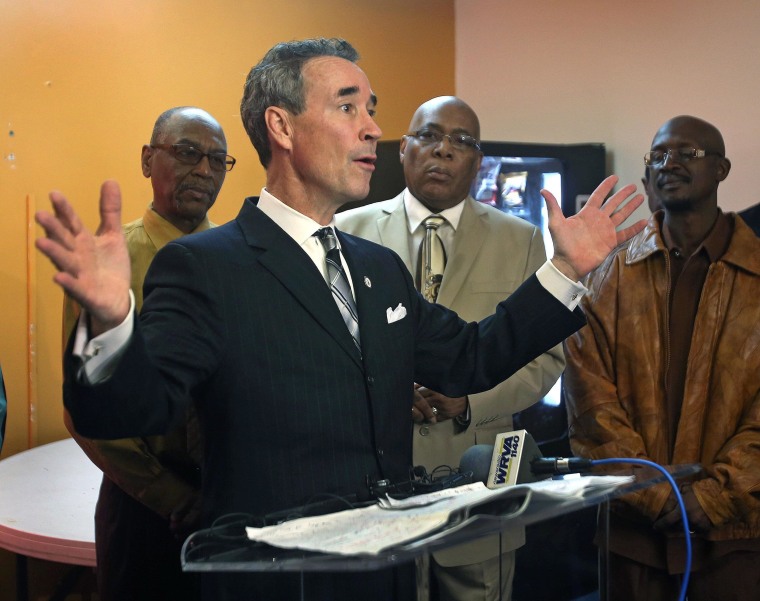 — The Associated Press