The mother of a 6-year-old boy who shot his teacher in Virginia pleaded guilty in federal court Monday to using marijuana while possessing a firearm, which is illegal under U.S. law.
It's a crime under federal law that's facing increasing scrutiny as more states legalize the drug. Deja Taylor is accused of lying about her marijuana use on a form when she bought the gun, which her son later used to shoot Abby Zwerner in her classroom in Newport News. The first-grade teacher was seriously wounded and has endured multiple surgeries.
Taylor's attorneys agreed to a negotiated plea agreement with prosecutors that calls for a sentence of 18 months to 24 months in prison. Sentencing is scheduled for Oct. 18.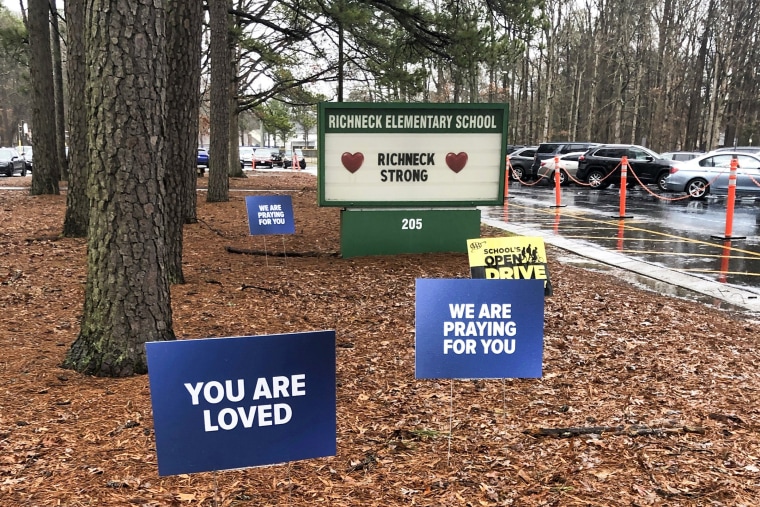 Attorney Gene Rossi described the shooting as "a perfect storm of horrible consequences."
"A brave courageous teacher almost lost her life," Rossi said.
"Miss Taylor's role in this tragedy is a complete accident and a complete mistake. She takes full responsibility for her son's actions and will feel guilt for the rest of her life," he said.
The federal case against Taylor is separate from the charges she faces on the state level: felony child neglect and reckless storage of a firearm. A trial for those counts is set for August.
Both cases are among the repercussions that followed the January shooting, which shook the city of Newport News near the Atlantic Coast.
The federal charges against Taylor, 25, appear to be relatively rare. And the case comes at a time when marijuana is legal in many U.S. states, including Virginia.
Marijuana is still a controlled substance under U.S. law and is strictly regulated by federal authorities. Court documents do not detail exactly how federal investigators built their case against Taylor, who came under intense scrutiny after the shooting.
Federal authorities allege Taylor knew "she was an unlawful user" of marijuana when she bought the gun last year and denied her use on the form, court documents stated.
Federal law generally prohibits people from possessing firearms if they have been convicted of a felony, been committed to a mental institution or are an unlawful user of a controlled substance, among other things.
In recent years, there's been debate over the use of resources to aggressively pursue people who give false information on background check forms.
In 2018, a report by the U.S. Government Accountability Office found that authorities prosecute "a small percentage of individuals" who falsify information on a form and are denied a purchase.
The race of those who are prosecuted is another concern, said Karen O'Keefe, director of state policies for the pro-legalization group Marijuana Policy Project.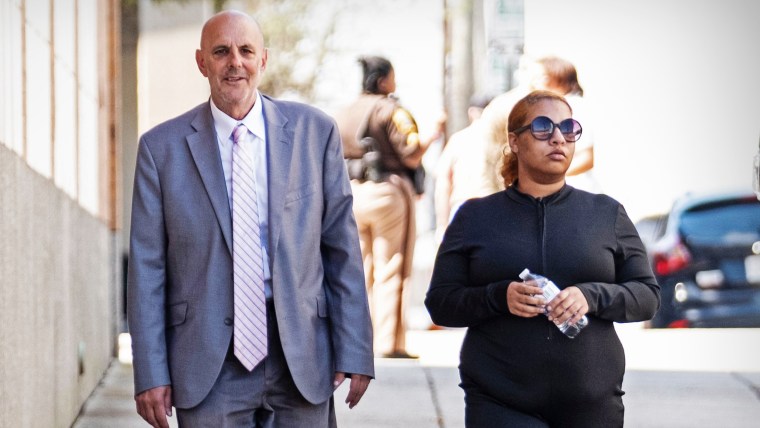 In fiscal year 2021, 56% of the roughly 7,500 people convicted of breaking the law were Black, O'Keefe said, citing statistics from the United States Sentencing Commission. She did not have a breakdown for convictions related to marijuana or other drug use.
"About 18% of Americans admitted to using cannabis in the last year and about 40% owned guns," O'Keefe added. "And so there's an enormous pool of people that are presumably breaking this law every day and face up to 15 years in prison if they were caught."
Earlier this year, federal judges in Oklahoma and Texas ruled the ban on cannabis consumers possessing and buying guns is unconstitutional. While those decisions are only binding in parts of those two states, some Republicans in Congress have introduced legislation to do away with the prohibition.
In their rulings, both judges cited cited a 2022 U.S. Supreme Court decision that changed the test courts have long used to evaluate challenges to firearm restrictions. The Supreme Court said to determine whether a gun control measure violates the Second Amendment, courts should look at whether the restriction is consistent with the country's "historical tradition of firearm regulation."
Republican U.S. Rep. Alex Mooney of West Virginia has introduced a bill that would allow users of medical marijuana to purchase and possess firearms. Legislation introduced by Republican U.S. Rep. Brian Mast of Florida would go even further and end the prohibition of gun sales to users of cannabis in states where medical or recreational use is permitted by law.
"No one should be forced to choose between their rights: you have a right to bear arms, and in many states, you have a right to use cannabis," Mast said in a statement in April. "Congress needs to legislate based on reality, and the reality is that those who legally use marijuana are being treated as second-class citizens. That's not acceptable."
The federal case against Taylor, who is Black, carries up to 25 years, although sentencing guidelines call for 18 months to 24 months in prison, her lawyers said. She faces up to six years in prison if she is convicted on the state charges.
Zwerner was shot in the hand and chest as she sat at a reading table at Richneck Elementary. She spent nearly two weeks in the hospital and later said in a March interview with NBC News' TODAY she "can't get up out of bed."
Zwerner is suing the school system for $40 million.
The attorney for Taylor in the state case, James Ellenson, has said Taylor believed her gun was secured on a high closet shelf with a trigger lock before the shooting occurred. He said last month it was still unclear how the boy got the gun.