Five people in Virginia were killed and hundreds of thousands of residents woke up to darkness on Friday, as the state dug out of destruction left behind by Hurricane Michael.
Flood waters wreaked havoc throughout central and western Virginia, while high winds knocked out power to wide swaths of the southeast, said Jeff Caldwell, external affairs director for the Virginia Department of Emergency Management.
More than 500,000 Virginians were without power late Thursday and Friday morning, Gov. Ralph Northam said.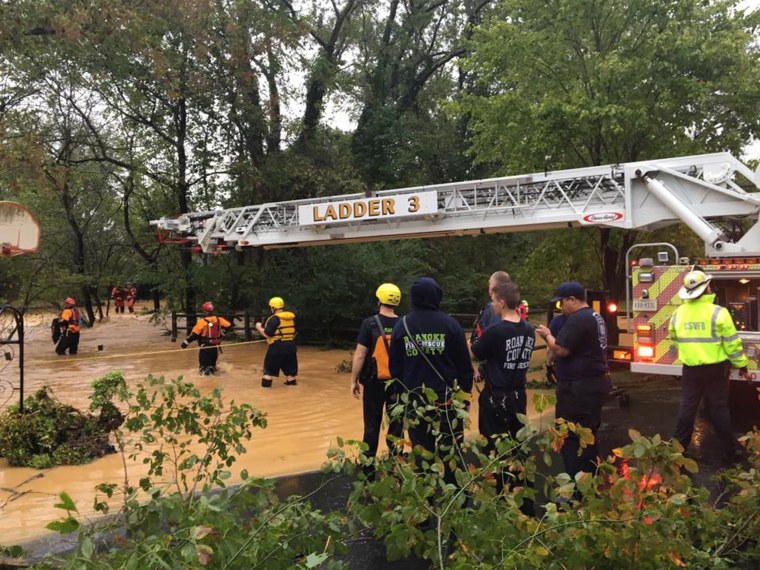 "We expect to have the vast majority of our customers restored by the end of the day on Monday," Dominion Energy Senior Vice President Ed Baine.
Between 4 inches to 8 inches of rain fell on Virginia with winds topping out at 50 mph as Michael moved through the state, authorities said.
Those killed include Hanover County fire Lt. Brad Clark, who was killed as his crew was responding to a car crash in heavy storm conditions on Thursday night when a tractor-trailer slammed into Clark's firetruck, according to the department.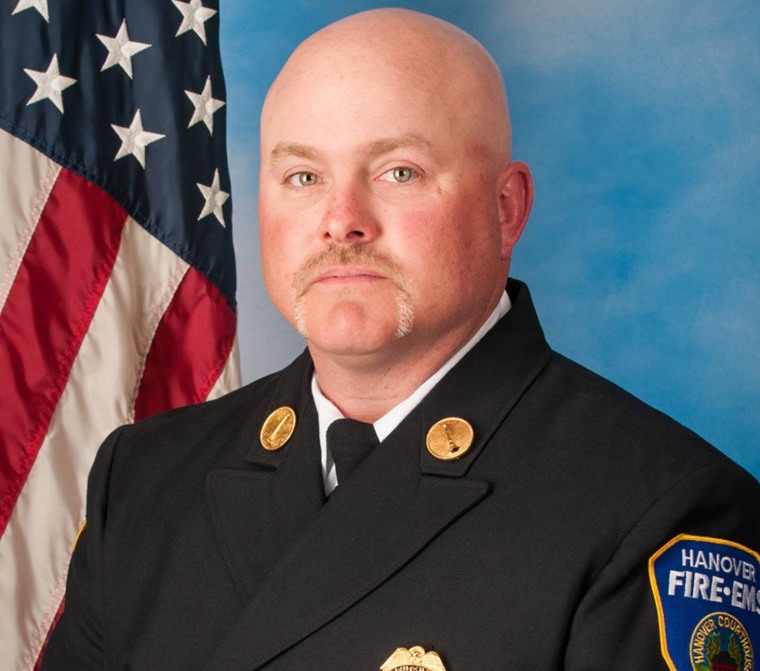 The truck driver, 49-year-old Lester Labarge of California, Maryland, was also injured in the crash. police said. He's been arrested and charged with reckless driving and cited for having defective brakes.
"Please join Hanover County Fire-EMS as we mourn the death of Lieutenant Brad Clark and keep his family and fellow firefighters in your thoughts and prayers," Battalion Chief Gregory Martin said in a statement.
James E. King Jr., a 45-year-old resident of Dry Fork, was swept away when his car got stuck in a flash flood on Thursday afternoon, state police said. His body was found Thursday night.
At least three other people, in addition to King, drowned in flood waters, according to state and local authorities.
With the storm having passed, police and firefighters fanned out across Virginia, scouring streams and damaged property, fearing they might find more victims.
In Charlotte County, three family members became trapped in a car on a flooded bridge Thursday night, police said. A 17-year-old boy and a man got out of the car but ended up having to cling to the bridge's railings before rescuers arrived in time to fetch the teen to safety, officials said.
But a woman, who had been left inside the car, and the man were swept away, officials said.
The man's body has been found, while the woman was still missing, police said early Friday evening.
"We are still searching for that (one missing) person. We realized at the time that there was someone in the vehicle as it got swept away," Col. Gary T. Settle, superintendent of state police, said at a press conference Friday afternoon.
More than 1,200 roads across Virginia closed due to flooding and downed trees, state officials said.
Carter Watts, a 26-year-old from Rocky Mount, Virginia, was driving with a work colleague on Route 220 in Roanoke on Thursday when at least 3 feet of flood waters suddenly emerged, in "an incredibly scary experience."
"I was white-knuckle the whole time. It was halfway up the van door," he told NBC News.
Watts somehow navigated the water to safety.
"It was more of a river by that point," he said. "We felt the back of the car lift up and a weightless sensation. We thought, 'Well, we're about to go into the river.' We felt it floating and my partner floored it. That was probably the worst part we had gone through."