A Virginia teacher who was shot by a 6-year-old student this year will not return to the campus when classes resume, the school district and a source close to the teacher said Tuesday.
Abigail Zwerner is "not coming back in the fall" when students return from summer vacation in the Newport News Public Schools and at Richneck Elementary School, the source said.
The source close to Zwerner requested anonymity, not being authorized to speak about the matter.
A spokesperson for the school district Tuesday confirmed Zwerner's "separation of service" from the district, effective Monday.
Zwerner had made it known to the district in March that she did not wish to return to work, school district spokesperson Michelle Price said.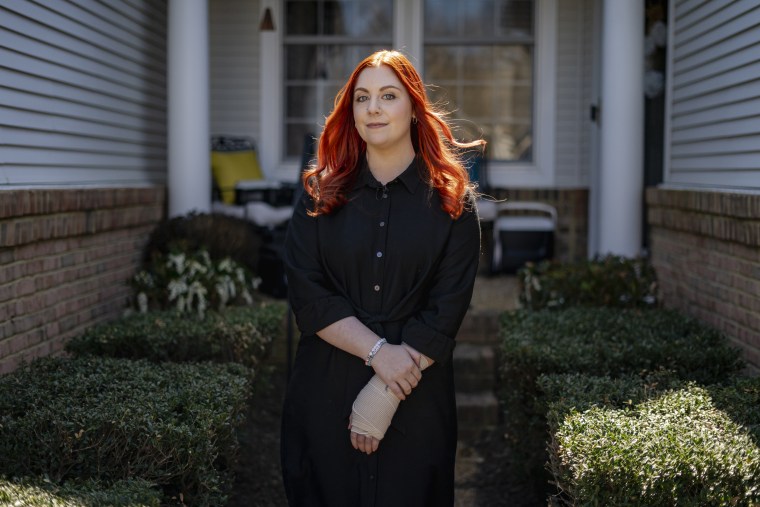 Zwerner was in her first grade classroom on Jan. 6 when the youngster took out a 9 mm Taurus firearm, which he had brought to campus from home, and fired one shot, officials said.
The round went through Zwerner's hand and into her upper chest, but she still had the presence of mind to escort students out of class to safety.
Zwerner and other teachers had allegedly told school administrators about their concerns about the young student, who regularly acted out in class.
She filed a $40 million lawsuit against the school district in early April, accusing the defendants of ignoring a troubling pattern of violent behavior.
The student's mother pleaded guilty in federal court Monday to using marijuana while possessing a firearm.
Deja Taylor is accused of having lied about her marijuana use on a form when she bought the firearm, which her son is alleged to have used to shoot Zwerner.