They saved money on limo and tux rentals, and maintaining distance on the dance floor took on a different meaning.
But a "virtual prom" hosted Saturday on Instagram Live gave more than 500 high school seniors a chance to celebrate the class of 2020 and participate in a rite of passage, albeit remotely.
The virtual WE ARE WELL PROM featured music and dancing, along with a digital red carpet complete with celebrity appearances from stars such as Netflix's Logan Allen and actor Max Jenkins; the event was DJed by DJ Jazzy Jeff.
Participants signed into Instagram and streamed the event on their phones and computers. Some groups of friends attended "together" via Zoom, but other than the hosts, brother and sister Hannah and Charlie Lucas, they participated individually.
Full coverage of the coronavirus outbreak
Kiara Durbin, a senior at Twinsburg High School in Twinsburg, Ohio, was thankful that the event provided a "sense of normalcy" for students like her whose final year of high school was affected by school closures and quarantines because of the coronavirus pandemic.
The prom "gave teens an opportunity to pull themselves out of the gloom, put on some red lipstick and heels and dance the night away," Durbin said.
Alexis Lee, a senior at Pope John XXIII Regional High School in Sparta, New Jersey, was grateful for the opportunity to wear her prom dress, which she bought in January, and take pre-prom photos with her family.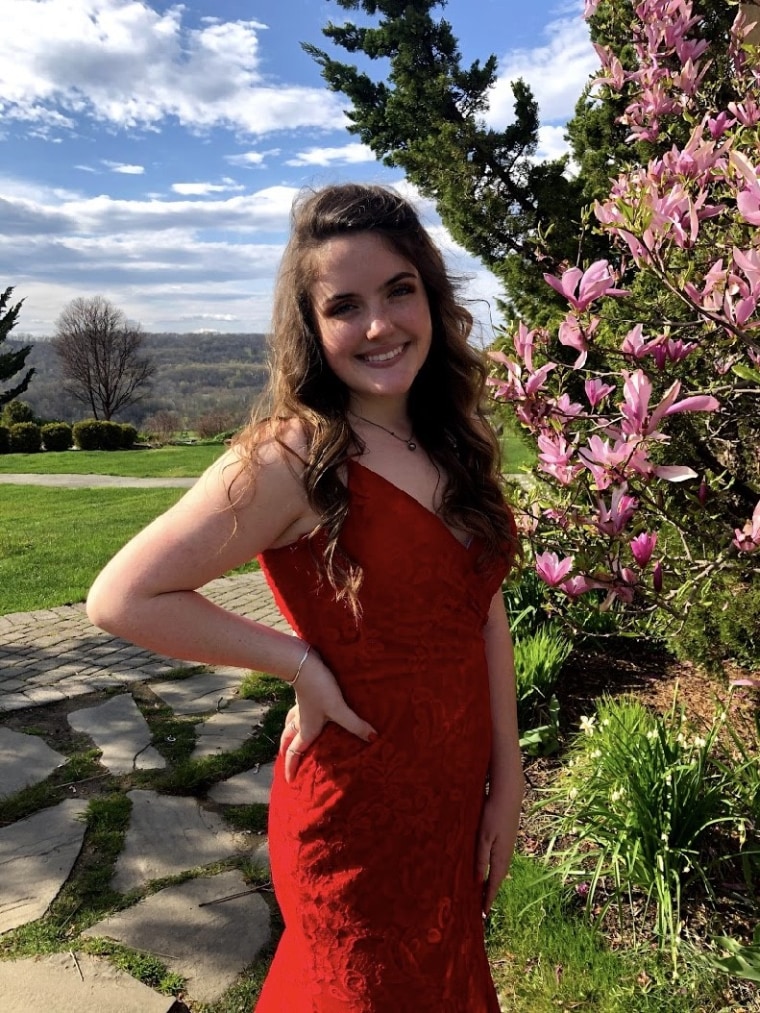 "I was really upset about losing prom," Lee told NBC News. "Being able to be given that back meant a lot to me," she added.
She encouraged some of her friends to attend, as well, and they set up a Zoom meeting so they could dance and talk to one another during the prom.
Regan Rudman, a senior at St. Stephen's Episcopal School in Austin, Texas, attended the virtual prom in a red dress complete with silver accents. She said she wanted her makeup to highlight her outfit.
"I wanted my look to be classic and beautiful, and I wanted to feel good about myself, because in these times it's hard to feel good about yourself, and I did," she said. "I felt like a queen."
Abby McBee, a senior who is home-schooled in Rockford, Illinois, said: "I felt as if I was there. It was not even like I was not physically there. There was great music, and the whole environment was so encouraging."
Hannah Lucas, 18, a senior at South Forsyth High School in Forsyth County, Georgia, and her brother Charlie, 15, a freshman, previously founded the "notOK App" for mental health support, which offers young people suffering with mental health issues a way to reach out if they are "not OK."
Download the NBC News app for full coverage and alerts about the coronavirus outbreak
The two realized that many young people were starting to feel frustrated and upset because of the COVID-19 outbreak, so they came up with the idea to hold the WE ARE WELL PROM to help seniors feel less alone.
The siblings reached out to celebrities on social media and were eventually contacted by Ivy McGregor, the CEO of IvyINK and Beyoncé's director of social responsibility, who offered to help.
They also worked with Twitter CEO Jack Dorsey, who helped with fundraising, so the two were able to give away more than $40,000 in cash grants that students could use toward tuition, books, laptops, internet access, therapy or other basics.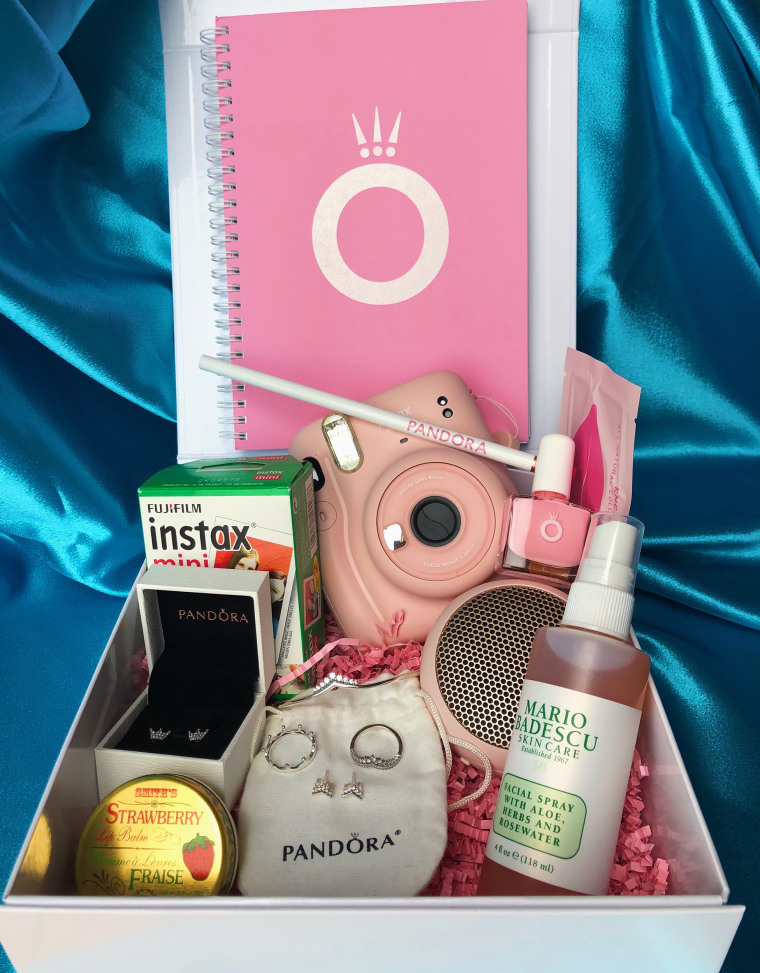 "The money was being used for a really good cause. Kids will be able to afford college now, so I'm really happy about that," Hannah Lucas said.
One of the attendees, Eboni Bugg, a senior at Passaic County Technical Institute in Wayne, New Jersey, got one of the prom court grants.
"Through it all, they kept the main message of what you can do and how important it is to have positive mental health, especially during these difficult times," she said.
Other companies, such as Sebastian Professional and Pandora Jewelry, contributed by offering complementary virtual hair tutorials, as well as jewelry packages complete with earrings, rings and bracelets.
"I'm so incredibly thankful and grateful for that, having so many people support us during this time, so many big companies. I'm grateful," Hannah Lucas said.
"Just being able to help those teenagers, it's a dream come true. I am still on a high," she said.