Even after a record 100 million Americans cast early ballots, voters started showing up at polling places before dawn in many parts of the country on Tuesday, determined to have their final say in a long tumultuous presidential campaign upended by the coronavirus pandemic.
"This is the first time I've ever had to wait in line to vote," said John Hessler, a registered Democrat in Aliquippa, Pennsylvania, who voted for Donald Trump in 2016 and again Tuesday. "It's good that people are coming out here. It shows that they care about what's going on in the country today. I'm happy about it. No matter who you vote for, it's a right we have, and a lot of countries don't."
In California, where more than 11 million people cast their ballots early this year, voters were met with short lines and Election Day anxiety.
"I cleared my day today," said Los Angeles resident Estrella Cruz. "I've just had nausea, anxiety — I woke up at 4 o'clock this morning. I'm calling people, asking, 'How are you?' I already cried twice today. It's a whole thing."
Voters in other states said they struggled with their mail-in ballots. Some worried they wouldn't be delivered on time. Others believed President Donald Trump's unfounded warnings of fraud. Some preferred to wait until the last minute.
Some simply enjoyed the chance to participate in person.
"This is my first time voting, actually, so I'm actually really excited," Kiera Polynice said outside the North Miami Library in Florida, where she cast her ballot for former Vice President Joe Biden. "That's why I came here early."
Voters' choices, and their explanations for them in interviews outside polling places across the country on Tuesday, reflected the country's partisan fears and divisions. Many said they were motivated more by their aversion to one candidate than their love for the other.
Several who voted for former Vice President Joe Biden said they'd grown weary of Trump's disruptive rhetoric and his handling of the pandemic.
"He's getting on my nerves. I don't have time for that man," Michelle Green, 57, said after casting a ballot for Biden in north Houston.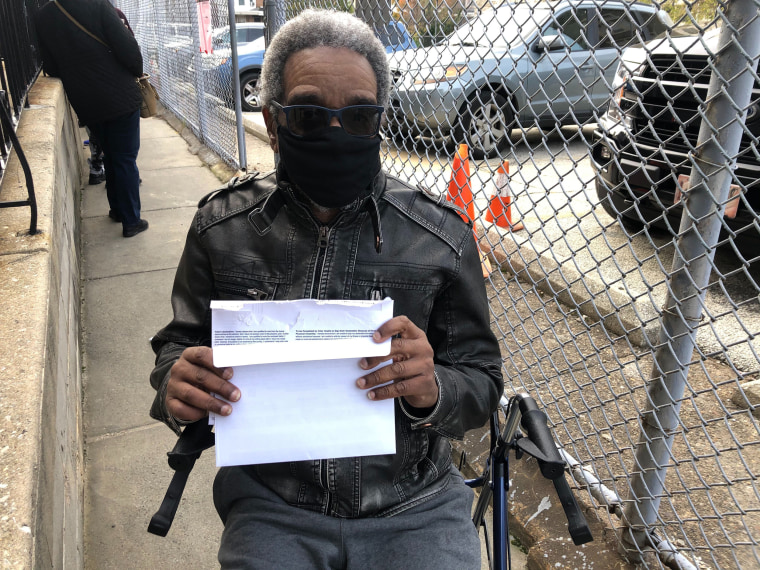 In Philadelphia, Craig Glass, 71, called Trump "unfit to be president" and an example that "having a lot of money doesn't make you smart."
"I'm more excited about getting Trump out, pretty much," said Elijah Burgess, 21, a school janitor from Detroit who cast his first-ever vote in a presidential election. "I don't think Trump handles things right."
Lisa Cordova, who voted for Biden in Lorain, Ohio, said a Trump victory scared her. Asked what the most important issue was to her, she replied: "Stop the hatred, the meanness, the division of the country right now. It's just crazy, there's no respect for anyone."
Trump voters, meanwhile, expressed suspicion of Biden and Democrats, saying they feared a far left political turn, continued civil unrest over racial injustice and attempts to reduce funding for police. They also said they supported Trump's handling of the economy and the pandemic.
In Coral Gables, Florida, Trump voter Ken Swindal, 64, called the Democratic Party "full of radicals" and complemented Trump as "a master salesman."
"This is really important election and I really worry about the state of this country," said Karen Bua, 67, a Trump voter in Sterling Heights, Michigan. "I want to keep it safe. I don't want it to go socialist. I worry about that."
In Aliquippa, Tony Colangelo said he voted for Trump because he shared the president's belief in reopening the economy despite the pandemic. "I want my freedom back," he said. "I want to live again."
"If I can go to the grocery, then I can go vote," Trump voter Stephanie Guajardo said in San Antonio, Texas.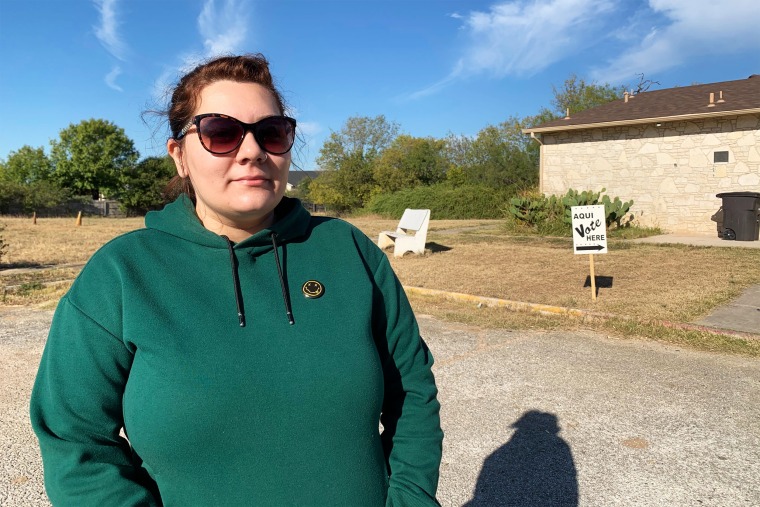 Billy Overcast voted for Trump in St. Petersburg, Florida, mostly because he is a loyal Republican. But he lamented the disunity that has eroded many Americans' trust in the election process.
"Either way it goes I think people are going to have difficulty accepting it because the way things have been done in the last four years," Overcast said. "With the constant negativity, it's become ingrained in people's thought process to the point that you can't have a discussion with people about the facts, because everyone has their own facts."
Tuesday's choice also split families.
Midge Hall, 85, and her daughter, Lisa Gerard, 50, went to their polling place in Cincinnati together — and voted for different candidates.
Hall, a staunch Trump supporter who raised eight kids, said she wanted to see wider reopening of schools — which Trump has advocated.
Gerard said she'd recently switched her party affiliation from Republican to Democratic.
"We're ready for a change. I'm worried about equality; I'm worried about the people," and the direction of the country, she said. "We really need to get this Covid thing under control."
Amid all the partisan enmity, there was one common sentiment among voters on Tuesday: the thrill of participating in a free and democratic election.
"If I want a voice in how everything is turning out, I need to vote," Kiarra Lites, 23, said after voting in West Philadelphia. "It's my duty to have a voice."
Barrett reported from Aliquippa, Pennsylvania, Gallo from Miami, Griffith from Philadelphia, Sesin from Coral Gables, Florida, Hixenbaugh from Houston, Hampton from Cincinnati, Kingkade from Los Angeles, Jester from Lorain, Ohio, Einhorn from Detroit, Harris from Jackson, Mississippi, Gamboa in San Antonio, Texas, Sanders from St. Petersburg, Florida and Schuppe from Maplewood, New Jersey.