Walgreens will not sell abortion pills in several states where abortion remains legal, the pharmacy giant announced Thursday.
The move comes after Republican attorneys general in 20 states sent Walgreens a letter saying the company could face legal consequences if it sold abortion medication in those states.
"We emphasize that it is our responsibility as State Attorneys General to uphold the law and protect the health, safety, and well-being of women and unborn children in our states," stated a Feb. 1 letter signed by attorneys general in states where abortion is legal and illegal.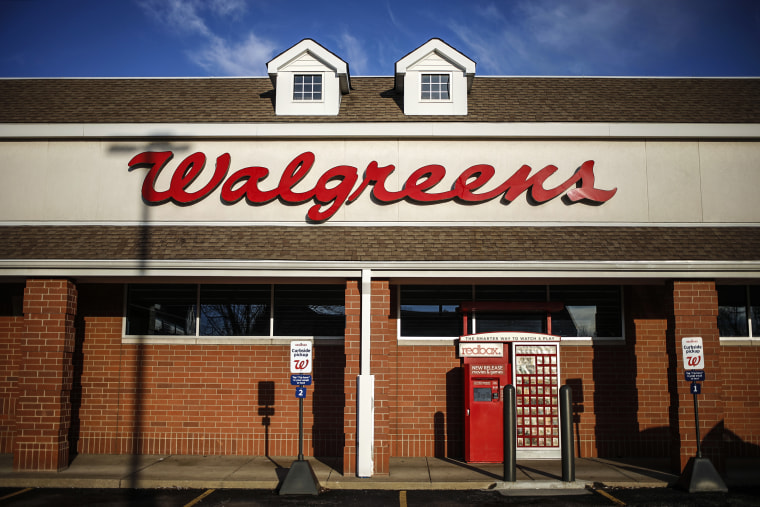 Walgreens said it responded to each attorney general and said it would not sell abortion pills — by mail or in their stores — in those states. Among them are states where abortion is illegal, like Kentucky, Mississippi, South Dakota, Texas and West Virginia.
But Walgreens also said it wouldn't sell the pills in states where abortion remains legal, like Alaska, Florida, Iowa and Montana.
"This is a very complex and in flux area of the law, and we are taking that into account as we seek certification to dispense Mifepristone," Fraser Engerman, Walgreens' senior director of external relations, said, referring to an abortion medication that can end a pregnancy at less than 10 weeks.
"We are not dispensing Mifepristone at this time. We intend to become a certified pharmacy under the program, however we will only dispense in those jurisdictions where it is legal to do if we are certified," Engerman added.
Missouri Attorney General Andrew Bailey, who signed the February letter, said in a Facebook statement Wednesday that he wants to ensure "that pharmacies throughout the nation aren't subverting state and federal statute to ship abortion pills in the mail."
"My Office is doing everything in its power to inform these companies of the law, with the promise that we will do everything in our power to protect women and children," he wrote.
Medication abortion accounted for more than half of all U.S. abortions in 2020, according to the Guttmacher Institute, a research organization that advocates for abortion access.
Access to abortion pills is currently legal in some form in 37 states. Medication abortion is allowed in 22 states, but in 15 states must be prescribed by a doctor, not other clinicians, according to the Guttmacher Institute.
The group also sent letters to CVS, Rite Aid, Albertsons, Costco, Kroger and Walmart. Those companies did not immediately respond to a request for comment.