A Gulf War veteran who stockpiled weapons and planned to booby-trap his North Carolina home as he plotted fighting the federal government has been sentenced to 22 months in prison.
Walter Eugene Litteral, 51, is the accused ringleader of a group that believed the government was poised to declare martial law on citizens. He believed he needed to retaliate, prosecutors said.
At his sentencing Tuesday, Litteral — who received a Bronze Star for his bravery in Operation Desert Storm — was thanked by the judge for being a "war hero." But the judge was quick to add that Litteral's service doesn't allow him to break the law, according to the Charlotte Observer.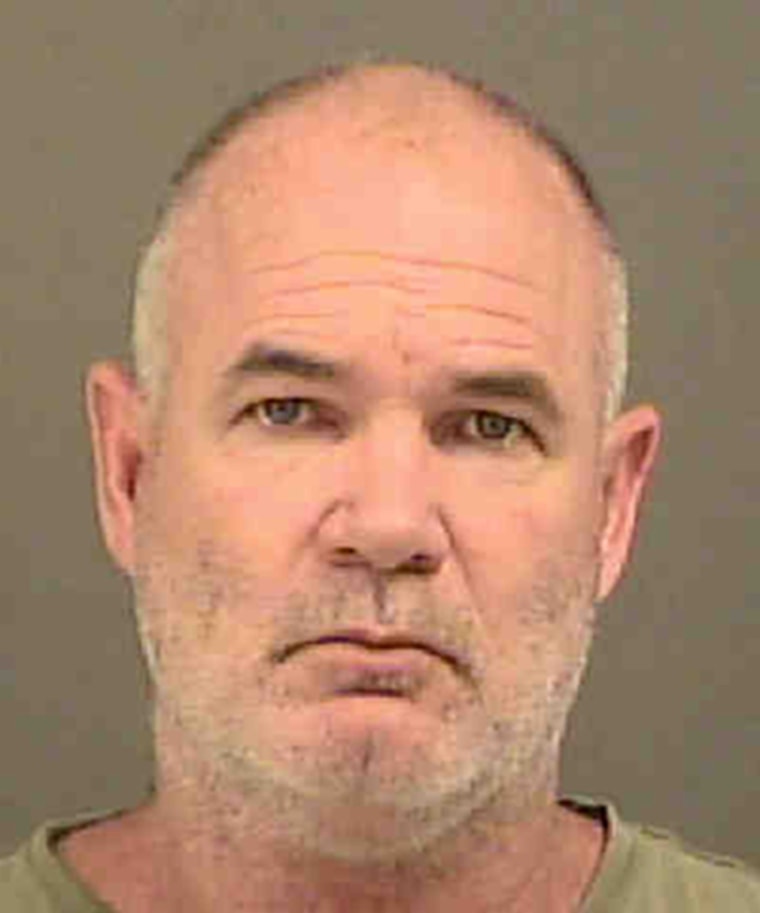 "The day you enlisted you assumed a responsibility to uphold the Constitution of the United States," said U.S. District Judge Frank Whitney, a retired Army colonel who served in Iraq. "You had a duty to uphold the rule of law, and you defied that."
Litteral, who was surrounded by his family at his sentencing, was apologetic: "I just didn't hurt myself," he said, according to the newspaper. "I killed my family."
Litteral pleaded guilty to several charges, including conspiracy to commit offense against the United States, making false statements during the attempted purchase of a firearm, and aiding and abetting the possession of ammunition by a prohibited person.
One of Litteral's co-conspirators was also sentenced Tuesday: Christopher Campbell, 31, was given a concurrent 21-month prison sentence and two years' probation. It was the same sentence that a third co-conspirator, Christopher Barker, 43, received in January.
Related: Brain Study Helps Explain Some Veterans' Agony
Litteral was also accused of trying to buy an assault rifle for Barker, who has a prior felony conviction.
Court documents reveal the extent of Litteral's anti-government conspiracies.
In March 2015, he first started preparing for what he believed was the impending military rule of the country, and began amassing a cache of weapons.
With the help of a gun seller-turned-informant, the FBI learned of Litteral's plans and pursuit of weaponry, and said he "believed that the United States government intended to use the armed forces to impose martial law, which the conspirators planned to resist with violent force." The feds said he and Campbell bought smokeless gun powder, dummy grenades, fuses and other material needed to make explosives.
Litteral also helped Campbell turn a dummy grenade into a live one and taught him how to "maximize" the impact of an explosion, the FBI said.
Litteral recruited Barker, who could obtain plumbing supplies through his job, and got the necessary materials for a pipe bomb. Litteral then offered to buy Barker a firearm, according to court documents.
"You had a duty to uphold the rule of law, and you defied that."
Law enforcement said Litteral hacked everyday items into weaponry: He used coffee cans to make bombs with gunpowder and ball bearings, and packed gun powder and explosives inside tennis balls, which he covered with nails.
He also planned to rig explosives inside his home in Gastonia, just west of Charlotte, and told the gun dealer that "these (expletives) try to come in my house it's going off ... look here, we partying," The Observer reported.
Authorities said Litteral paid for his weapons and material by selling prescription drugs that were prescribed to him, including hydrocodone and oxycodone pills.
Litteral, Barker and Campbell were arrested in August. The time they've already served has gone toward their sentences.
Under a plea agreement, some of the charges were dropped against Litteral. The judge took into account his military service and mental state when sentencing him after his defense attorney said he suffered from severe post-traumatic stress disorder, was suicidal and was addicted to painkillers.
The judge said Litteral is eligible for psychological counseling.