Missed out on coveted tickets to the White House Easter Egg Roll? Well, there's an app for that.
Thanks to a new White House app dubbed "1600," aiming a cell phone at the picture of George Washington on a $1 bill whisks virtual visitors into a 3D replica image of the White House.
Think of it as the White House meets Pokemon Go-type technology.
Interested in a bird's-eye view of 1600 Pennsylvania Avenue? Just tilt the camera to see the White House from every angle.
Visitors can trek around back to the South Lawn to see an official State visit underway, like when the Prime Minster of Italy visited the White House a few weeks back. Hang around and Marine One, the President's helicopter will land, or a motorcade will slip by.
Next stop, the Rose Garden where a press conference is underway. From there, tucked in a corner, visitors can also get a glimpse of the Oval Office.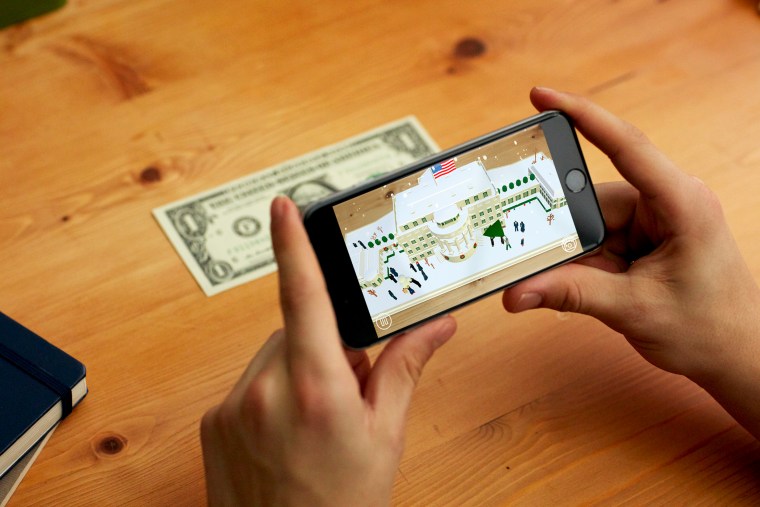 White House press secretary Josh Earnest narrates the "augmented-reality" tour.
The White House says the app's goal is to engage young people, especially elementary and middle-school students, to get them interested in how government works.
The app will be available free to download on all iPhones, iPads, Android smartphones and Android tablets. You'll find it at go.wh.gov/1600, or search "1600" in the Apple or Google Play app stores.
The White House is also billing it as "a new type of holiday card." Users can make it snow... just in time for Christmas.