The head of the Democratic Party and one of its most popular figures are at odds over the Obama administration's plans to regulate the payday lending industry.
Rep. Debbie Wasserman Schultz, D-Florida, the chair of the Democratic National Committee, is co-sponsoring a bill along with several other Florida lawmakers that would water down a forthcoming effort to regulate payday lenders, whose high-interest loans, consumer advocates say, often trap the poor in a cycle of debt. The Floridians want the federal government to instead use an approach tried in their state, which consumer advocates say has done little to protect borrowers.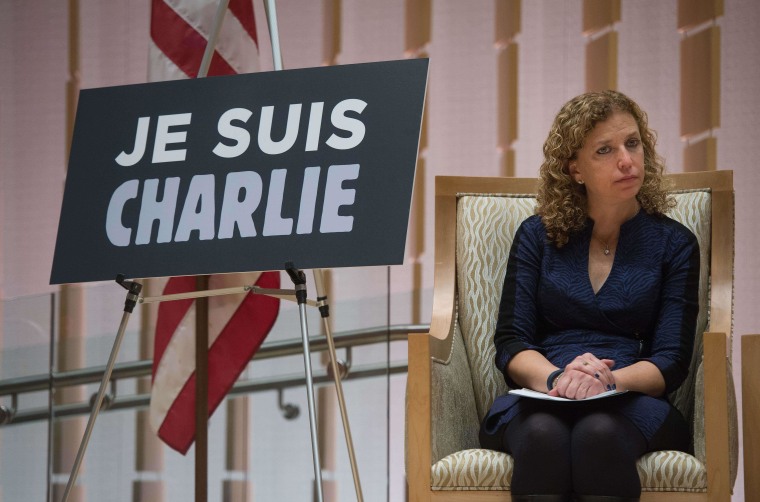 The new rules are being drawn up by the Consumer Financial Protection Bureau (CFPB), the government agency that was established in 2010 thanks in large part to the efforts of Elizabeth Warren.
RELATED: Consumer protection agency still drawing fire from right
The controversy has put Wasserman Schultz in the left's cross-hairs. In a series of tweets last month, Warren, now a Democratic senator from Massachusetts, called on lawmakers not to mess with the CFPB's attempt to rein in the industry. In recent years, Warren has emerged as a powerful spokesperson for progressive economic issues, and as arguably the most popular Democrat in the country.
It's not just Warren. A liberal group paid for electronic billboards in Wasserman Schultz's south Florida district that say she's on the side of payday lenders, not President Obama, and label her "Debt Trap Debbie."
And a coalition of groups, including the Consumer Federation of America, the NAACP, and the National Council of La Raza, wrote a letter to every member of Congress in December, urging them to oppose the legislation co-sponsored by Wasserman Schultz.
Already, Wasserman Schultz was distrusted by some in the Democratic Party's progressive wing. Supporters of Bernie Sanders's presidential campaign have accused her of trying to limit the number of debates and schedule them at inconvenient times in order to help Hillary Clinton. She's also facing a primary challenger from the left, Tim Canova, who has called the payday lending bill backed by Wasserman Schultz "terrible legislation."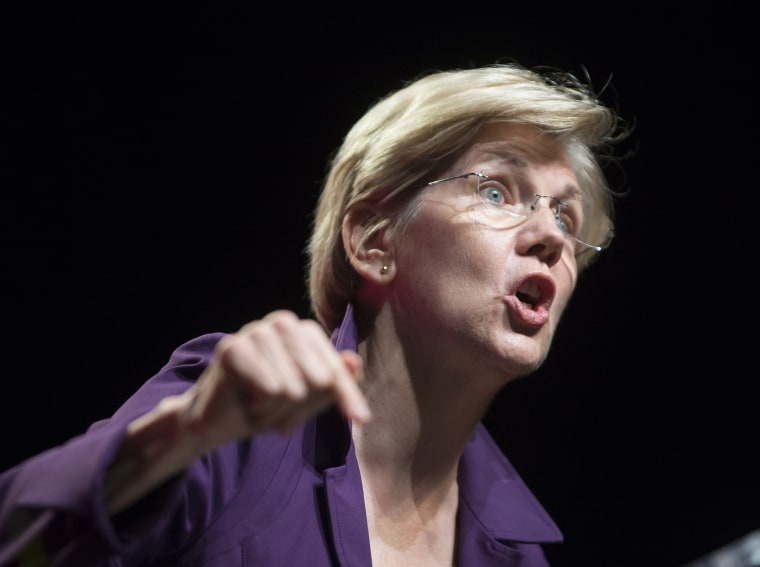 According to an outline of the yet-to-be-released CFPB regulations, the agency's goal is to prevent a situation in which consumers take out a single payday loan, then find themselves unable to repay it, leading them to take out a series of additional loans and piling up more and more debt. Among other steps, lenders would be required to assess up front whether borrowers will be capable of repaying the loan.
RELATED: Elizabeth Warren continues her anti-Trump campaign
The bill backed by Wasserman Schultz would delay the new regulations for two years. And it would exempt from the regulations any state with its own payday lending law similar to one passed by Florida in 2001. That law was backed by the payday lending industry and described by supporters as a compromise approach. As a state lawmaker, Wasserman Schultz helped push it through.
Wasserman Schultz has taken in more than $68,000 from the payday lending industry, according to the Center for Responsive Politics — more than all but 18 members of Congress.
Wasserman Schultz says the Florida law should serve as a model for the CFPB.
"As CFPB engages in its important rule making process, the cosponsors of HR 4018 hope the Bureau will look at Florida's effort to better protect consumers as instructive for rule-making in other states," Wasserman Schultz spokesman Sean Bartlett said in a statement.
In a letter written last year to CFPB director Richard Cordray, Wasserman Schultz and all but one of the other 26 members of Florida's House delegation called the Florida law "among the most progressive and effective in the nation."
Related: Data Brokers Sold Payday Loan Applicants' Information to Scammers: FTC
But consumer groups say the Florida model has failed. Nick Bourke of the Pew Charitable Trusts said the CFPB should instead follow the approach of Colorado, which ensures that borrowers face affordable payments and a reasonable time frame to pay back the loan.
The numbers appear to make clear that Colorado has gotten far better results. In Florida, it costs $345 on average to borrow $300 for five months. In Colorado, it costs $172. And to make their next loan payment, Floridians on average must pay 35 percent of their next paycheck. For Coloradans, that figure is just 4 percent.
"Payday loans as they exist today in a state like Florida don't help consumers, they harm them," said Bourke.