President Barack Obama announced Wednesday that the government will no longer threaten to criminally prosecute families of American hostages who pay ransom to get loved ones back from such groups as ISIS —just one of several policy changes following a multi-month examination of how the government operates in situations when Americans abroad are held captive by terrorist organizations.
"The families have told us and told me directly about their frequent frustrations in dealing with their own government," the president said on Wednesday adding "That's totally unacceptable."
Earlier he spoke privately with former hostages and the families of former and current captives in what the White House described as an emotional meeting.
The president's announcement is part of the administration's recognition that the U.S. government's policy in dealing with captives wasn't working as well as it could and that the government could be clearer in giving information to the family members of Americans who have been kidnapped. Obama's tenure has seen an increase in high-profile kidnappings and beheadings by ISIS and, as the president underscored in his remarks, his role is to both consider national security as well as the needs and concerns of captives and their families.
"As president, I have to consider national security…Ransom risks endangering more Americans and funding terrorism we are trying to stop."
Related: Whistleblower: U.S. 'Failed' to Free American Hostages
The president also underscored that the administration still believes in a no-concessions policy in dealing with terrorists but makes clear for the first time that "no concessions" does not mean "no communication."
"The U.S. government may itself communicate with hostage-takers, their intermediaries, interested governments, and local communities to attempt to secure the safe recovery of the hostage," according to a statement from the White House. "The U.S. government may also assist private efforts to communicate with hostage-takers to secure the safe recovery of a hostage, whether directly or through public or private intermediaries; these efforts will be focused on ensuring the safety and security of a family to prevent them from being defrauded or further victimized by a hostage-taker. In short, we will not abandon families in their greatest time of need."
There are risks with the new approach, foreign policy experts said.
"The U.S. has for decades had a policy of not formally negotiating with terror groups or paying ransoms out of a fear that would just encourage them to grab more American hostages," said Yochi Dreazen, managing editor of Foreign Policy. "That's a real risk for this new policy as well. The calculus the White House is probably making is that groups like the Islamic State are already super-motivated to snag Americans, so trying to make it easier to get them back outweighs the slim chance the group would somehow become even more anxious to grab more."
Related: Lawmakers Blast Obama's Hostage Policy Reforms
The families of captives have said they have felt confused by what they see as conflicting government guidance about negotiating with terrorists to retrieve their loved ones.
"Our family was committed to doing everything in our power to bring Warren home. While some elements of the U.S. Government, including Congressman Delaney, Senators Mikulski and Cardin, and specific officials from the FBI were relentless in their efforts to provide information and support, other elements of the U.S. Government fell short," Elaine Weinstein, the wife of Dr. Warren Weinstein, an American hostage who was killed by a U.S. drone strike said in a statement. "The information we received over three and a half years was inconsistent at best and utterly disappointing."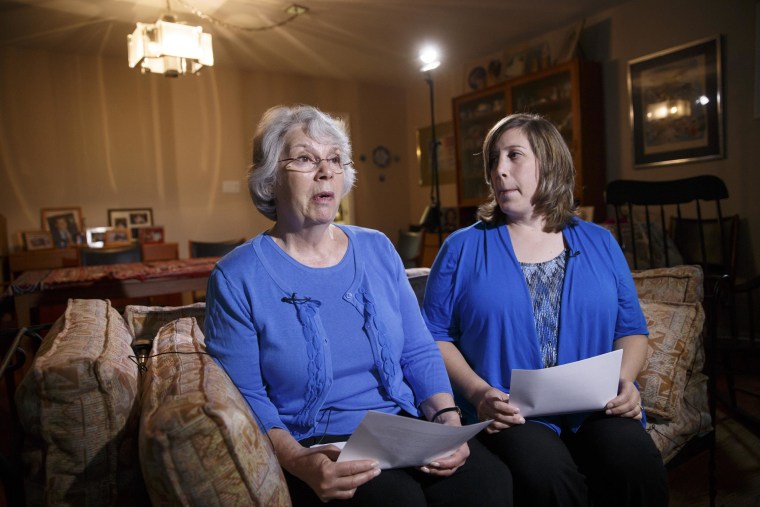 The president said Wednesday that the administration plans to form an interagency hostage recovery "fusion cell" that will include officials from the FBI, the State Department, the Pentagon and CIA and will deal both with diplomacy and work with a coordinator who is a liaison for the families of kidnapping victims.
The move has drawn criticism from some who say a single point person is best equipped to ensure policies are implemented consistently and work with families.
"The failure to appoint a single hostage czar will likely be the single most controversial part of this deal. The Hill wanted one. The families wanted one. Many in the government wanted one," Dreazen said. "We haven't talked to anyone in the White House who had a good answer why, but I wouldn't be surprised if pressure from the Hill eventually forces them to change course — especially if another American is kidnapped and killed."
Lawmakers such as Rep. Duncan Hunter, R-California, a member of the House Armed Services Committee who has been a vocal advocate for rescuing American hostages held by terrorist groups, are frustrated that the changes don't go further. Hunter, along with Rep. John Delaney, D-Maryland, who represents the family of Weinstein, have a provision that would create a so-called "hostage czar".
"After a long, drawn-out review of U.S. hostage policy, the changes offered up by the White House prove that neither the right questions were asked nor were any lessons learned," Hunter said in a statement. "Wholesale changes are needed, but what's being put forward is nothing more than window dressing, I fear. It's a pathetic response to a serious problem that has plagued the ability of the U.S. to successfully recover Americans held captive in the post-9/11 era."
Delaney said he is "encouraged" by the White House's actions.
"While I have expressed my frustrations in the past, I believe the president has listened to the concerns of the families and is creating the new management structure that we need to bring more Americans home," Delaney said in a statement.
The major impact of the new policy is one that will go further in offering emotional comfort and support to the families of American captives, foreign policy experts said.
"We won't abandon you," the president said in remarks aimed at captives and their families. We "stand by you."