The U.S. Coast Guard released video footage on Wednesday showing a dramatic maritime raid that netted thousands of pounds of cocaine.
A cutter carrying guardsmen, blaring a police car-like siren, pulls up to a small craft shouting, "Manos arriba, manos arriba!" — "hands up, hands up," orders in which at least two people on board complied, footage showed.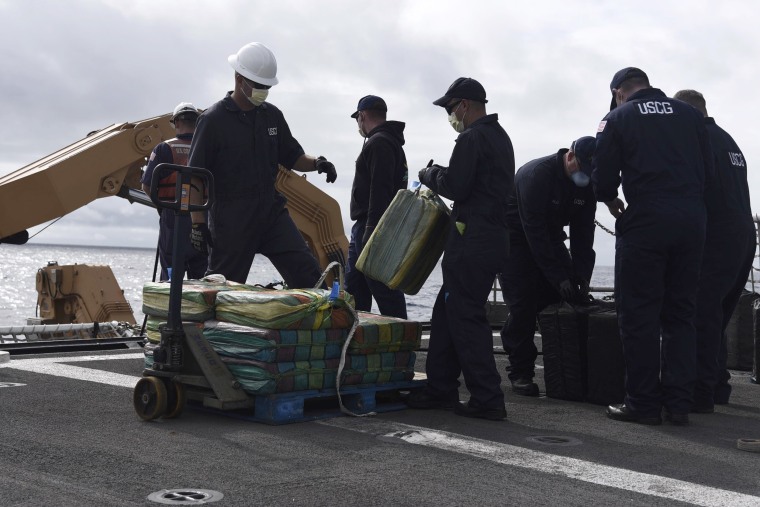 Guardsmen boarded the contraband-carrying vessel and uncovered cocaine just below deck.
"Yeah this place is loaded," said one guardsman, as he picked through bags of drugs stored in plain sight by the wheel. "Looks like five or six bales just visible right now. Might be more underneath all these bags."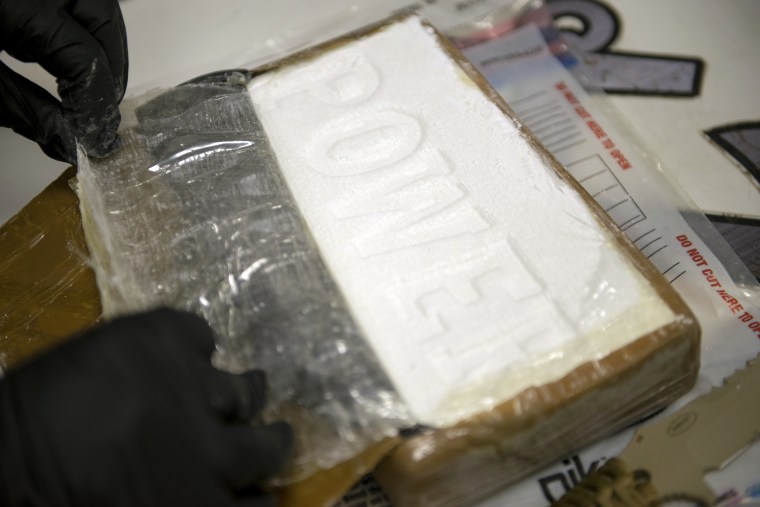 The footage was from a 3,100-pound seizure of cocaine, officials said. It was one of several maritime raids, announced in November, that netted 18,000 pounds of cocaine worth $312 million.