More than 80 percent of middle-class military families expect another federal shutdown in January, according to a survey released Monday to NBC News, and some of those troops — financially depleted from the previous shutdown — are tapping food-sharing programs to help feed their children.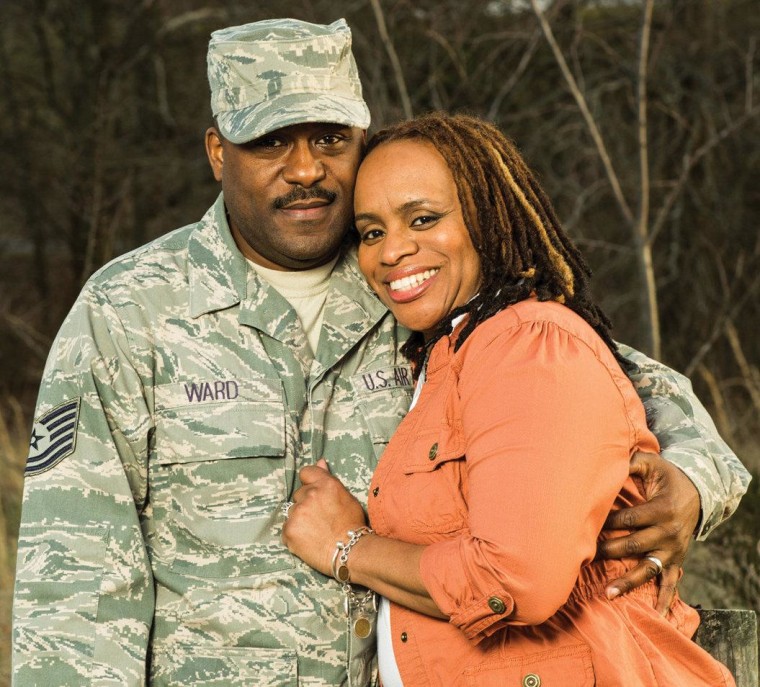 "They are fatigued. They have been in harm's way for a long time. And their spouses and families have had to carry the burden enormously," said Scott Spiker, chief operating officer of First Command Financial Services, Inc., based in Fort Worth, Texas, whose company has polled the military-family community since 2008.
"The sense is: If the government is not going to take care of me, I'd better figure out how I'm going to take care of myself," Spiker said. "When that uncertainly keeps bouncing through, when it's refreshed, your agony is brought to a deep level quickly. It's not just an irritation."
The group's latest survey found that 81 percent of "middle-class military families" — which includes senior, non-commissioned officers plus any troops whose pay grade gives them a household income of at least $50,000 — are "not confident" Congress will avert a January shutdown. (The company's index includes 530 respondents aged 25 to 70 and has a margin of error of plus or minus 4.3 percent).
Collectively, the military community is "nervous" about further wage disruptions, as occurred during the October shutdown, Spiker said. That anxiety is fueling "a variety of frugal behaviors": the sharing and stockpiling of food, the slashing of home spending, and cuts in both 2013 holiday travel and gift giving.
At the Washington, D.C.-area home of Alicia Hinds Ward — who has a husband in the Air National Guard, a 21-year-old son employed by the National Archives and Records Administration who was temporarily furloughed, and two younger sons — the family has trimmed 25 percent from its budget.  
Now out: cable TV movie channels, restaurant meals, and holiday-gift purchases. What's in: cheaper cell-phone service, making their own holiday gifts, and a return to home for her son so that he would not have to pay rent. They also keep about three weeks of canned goods on the shelves. 
"All little changes, yes, but designed to know exactly what our expenses are and, in the event something happens, we can at least take care of ourselves with the savings we have amassed," said Hinds Ward. "As military families, we're trained not to panic, to square up our shoulders and soldier on.
"We're not looking for handouts or for any person to take care of us. We just want that assurance from our government that we're going to receive the wages we've earned. It's not too much to ask. We give our all to this country. And yes, it's absolutely a slap in the face imposed on us by our elected officials," said Hinds Ward, who was named the 2013 Armed Forces Insurance Military Spouse of the Year, in part for aiding folks in need.
Read more: Washington shutdown undermines small business confidence
Her work includes acting as coordinator of a food-sharing network at Joint Base Andrews in Maryland. Through the Self Help and Resource Empowerment (SHARE) program, participants can spend $20 for a $47 bag of groceries. Last month, the packages each contained chicken, organic turkey burgers, ham, potatoes, onions, green peppers, limes, bananas, lentils and eggs.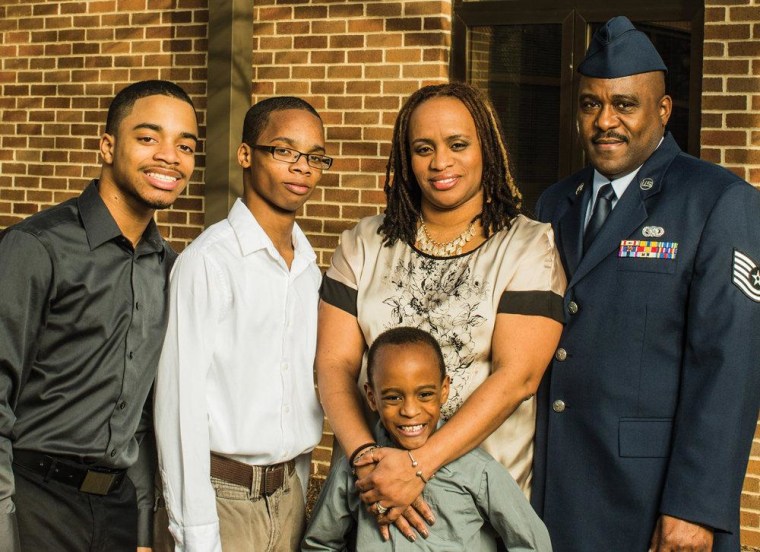 "Many of our families no longer live on installations and grow their own food. Many also belong to food co-ops," Hinds Ward said. "And I can't tell you how many Facebook sites exist for people that no longer have a need for certain foods, like they've grown too many tomatoes and ask if anybody wants some. We share. We share quite a bit. We take care of each other."
Many military families contain one spouse who wears a branch uniform and one who works as a federal civilian employee. And while all eventually got their salaries amid or after the October shutdown, lump-sum back wages were generally larger then their usual paychecks and, thus, were taxed more heavily, Hinds Ward said. For example, someone with a typical, monthly take-home pay of $3,800 very likely pocketed only about $2,800, she added.
Given that military members are employed by the Department of Defense — an agency with an annual budget of more than a half trillion dollars are these repeated kitchen-table sacrifices eventually going to devolve into a disincentive to join the military? Or has that already taken root?
At First Command Financial Services, whose target market is the military-family community, CEO Spiker has dubbed the sequestration cuts: "A doomsday loop."
"The first thing I'd expect to see hit is retention," Spiker said. "The first guys to check out [of the military] are the guys who have alternatives [in jobs]. So a lot of times, you're losing your best. I'm expecting retention to drop ahead of recruiting. And I'm a former Navy recruiter so I have some sense of that.
"What I see is the folks in those ranks are starting to becoming very skeptical about whether they can have a full career. When your non-commissioned officers and officers start staying, 'I don't know if this is what I signed up for,' it eventually harms the moral and well-being or all parties."
Bill Briggs is a contributing writer for NBC News. Reach him on Twitter or send him an email. 
Related: