Wells Fargo & Co. is cooperating with an inquiry by California officials into fake accounts opened in customers' names without their authorization, the banking giant said Wednesday.
The Los Angeles Times published a search warrant served Oct. 5 by state Attorney General Kamala Harris' office as part of a criminal investigation into whether the bank committed false impersonation and identity theft.
Mark Folk, a spokesman for Well Fargo, said Wednesday that the search warrant was "more akin to a request for information as opposed to a traditional search." He said the bank was cooperating with the inquiry — which it didn't characterize as a criminal investigation — but would have no further comment.
Likewise, "we can't comment on an ongoing investigation," Kristin Ford, a spokeswoman for the attorney general's office, told The Associated Press.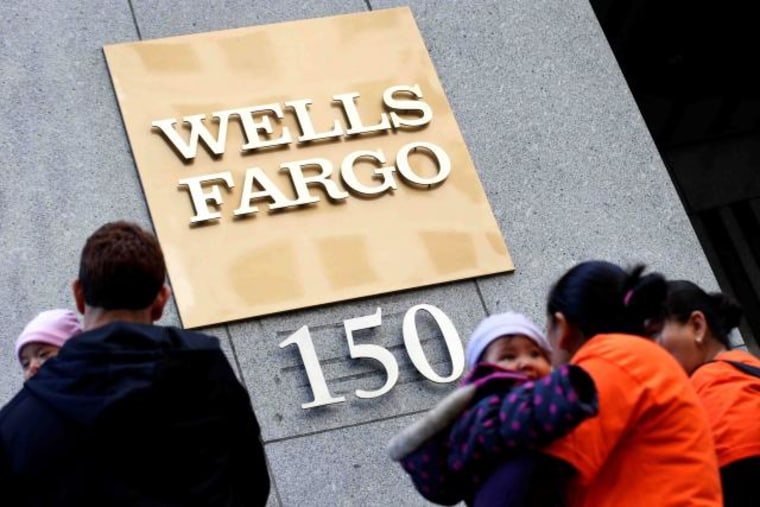 Wells Fargo Chief Executive John Stumpf abruptly retired last week after the company was hit with state and federal fines totaling a record $185 million for opening as many as 2 million fee-generating accounts without customers' authorization to meet sales goals.
The bank also fired about 5,300 employees in connection with the scandal, according to the Los Angeles City Attorney's office.
The AP reported Wednesday that a 14-page affidavit seeking the search warrant alleged that "there is probable cause to believe that employees of Wells Fargo Bank unlawfully accessed the bank's computer system to obtain the PII (personal identity information) of customers."
"The bank's employees then used the unlawfully obtained customers' PII to commit false impersonation and identity theft by opening unauthorized accounts, credit cards and various other products that resulted in the accumulation of fees and charges for Wells Fargo," according to the affidavit.
U.S. attorney's offices in San Francisco, New York and Charlotte, N.C., have separately issued subpoenas seeking communications and documents in the scandal.