A 20-year-old West Point cadet who had been missing for four days was found dead Tuesday evening on the campus, school officials announced.
Kade Kurita, of Gardena, California, was reported missing Saturday when he didn't show up for a military skills competition. School officials, along with local, state, federal, and military authorities, conducted an extensive search for Kurita, covering over 6,000 acres. He was last seen Friday.
Download the NBC News app for breaking news and politics
At the time the academy announced that Kurita was missing, it said that an M4 rifle was also unaccounted for, but that the cadet was not believed to have any magazines or ammunition.
West Point also said at the time that there was "no indication" he posed a threat to the public, but added that he could pose a danger to himself.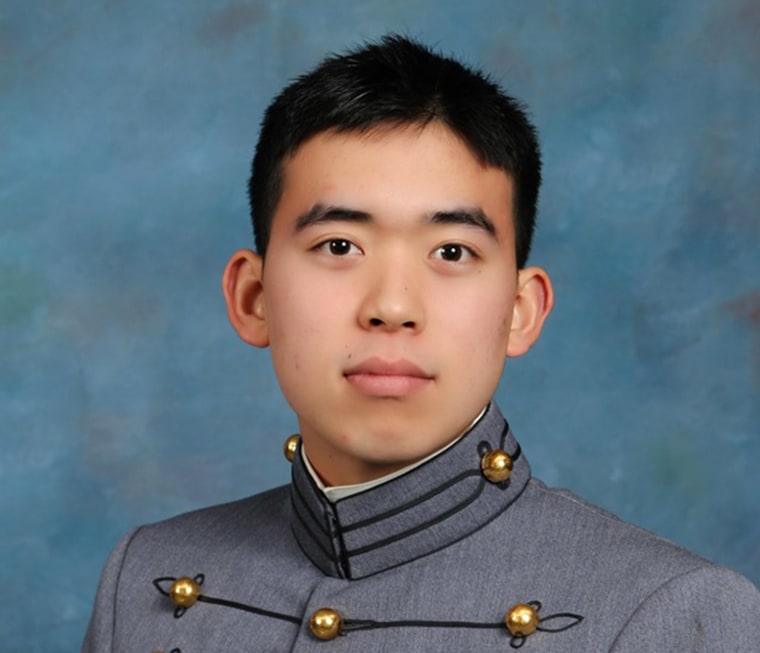 Approximately 130 soldiers looked for Kurita during the four-day mission, and New York State Police dive teams used sonar to search nearby lakes and ponds as well as the Hudson River, the school said.
Before discovering Kurita's remains, West Point announced Tuesday it was refocusing its search to the campus' vicinity because Kurita had no cellphone or financial activity since he had been reported missing.
Officials did not announce Kurita's cause of death or what happened to the M4 rifle.