Less than a month after a motorist went on a deadly rampage in West Texas, authorities say another armed driver could be stalking the same region.
A man was killed late Thursday and another was injured Tuesday in a series of roadside attacks this week that appear to have one thing in common - a shooter in a white pickup truck, said Mike Griffis, the sheriff of Ector County, Texas.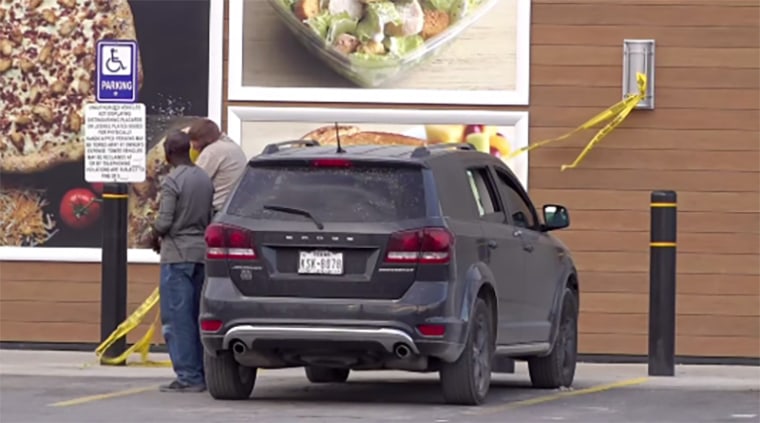 "This is happening in our home town again," he told reporters Friday. "My guys are mad that somebody's doing this. They're determined to get this guy."
The latest attack happened about 10:42 p.m. Thursday on the business portion of Interstate 20, Griffis said. The victim, who was not identified, was found dead at the scene, he said.
"The individuals last night were broke down at the side of the road and were needing help," the sheriff said. "This individual apparently pulled up there and offered to help, but it turned bad."
On Tuesday afternoon, another man was shot in the abdomen after he stopped at the side of Interstate 20 near a convenience store, Griffis said. He was treated at a hospital and released.
Interstate 20 runs between Odessa and Midland and was also used by a suspect in a gold Honda on Aug. 31. Authorities said he used an "AR-style" rifle to kill seven and injure 22. He was fatally shot by police.
Griffis said it's still not certain that one suspect is responsible for the latest attacks, and he said this isn't an active-shooter scenario.
"I cannot confirm or deny these are all related," he said. "All of them [the shootings] have been white pickups. How many white pickups are here in West Texas?"
The truck authorities are looking for could be a crew (four-door) or extended (two-door with a backseat) model, he said. Shooter descriptions have ranged from "a tall white male with hair" to a "tall Hispanic male, bald," Griffis said.
He didn't address whether or not there were any racial or ethnic similarities among the victims.
Two other attacks in which victims' cars were "shot at" Tuesday could be tied to the case, Griffis said. No injuries resulted.
So far the shootings have involved handguns of different calibers, the sheriff said. "It appears he is staying in his vehicle," he said.
The Texas Ranger Division was assisting with the investigation, Griffis said. He urged motorists in West Texas to be on alert and report any suspects to authorities.