There isn't a day that goes by that former police officer Stephen Mader doesn't play back the killing of Ronald J. Williams in his head.
He can still hear Williams pleading for Mader to kill him, to end his life with a bullet. He can still see the pain in his face, his sunken body language and the empty gun dangling at his side.
But for all the replaying of that day last year, when Williams finally got his wish to die by cop, it's what Mader didn't do that has caused the most second-guessing.
"I loved being a police officer. And for them to say because of this incident you're not going to continue here was heartbreaking," said Mader, who was fired from the Weirton, West Virginia police department last June. "It had me questioning myself, should I be an officer."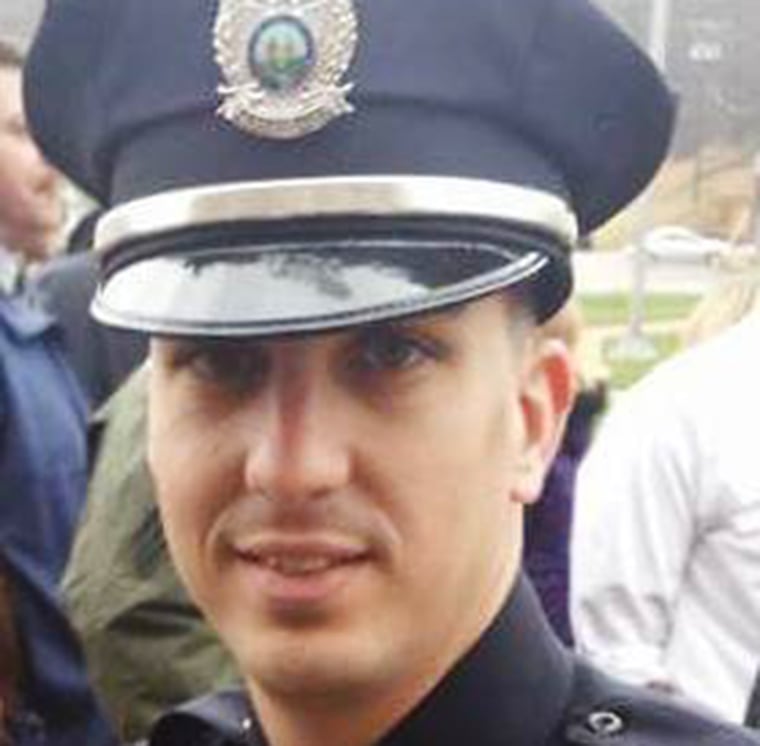 Mader says he was let go by the Weirton Police Department for not shooting the emotionally disturbed Williams during a domestic disturbance call on May 6, 2016. The incident began when a female caller said Williams was threatening to hurt himself. Another officer ended up fatally shooting Williams, 21, just minutes later and within seconds of arriving at the scene. On Wednesday, Mader filed a lawsuit against the city of Weirton claiming that he was wrongfully terminated, that his constitutional rights were violated and that the city thereafter "engaged in a pattern of retaliation designed to destroy Mr. Mader's reputation."
The suit was filed on Mader's behalf by the ACLU of West Virginia and attorney Timothy P. O'Brien.
"The City of Weirton's decision to fire officer Mader because he chose not to shoot and kill a fellow citizen, when he believed that he should not use such force, not only violates the Constitution, common sense and public policy, but incredibly punishes restraint," O'Brien said. "When given the tragic, and, far too frequent unnecessary use of deadly force, such restraint should be praised not penalized. To tell a police officer, when in doubt either shoot to kill, or get fired, is a choice that no police officer should ever have to make and is a message that is wrong and should never be sent."
After being fired, Mader gave interviews with local media and alleges the city almost immediately sought to punish him through a campaign of press conferences, misinformation and untrue allegations including falsehoods about his performance during his 10 months on the job when the incident took place.
Weirton City Manager Travis Blosser on Tuesday said the city hadn't seen a copy of the lawsuit or been made aware of any allegations made in it.
"From the city's aspect it's really premature for us to comment and when we do get it, it'll be reviewed by legal counsel and the determination will be made from there if we will be making any comments on that particular lawsuit if and when it's filed," Blosser said.
Mader, a Marine Corps veteran who served two tours, one of which was in Afghanistan, said he was overjoyed to begin working as a police officer in the town where he's spent his entire life. He graduated from Weirton High School, went off with the military and returned after being honorably discharged in 2013. In July 2015, he was hired as a probationary police officer.
Less than a year later, while on duty, Mader got the call that would change his life and career trajectory. It was a 911 call from a woman reporting that Williams was armed with a knife and threatening to kill himself. A second call from the woman said that Williams had gone to the car to get a gun, but that it wasn't loaded.
"To tell a police officer, when in doubt either shoot to kill, or get fired, is a choice that no police officer should ever have to make..."
When Mader arrived at the scene, he found Williams was emotionally upset and with his hands behind his back. When he ordered him to show his hands, he was holding a silver handgun. Still, Williams was never angry or aggressive, just despondent.
Mader said all of his training in the military and on the police force, all the studying of lethal force and department policy kicked in. He said he could tell that Williams was more of a threat to himself than anyone else.
As he worked to de-escalate the situation, he said the biggest red flag of all went up when Williams uttered the words that stick with Mader more than a year later: "Just shoot me."
He said it again and again.
"He wasn't screaming, yelling, he wasn't angry. He just seemed distraught. Whenever he told me to shoot him it was as if he was pleading with me," Mader said. "At first, I'm thinking, 'Do I really need to shoot this guy?' But after hearing 'just shoot me' and his demeanor, it was, 'I definitely can't.'"
He said that he was trying to talk Williams into putting the gun down. "Everything was verbal," he said. That's when Mader and Williams both saw the police cruiser driving up the road. And in that moment, when Mader lost his connection with Williams, everything changed.
The officers stepped out of their cruiser. Williams started waving his empty gun around in the air. Then, within seconds, gunfire. Williams fell to the ground with a bullet in his head.
A little more than a week later Mader got word that the department would be conducting an investigation into the shooting. He was placed on administrative leave. Then, weeks later, he was fired. Mader said he never once was interviewed or questioned about what he did, didn't do or why. Since then he hasn't had any contact with anyone from the department. But after his story became national news, officers from across the country and around the globe have sent their well wishes.
"It's been positive," Mader, 26, said. "When they read the story they are just shocked."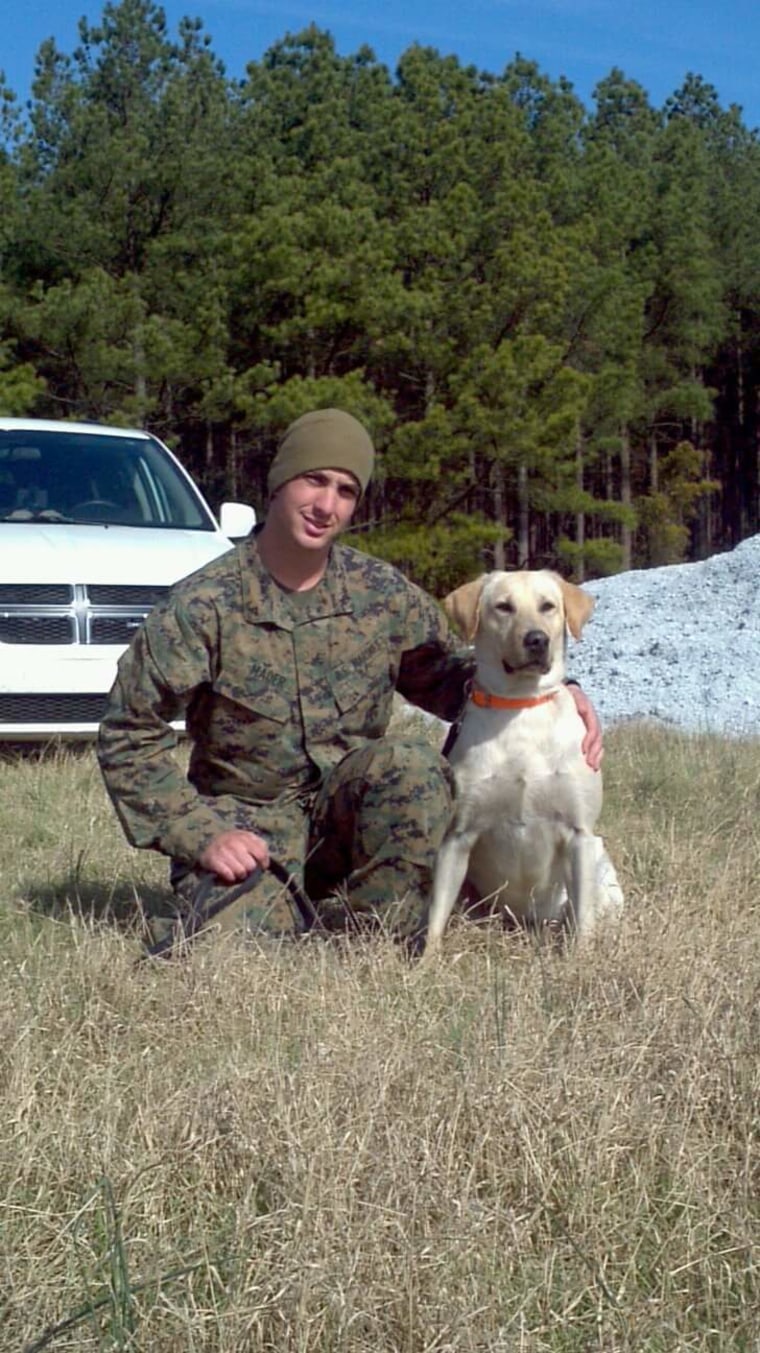 Because of his probationary status at the time of the shooting, the police union declined to get involved in his termination.
"There's the thin blue line, and one of the ironies of this case is that as we've seen across the county how many instances police have used deadly force in circumstances where that force is questioned, but nothing is ever done. In most cases you don't see training or suspension," O'Brien, the lawyer, said. "When you contrast with what Officer Mader did and how he's been treated, and officers who've used deadly force and how they've been treated, it speaks volumes to why we have a problem with deadly force in this country."
Even as his lawsuit is filed he said he hopes to one day work in law enforcement again, though he worries if the case has made him untouchable.
Mader, who has been working with the West Virginia national guard, has a wife and two little boys, ages 2 and 4. And he hopes that one day they understand why daddy didn't shoot.
When asked what if there's anything he'd do differently, his answer was simple.
"I wouldn't change anything. Even after them saying that I failed to eliminate a threat and that it should have been handled differently, I still believe I did the right thing," Mader said. "And a lot of people think I did the right thing, too. I know it's not just me."