The West Virginia federal penitentiary where mobster James "Whitey" Bulger was found beaten to death on Tuesday has suspended visitation "until further notice", according to a notice on the Federal Bureau of Prisons' website.
The agency did not say when the suspension at USP Hazelton will be lifted or if it was in connection to Bulger's murder.
The Boston crime boss, who was a secret informant for the FBI, was choked and beaten to death with a padlock stuffed inside a sock, multiple law enforcement officials told NBC News. He was then wrapped in a blanket and his body placed in his bed to make it look like he was sleeping.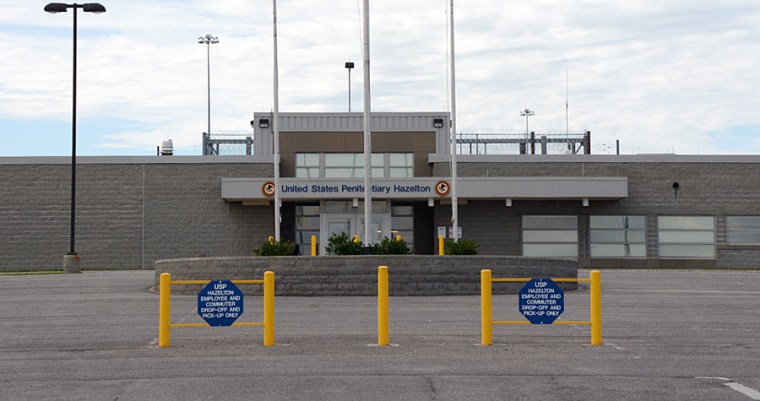 Bulger, 89, was found dead in his cell around 8:20 a.m. ET Tuesday, the morning after he was transferred from the Coleman Federal Correction Complex in Florida to Hazelton, a high-security prison in Bruceton Mill.
He was reportedly moved to Hazelton after receiving multiple infractions at Coleman including masturbating in front of a male staffer in 2015 and threatening a nursing supervisor earlier this year, prison records state.
Federal investigators are eyeing several potential suspects, including reputed New England mafia hitman Fotios "Freddy" Geas, who is serving a life sentence at Hazelton for various crimes including the 2003 assassination of Springfield, Massachusetts mobster Adolfo "Big Al" Bruno.
Bulger's murder is currently being investigated by the U.S. attorney's office in West Virginia and the FBI.