Six bedrooms, four bathrooms, one stalker.
A Westfield, New Jersey, home supposedly afflicted with a "watcher" who sends menacing notes is back on the market — this time at a reduced price.
The homeowners, Derek and Maria Broaddus, say the "watcher" sent his first note to them and their three kids just three days after they closed on the $1.35 million home in 2014.
The Broadduses tried unsuccessfully to sell the home last year after they claim they received a disturbing letter that read in part: "My grandfather watched the house in the 1920s and my father watched in the 1960s. It is now my time."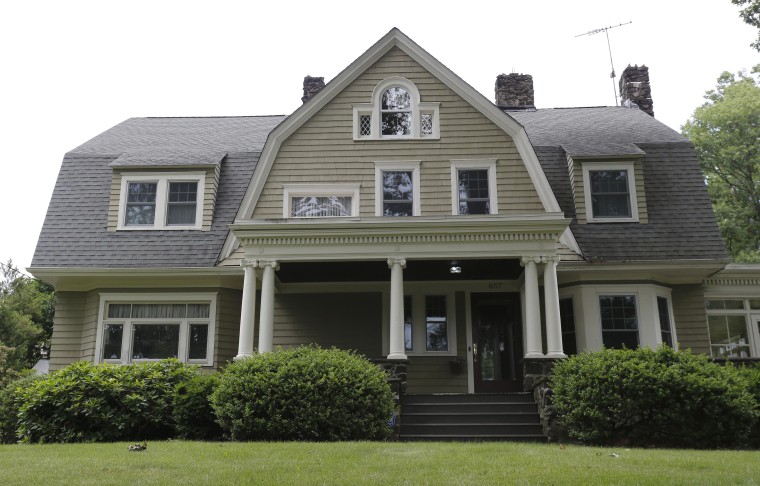 They said a second letter taunted: "Have they found what is in the walls yet? In time they will … I am pleased to know your names now and the name of the young blood you have brought to me."
The house was put up for sale again last week at a reduced price of $1,250,000, according to real estate website Zillow.com. The site said the couple originally tried to sell the home for about $1.5 million.
The listing says the house, located about 25 miles from New York City, is a "stately colonial designed with all the character and charm of the early 1900's."
The Broaddus family never moved into the home due to the letters and have sued the previous owners, claiming they knew but didn't disclose that someone had a "mentally disturbed fixation" on the house.
The former owners, John and Andrea Woods, allege the new owners made up the existence of the threatening letters and have filed to have the suit dismissed, according to NBC New York.
The Westfield Police Department is currently investigating the origin of the letters, David Wayman, a spokesman for the department, told NBC News on Tuesday.