Charles Manson, the cult leader who orchestrated killings that shocked the nation in 1969, died Sunday at 83. The crimes were carried out by his followers, members of the so-called Manson family. Here's where they are now:
Charles Manson — The ringleader of the killer cult died Sunday at 83. Denied parole dozens of times, he had been unrepentant while serving nine life sentences at Corcoran State Prison in California. He would have been 92 before he was due to go in front of the parole board again in 2027. During his time inside, he still appeared to be able to enchant women. In 2015, he and 26-year-old Afton Elaine Burton, also known as "Star," got a marriage license. It expired before they could tie the knot.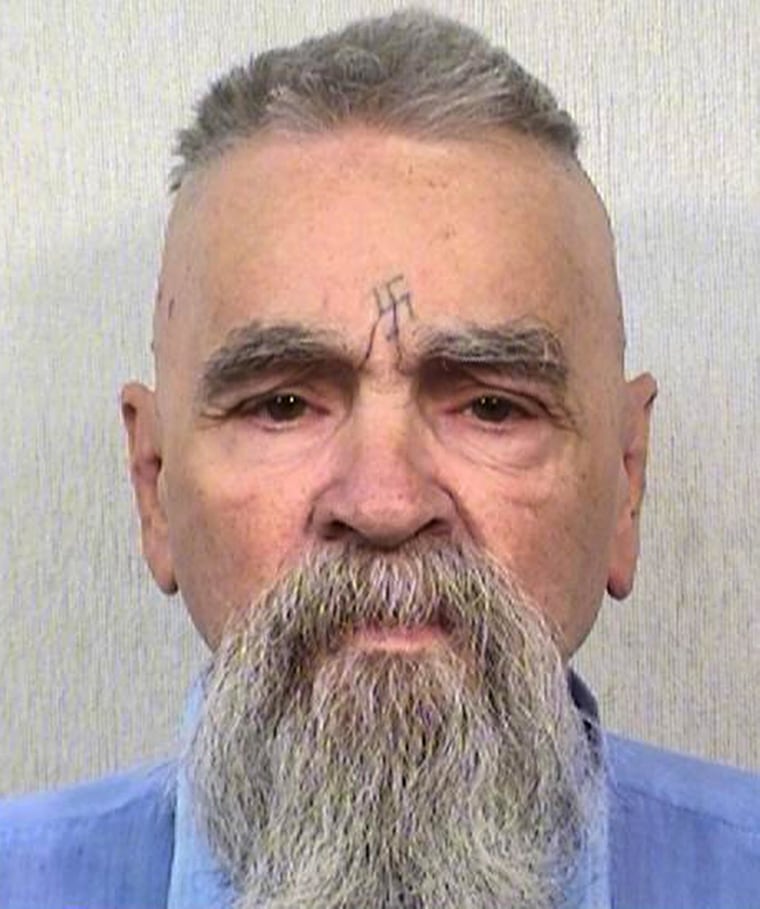 Patricia Krenwinkel — Currently California's longest serving female prisoner, the 69-year-old has been denied parole 13 times. She took part in the murders of the LaBiancas and was part of the crew that broke into the rented home of Sharon Tate. Krenwinkel chased down coffee heiress Abigail Folger and stabbed her so many times cops thought her white nightgown was red. During her time behind bars she has been described as a model prisoner and has expressed remorse for her actions. "What I am today is not what I was at 19," Krenwinkel said in the 2014 documentary "My Life After Manson."
Leslie Van Houten — Like Krenwinkel, Van Houten has also been described as a model prisoner during her time behind bars. She was convicted of helping stab Rosemary LaBianca to death. California Gov. Jerry Brown overturned a parole board recommendation last year that she be released, with the governor saying she still posed an "unreasonable danger to society." This September, the board again granted her parole, starting a 150-day process that will likely culminate in a final decision by Brown, according to The Associated Press.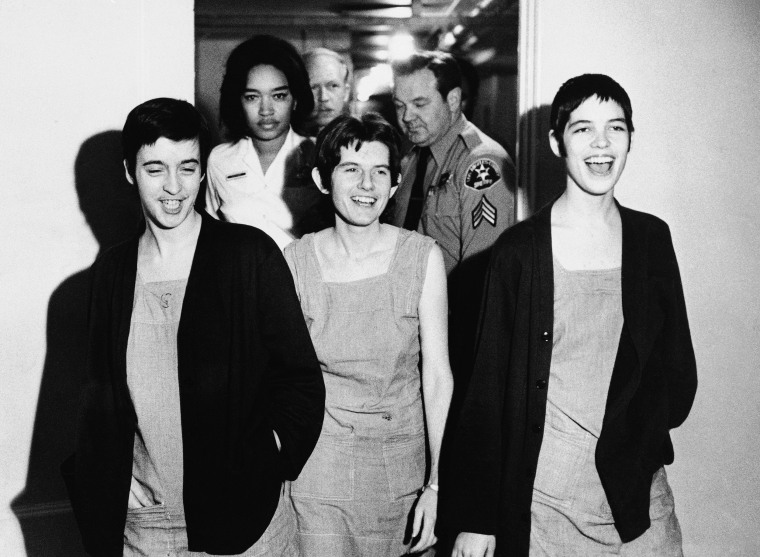 Susan Atkins — She was the third member of the twisted sorority that were "Charlie's Girls," and the first member of the cult to die behind bars in 2009. She was 61. Once known as "Sexy Sadie," she married twice after she was jailed and her second husband represented her at several of her 18 parole board hearings. She was denied an exit every time.
Charles "Tex" Watson — One of Manson's henchmen, Watson is now 71 and has been serving a life sentence. Behind bars, Watson became an ordained minister and fathered four children during conjugal visits. When California ended that perk in 1996 for prisoners serving life sentences, Watson's wife left him for another man.
Bruce Davis — Once considered Manson's "right hand man," Davis is 75 and imprisoned at the California Men's Colony in San Luis Obispo. Like Watson, he became a preacher behind bars.
Lynette "Squeaky" Fromme — She was a member of the cult but was never charged with the murders. In 1975, Fromme was nabbed while trying to assassinate President Gerald Ford. Now 69, she served 34 years in prison before she was paroled in 2009.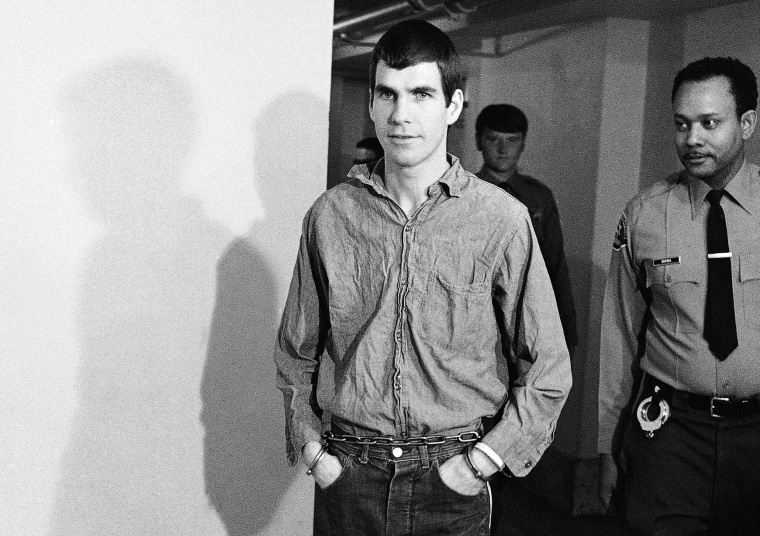 Linda Kasabian — She was the getaway driver when Manson's minions went on their murder spree. Horrified, Kasabian later abandoned her cohorts and was granted immunity after testifying against Manson and his followers. She is 68 and believed to be living quietly in New Hampshire.
Bobby Beausoleil — Nicknamed "Cupid" because of his good looks, Beausoleil, now 70, is serving a life sentence for stabbing to death Gary Hinman, the first of the victims. A California parole board last denied his bid in October last year. He will be eligible for a hearing again in 2019, according to the AP.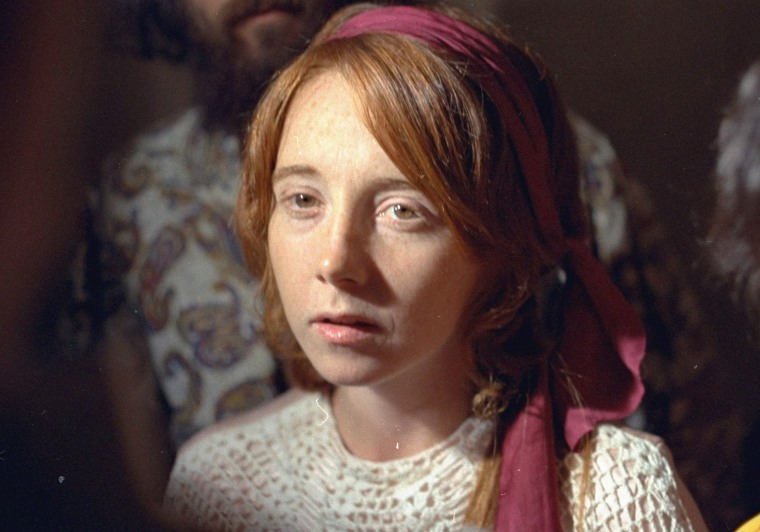 Mary Brunner — She was one the first members of the Manson Family and bore the cult leader a son named Michael Valentine. Although she played no role in the murders, Brunner was busted in 1971 for robbing a gun store as part of a hare-brained scheme to bust Manson out of jail. She was wounded in a shootout with cops and paroled in 1977.
Steve "Clem" Grogan — Manson called Grogan "Scramblehead" because he was so dim. Originally sentenced to death for his role in the murders. Grogan got life instead after a judge deemed him "too stupid and too hopped on drugs" to have orchestrated the slaughter. He was sprung from prison in 1985 — the only convicted Manson family killer to be released. He is 66.
CORRECTION (Nov. 20, 2017, 11:45 a.m.): An earlier version of this article misspelled the last name of one of the Manson family cult members. It is Bobby Beausoleil, not Beausoliel. It also misstated where he is serving a life sentence. It is in a state prison in California, not in Oregon (where he was held from 1994 to 2015).