At age 19, Indira Karimova became a victim of human trafficking after she was married off to her second cousin and brought to the United States.
After their arranged marriage in Kyrgyzstan, Karimova and her husband moved to America before settling in Tyler, Texas, where she alleges she was subjected to years of abuse.
Living in America and unable to speak English, Karimova said she was in hell with no lifeline to escape.
"It was a horrible experience. I was thinking it's like a dream," Karimova said in a phone interview. "I'm going to wake up one day, and I'll be out of this."
NBC News does not typically identify victims of sexual abuse, but Karimova agreed to share her story in the hopes it will help other victims come forward.
The United Nations recognizes 21 million people across the globe, like Karimova, are victims of trafficking as it raises awareness on Sunday for World Day against Trafficking in Persons.
Smith County arrest records show Karimova's now ex-husband was taken into custody three times — once in 2013 and twice in 2014 — for assaulting a family member. Karimova's ex-husband was never convicted of assaulting her. The assault charges were dropped after he pleaded guilty to violating the protective order in 2015, court records show.
Related: Trafficking or Smuggling? Why the Two Crimes Aren't Interchangeable
Although he asked not to be identified, Karimova's ex-husband denied these allegations, saying they are exaggerations and that he was never physically violent with her. He did admit he repeatedly violated a protective order, issued in 2013 on the ground that he had caused bodily injury to a family member.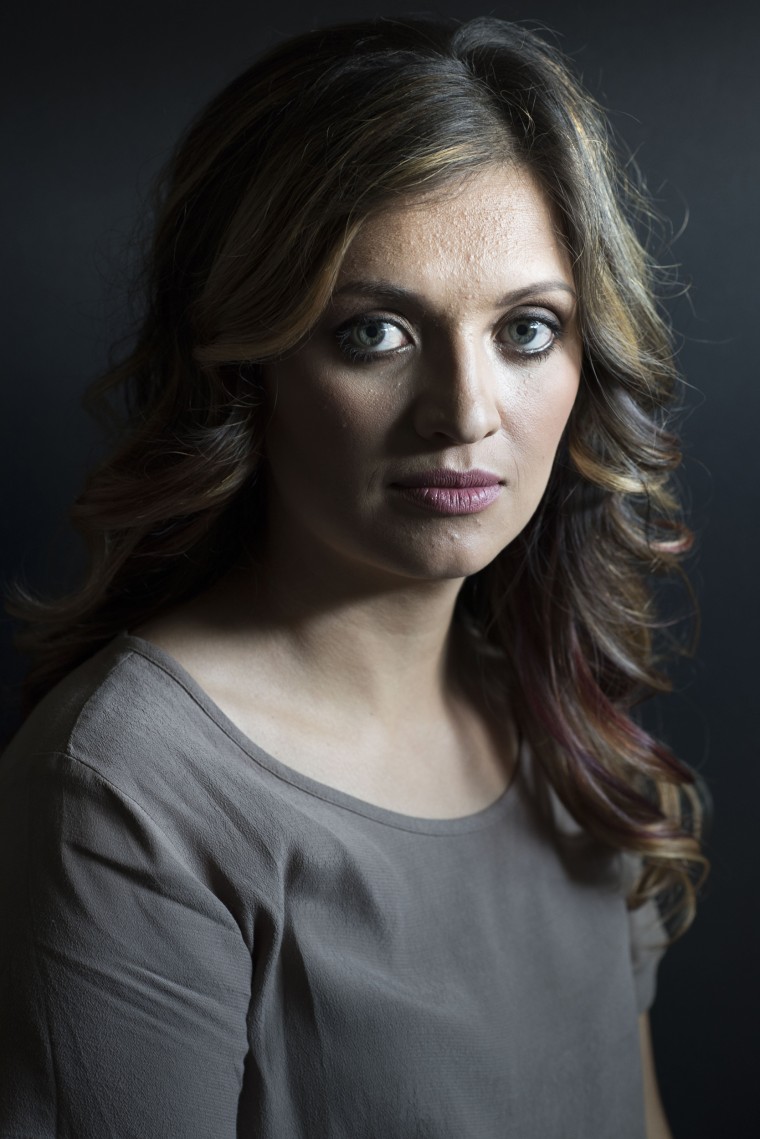 During her marriage, Karimova said she learned to speak English by watching television. After becoming fluent in English through classes, Karimova was able to call the police to get help.
With the help of human trafficking advocates, Karimova and her two daughters are able to begin a new life in America.
Nearly a decade after she initially entered the United States, Karimova was granted a T visa, which is the sole visa specially designated for victims of human trafficking.
For foreign trafficking victims brought into the country, obtaining T visas can mean the difference between building a new life in the United States and falling back into slavery, experts say.
Hundreds of Women Across the United States
Karimova is intensely aware of just how many forms trafficking can take.
"The reason I got [the T visa] is because not only is [trafficking being forced to] sleep with 20 men," she said. "It's forced marriage [like what] brought me here."
Karimova experienced trafficking through an arranged marriage. Others become trapped under insurmountable debts as part of labor trafficking. Some are forced into sex rings as prostitutes.
Trafficking is still rife in the United States. More than 8,800 people were identified as victims of human trafficking in the Western Hemisphere last year, according to the U.S. State Department.
Related: Inside the Philippines Raid That Turned Up Sex-Trade Data
Those numbers only describe people who have been identified as victims, and thousands more are thought to be trafficked across international borders, according to the U.S. State Department.
In May, 21 people were charged after police busted a human trafficking ring that spanned several states, including Texas, California, and Illinois, according to a statement from the U.S. Attorney's Office for the District of Minnesota.
Hundreds of women from Thailand were trafficked into the United States as part of the years-long operation, the statement said, often under the guise of receiving a visa, which inevitably turned out to be a lie.
"It's sad, and it's not only me," Karimova said of other trafficking victims. "A bunch of people go through that every day. People don't usually want to talk about it."
The T Visa
Experts say for foreign victims coming into the United States, the importance of being identified as a victim is crucial.
Sarah Paoletti, director of the University of Pennsylvania Law School's international human rights and immigration clinic, said the long road between rescue and residency hinges on the victim's first interaction with law enforcement.
Related: Flight Attendants Train to Spot Human Trafficking
"If it's a law enforcement bust, [police] can treat them as trafficking victims and connect them to the Department of Justice and services at the Department of Justice," Paoletti said. "Or they treat them as prostitutes, or people who were smuggled [in to the United States], and they can end up being treated as criminals rather than victims."
Paoletti said if a victim is charged as a criminal, they can be the subject of deportation or prosecution.
"Getting an attorney to help at early stage is critical. Anything not done perfectly can come back to haunt you," Paoletti said.
T visas were created in October 2000 with the passing of the Victims of Trafficking and Violence Protection Act, according to U.S. Citizenship and Immigration Services. Each year, 5,000 T Visas are available.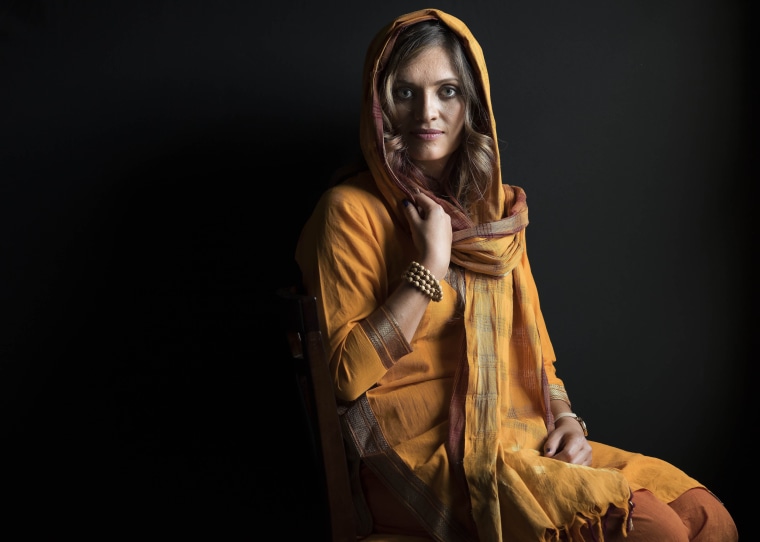 Dottie Laster, executive director of the Heidi Search Center, said the requirements for the T visas are fairly easy to meet, but often without the proper resources, trafficking survivors fall through the cracks.
"Even as late as 2010, there were less than 2,000 that have been granted ever," Laster said.
However, some experts say since the law was passed in 2000, between 7,000 to 9,000 have been granted.
From Rescue to Residency
The process of gaining a T visa is dependent upon a decision by U.S. Citizenship and Immigration Services, according to Paoletti.
After a person is identified through a law enforcement agency, the State Department, a social service or another means such as legal aid, the victim begins the path to their T visa.
To obtain the visa, a person must have been trafficked into the United States, American Samoa, or the Commonwealth of the Northern Mariana Islands, comply with law enforcement requests, and prove they would face danger if they were removed from the United States.
They also have to prove they are admissible to the United States.
An applicant can be inadmissible for various reasons, such as a criminal act, illegal entrance into the country, or document fraud — among other examples. If this is the case, the applicant must file a waiver to continue the process of obtaining a T visa.
USCIS requires four items for a T visa application: an I-914 Form, which is the formal visa application, three passport-sized photos, a personal statement describing how the applicant was trafficked, and any supporting evidence or documents the applicant can provide.
Paoletti said depending on the methodology of the trafficking, the Department of Justice might ask the victim be a witness in the prosecution of an alleged trafficker. In other cases, the victim or the person who represents them might get in touch with law enforcement in order to prove they survived trafficking, Paoletti said.
Even if a law enforcement agency declines to get involved with a case, making contact can suffice as proven cooperation, Paoletti and Laster said. Paoletti added that sometimes a psychological evaluation is performed.
The completed packet is then submitted to USCIS.
There are no meetings with officials, and no court hearings, according to Paoletti. The decision comes down to the USCIS and the paperwork submitted to the agency, she said. The victim will only need to appear in court if law enforcement has asked them to participate as a witness in prosecution against a trafficker.
If approved by USCIS, the T visa, which lasts for two years before the naturalization process begins, will be granted.
The process can be overwhelming, especially for victims trying to recover from the trauma they've suffered while simultaneously adjusting to life in America.
Finding Freedom in the United States
Soon after the protective order was issued against Karimova's husband, she and her children spent the next five months living with Laster, who would go on to advocate for Karimova's T visa.
Related: China Named One of the Worst Countries for Trafficking
Karimova, who is now 30, is also working with Laster to get her green card.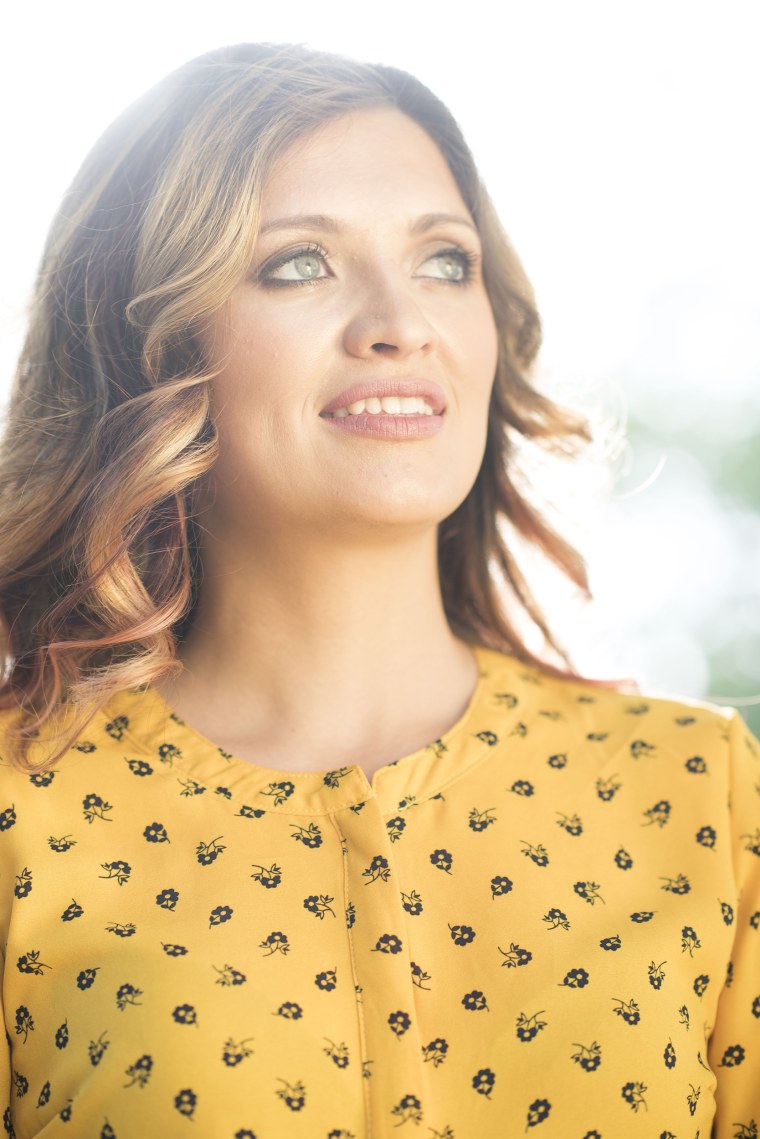 Karimova still lives in Tyler with her daughters, and attributes her success to the support she's been given by her church, Green Acres Baptist, her faith and Laster.
After Laster helped her obtain her T visa, Karimova graduated magna cum laude from Tyler Junior College and is now attending the University of Texas at Tyler where she is studying accounting.
She hopes to go on to study law and help other women like herself re-build their lives.
"I want to help those ladies and tell them that they can do it. They live in this wonderful amazing country where every individual is protected," Karimova said.