Sure, the first official visit to the U.S. by a Canadian prime minister in 19 years is an opportunity for the countries to deepen their close relationship.
But Justin Trudeau's sex appeal also attracted attention — and headlines — before he arrived in Washington, D.C., on Wednesday night.
Bloomberg cited his "boyish charm and pedigree" and Politico quoted a senior Obama administration official who called Trudeau "dreamy."
Trudeau, 44, is married to a former model and is considered a progressive warrior in Canada, where his father Pierre served as prime minister for most of the period from 1968 until 1984.
His popularity is not unlike that of Obama during his first term. In fact, Obama joked about it during their November meeting in the Philippines at APEC, a gathering which promotes free trade throughout the Asia-Pacific region.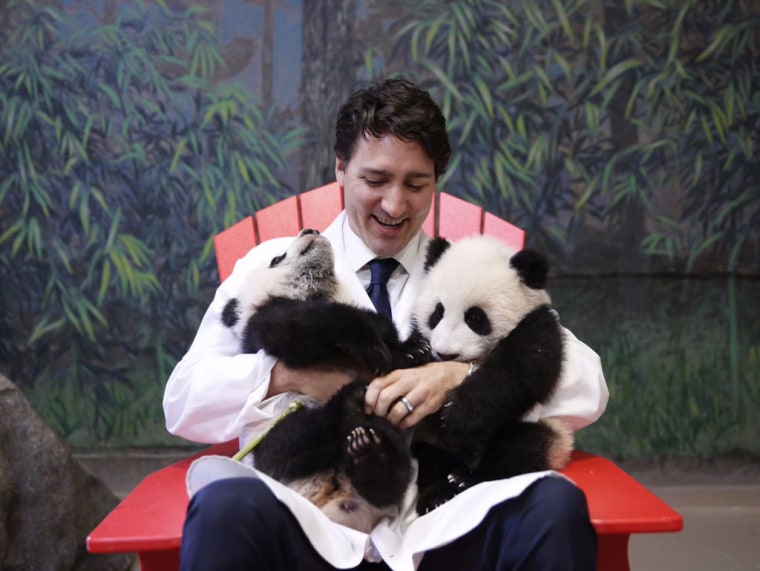 "I know Canadians are incredibly inspired by your message of hope and change," Obama said. "I just want to point out that I had no grey hair when I was in your shoes seven years ago. And so if you don't want to grey like me, you need to start dying it soon."
"So young and yet so cynical," Trudeau responded as he and the president laughed.
During a recent White House call to preview the visit, reporters were told "there is a developing special relationship" between the men.
Here are a few things to watch for on this visit, which will feature a state dinner on Thursday night.
REFUGEES
Canada has a very liberal policy compared to the U.S.
It has accepted 25,000 Syrian refugees just in the past four months as GOP presidential candidate Donald Trump has talked about a ban on Muslims coming to America. There's even a website and hashtag devoted to the issue: #WelcomeRefugees
TRADE
America is Canada's number one trade partner with some 75 percent of Canada's exports going to the U.S. — $1.3 trillion annually.
Canada is a part of the sweeping, multinational Trans Pacific Partnership trade deal and it's currently going through the legislative process in that country.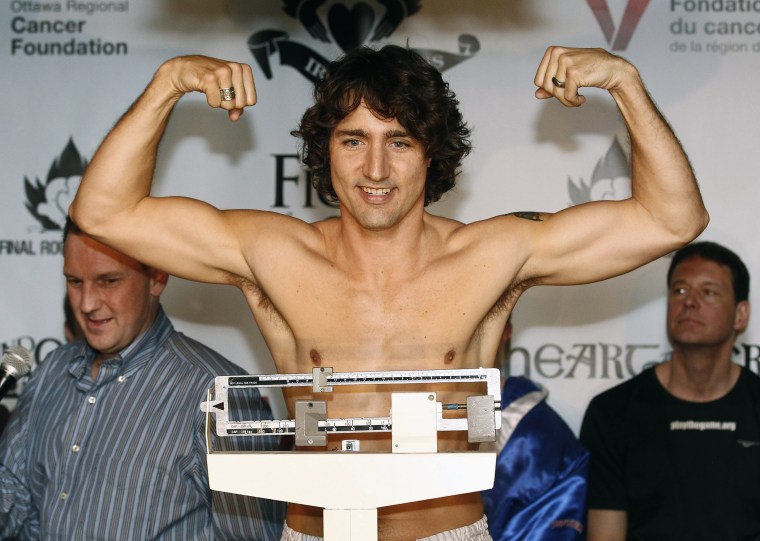 There are other trade issues as well such as country of origin labeling for such products as beef and pork, issues dealing with soft wood lumber and the need for both countries to craft and pass pre-clearance legislation to better allow the products to be traded.
ISIS
The Obama administration maintains that Canada has and will play an important role in the fight against ISIS. The White House highlights a Feb. 8 announcement that Canada will triple its training mission in Iraq.
But that same day, Canada also announced it will no longer conduct airstrikes against ISIS in Iraq and Syria.
"It is important to understand that while airstrike operations can be very useful to achieve short-term military and territorial gains, they do not on their own achieve long-term stability for local communities," Trudeau said during an announcement in Ottawa last month.
He added: "Canadians learned this lesson first-hand during a very difficult decade in Afghanistan, where our forces became expert military trainers renowned around the world."