To many who lived, made art and partied at the Oakland warehouse known as the Ghost Ship, the building was a temple, a labyrinth of makeshift studios and apartments that fueled round-the-clock creativity in a city where artists felt squeezed by rising rents.
But the jury-rig spirit that made the place thrilling — scavenged music instruments and car parts, exotic lighting, ornate rugs and tapestries — also made it frightening, according to people who spent time in the building.
Related: Oakland Warehouse Fire: 'Ghost Ship' Sailed Through Regulators' Fingers for Years
The warehouse was chockablock with raw wooden fixtures, outfitted with improvised electrical and heating systems and featured a shaky staircase made of shipping pallets, they said.
The warren-like layout was difficult to navigate — and to find an exit from.
On Friday, the 10,000-square-foot warehouse went up in a blaze that killed at least three dozen people, many of whom were attending a party and concert on the second floor hosted by a collective called Satya Yuga.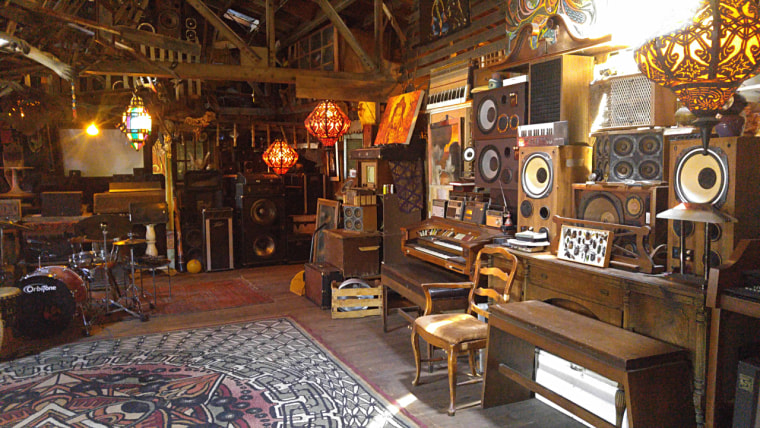 The gathering, and the many others that preceded it, were indicative of what the Ghost Ship had grown into — a home to artists who "can't pay your rent because your dream is bigger than your pocketbook," Derick Ion Almena, the manager of the warehouse, said Tuesday on TODAY.
Almena, 47, defended how the property was used amid concerns that potential safety pitfalls were ignored while he profited as the manager.
"This is profit? The loss of mass life? I'm a father. I lay my three children down there every night," a visibly emotional Almena said, calling himself the "father of this space."
"It was a strange place. It was beautiful. There were all these Balinese beds and all kinds of crazy wooden sculptures, and the whole downstairs was a whole maze to get through."
"We created something together. This stopped being me. This stopped being about me three years ago," he said.
Pete Veilleux, a local landscaper, was immediately drawn to the three-year-old collective's welcoming and supportive atmosphere. But when he was invited to move in, he balked.
"I was too afraid," Veilleux said Monday. "I wouldn't even go to big events there."
He became friends with Satya Yuga's eccentric impressario, Almena, and his wife, Micah Allison. Veilleux said he talked a bit with Almena and Allison about safety concerns there, but "I didn't get a clear idea if they understood that." Veilleux said Almena and Allison lived at the warehouse "partially" but were looking for a permanent home nearby for the entire family.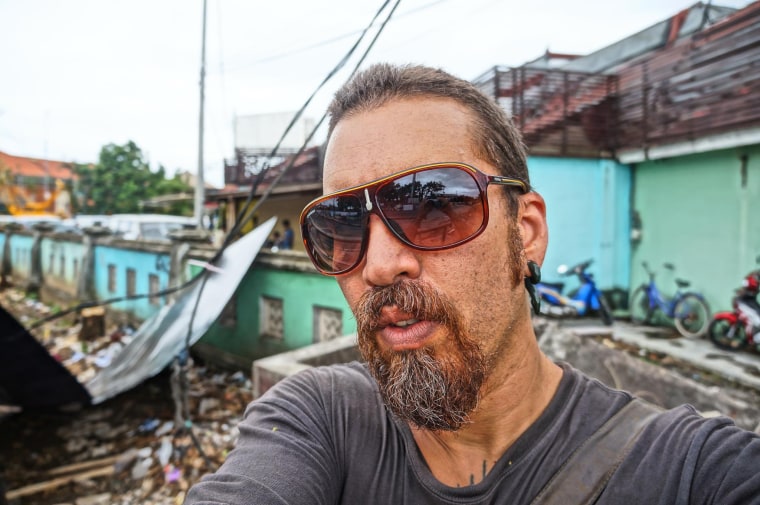 Almena said his family stayed at a hotel on the night of the fire "to get a good night's sleep."
Almena — who is on probation for receiving stolen property — said his heart was broken and offered condolences to the victims.
"I'm only here to say one thing — that I'm incredibly sorry and that everything that I did was to make this a stronger and more beautiful community and to bring people together," Almena said on TODAY.
Related: Oakland 'Ghost Ship' Warehouse Manager Derick Almena Says "Heart is Broken"
"People didn't walk through those doors because it was a horrible place," he added. "People didn't seek us out to perform and express themselves because it was a horrible place."
Almena said the art collective covered the $5,000 a month rent for the warehouse and made repairs to its electrical system without permits after the landlord refused.
Allison told NBC News in a tearful interview that she was "having a terrible time" and expressed condolences to the victims' families.
"It looks nice. It makes for nice pictures. But that place was a deathtrap."
"I just want everyone to know what we have done, we've worked tirelessly for the last three years and we've done everything we possibly could afford to do to make that space better and to try and make it safe," Allison said.
The building's safety concerns, according to some residents and regulars, seemed to get subsumed by the collective's broader mission to celebrate art — often in the form of big parties featuring bands from California's underground electronic music scene.
Related: Oakland Warehouse Party Fire Probe Could Lead to Murder, Manslaughter Charges
"It was a beautiful, amazing, creative space that was our chosen home," said resident Nikki Kelber, who escaped the fire.
Fellow tenant Carmen Brito added: "We were a family."
Bob Mulè, a painter at the collective who escaped with serious burns, described the Ghost Ship as "like a living piece of art. It's always in flux, always something being built and changed and rearranged."
Pre-fire photos show the warehouse's nooks, lavishly decorated in what appears to be Asian and Middle Eastern aesthetics, with an outdoor space that resembled an antiques bazaar.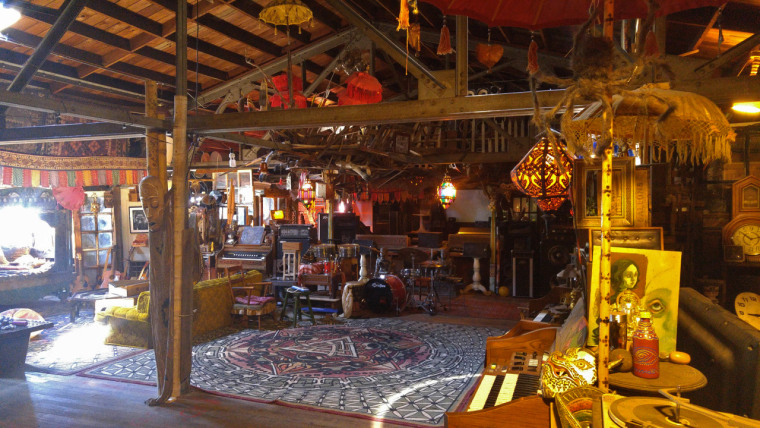 That activity also drew complaints. Local authorities said the warehouse was not zoned for residential use and at the time of the fire was under investigation for allegations of blight and "unpermitted interior construction."
City records show a long history of complaints, with officials taking months to resolve them.
The building's owner, Chor Ng, has said via a family statement: "We are also trying to figure out what's going on like everybody else. We're sorry to hear about the tragedy. Our condolences go out to family and friends."
Members of other warehouse-based art collectives said the Ghost Ship stood out in a community where most living quarters had amenities that could be considered normal for urban residences, and are safe and well-managed.
"Many of the people that live in these spaces are concerned about a crackdown from the city because of this one incident," said Darin Marshall, who lives in a warehouse nearby.
Jewelry maker Shelley Mack said she rented one of several RVs on the ground level, joining about 15 other residents in the building.
But she moved out after a few months, in February 2015, after clashing with Almena — and complaining to authorities — about dangerous and unsanitary conditions.
Almena, in turn, filed a restraining order against Mack, claiming she tried to illegally squat in the building and had falsely accused him of crimes.
"It was just too sketchy."
Mack acknowledged that some very talented artists lived and worked at the Ghost Ship.
"It's that we lived there in uninhabitable conditions," Mack told reporters Monday near the fire scene. "It looks nice. It makes for nice pictures. But that place was a deathtrap."
Danielle Boudreaux, who described herself as a former friend of Almena's, said she broke with him more than a year ago over her concerns about the well-being of his children in a place where they were surrounded by drugs and filth.
"He is completely polarizing," she said of Almena. "He makes you feel like you're the most important person in the world and you're part of something so wonderful and amazing. And you do create these really special moments with people. And he facilitated a lot of that; I'm not denying that. But there was another side of Derek that was very, very dark."
Russell Megowan, a former tenant, said he moved out of the Ghost Ship after two months because "it was just too sketchy."
"It was a strange place," he added. "It was beautiful. There were all these Balinese beds and all kinds of crazy wooden sculptures, and the whole downstairs was a whole maze to get through. The big problem there is that it was full of these wooden objects and no sprinklers — nothing. Pretty much one lone cigarette would've put the place up."