Family and friends of a civil rights advocate found dead in a Texas jail have launched a campaign questioning the authorities' ruling of a suicide.
Sandra Bland was arrested after allegedly becoming combative during a routine traffic stop on Friday. She was found dead in her cell on Monday morning.
The Waller County Sheriff's Office said the 28-year-old died "from what appears to be self-inflicted asphyxiation," calling it a "tragic incident."
However, those who knew Bland don't believe she would have taken her own life. She had recently moved to the area, about 50 miles nortwest of Houston, and was due to start a new job Wednesday as a college outreach officer at her alma mater, Prairie View A&M University.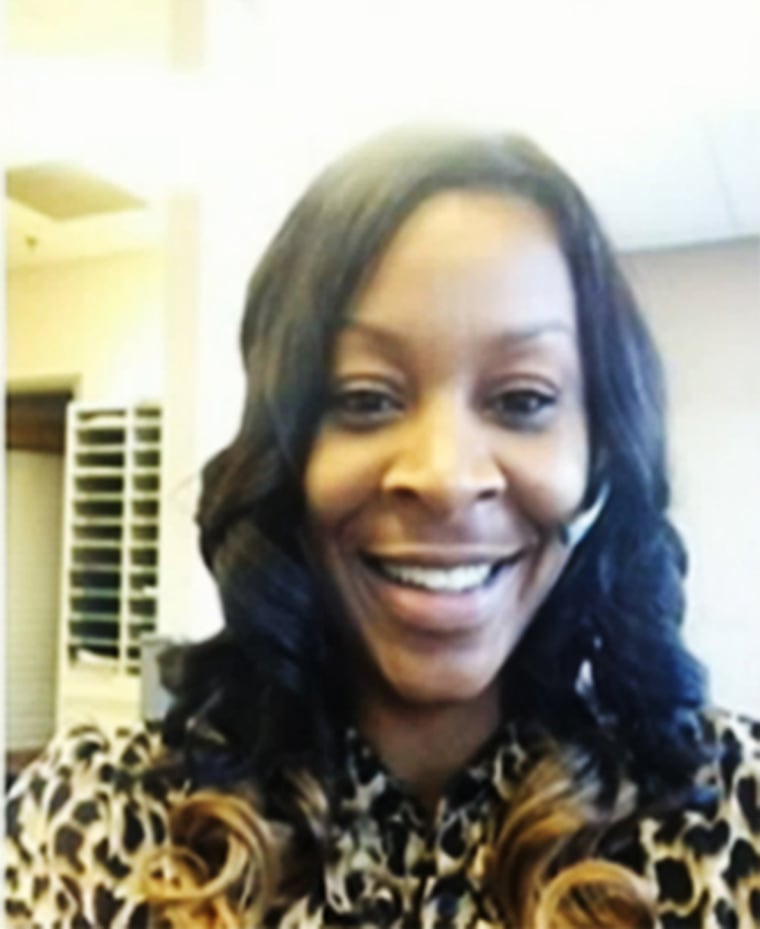 Waller County District Attorney Elton Mathis also questioned the circumstances surrounding Bland's death.
"I will admit it is strange someone who had everything going for her would have taken her own life," he told NBC station KPRC in Houston. "That's why it's very important a thorough investigation is done and that we get a good picture of what Ms. Bland was going through the last four or five days of her life."
"If there was something nefarious, or if there was some foul play involved, we'll get to the bottom of that," Mathis added.
Posts featuring the hashtags, #JusticeForSandy and #WhatHappenedToSandyBland appeared on Facebook and Twitter on Thursday, and friends of Bland told KPRC they were planning a rally at noon Friday at the Waller County Sh​eriff's Office. An online petition has been launched calling for the Department of Justice to take over the case.
Bland, who graduated from Prairie View A&M but recently lived in Chicago, filled her Facebook page with videos in which she made observations about race in America under the title "Sandy Speaks."
"Being a black person in America is very, very hard," she said in a recent post. "Show me in American history where all lives matter."
"Family and friends have no doubt that foul play was involved," one family friend wrote in an email to NBC Chicago. "She was a very outspoken individual, who loved life, went to church and loved her family."
An autopsy performed Tuesday revealed that Bland's death "has been classified as a suicide, with the cause of death (listed as) hanging," Tricia Bentley, a spokeswoman for the Harris County Institute of Forensic Sciences in Houston, told the Chicago Tribune.
Court records from Friday show Bland was arrested for assault on a public servant, a third-degree felony. She had a court appearance Saturday, where her bond was set at $5,000.
"We're required to check them every hour, 24/7," Sheriff R. Glenn Smith told NBC Chicago. "[On Monday] she was given breakfast and spoken to, at about 7 in the morning. At 8, she spoke to a supervisor on the intercom about making a phone call."
"One of the female jailers went to the door to see if she wanted to go to the rec yard," he said. "She hollered for help, they started CPR. And unfortunately, couldn't revive her."
In a statement posted to Facebook on Tuesday, family members thanked parishioners at DuPage AME Church in suburban Chicago for their support.
An earlier sheriff's office statement said "any loss of life is a tragic incident," adding that an investigation was being conducted by outside agencies, including the Texas Rangers.