A team of New York electricity-transmission workers and a pair of drone operators arrived in San Juan Friday to help the reeling government of Puerto Rico begin to measure the damage to the U.S. territory's power grid.
The entire island remained without electricity into the weekend, days after Hurricane Maria thrashed its fragile and neglected network of plants, lines and poles.
The Puerto Rico Electric Power Authority, known as PREPA, is unable to complete the task of restoring power on its own: It is bankrupt, just like the Puerto Rican government. The utility would not begin regular operations until Monday to "avoid jeopardizing the safety of its employees," according to its executive director, Ricardo Ramos.
Related: Puerto Rico's Failing Guajataca Dam Endangers Thousands
In addition, when Maria hit, PREPA was in the midst of restoring power to the last of 1 million households that went black during Hurricane Irma only weeks earlier.
This time, there's no telling how long the power outages will last.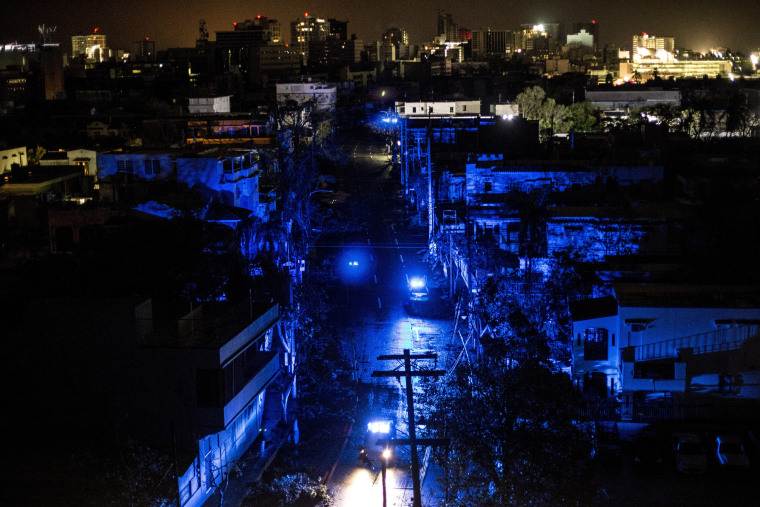 "One word we are pushing is that folks need to be patient," said Mike Hyland, senior vice president of engineering services for the American Public Power Association, which is helping to dispatch emergency utility crews to Puerto Rico. "The storm just passed, and it's a complex theater where a lot of lifesaving stuff needs to happen before we get in."
Patience is running out, however, as many Puerto Ricans are living by candles and flashlight, and those with generators ─ including hospitals ─ will soon start to run out of fuel.
Related: Puerto Ricans Venture Out to Face Hurricane Maria's Devastation
This weekend, Hyland said, damage-assessment teams will survey the island from helicopters and through drone footage. Only then will officials begin to grasp the scope of work required to bring back electricity to the island of 3.4 million people.
The crews arrived on a donated JetBlue flight and included engineers, planners and technical supervisors from the New York Power Authority. New York Gov. Andrew Cuomo commissioned the flight and joined Puerto Rico Gov. Ricardo Rosselló in surveying the destruction.
"The devastation of the island is really breathtaking," Cuomo said after returning to New York Friday night. "There are parts of the island that had as much as seven to eight feet of water in homes."
"The entire power system on the island is down. The only systems that are operating are operating by generator," he said.
Once the damage assessment is done, PREPA, along with the Federal Emergency Management Agency, the U.S Department of Energy and the APPA, can send workers and equipment to the island to help.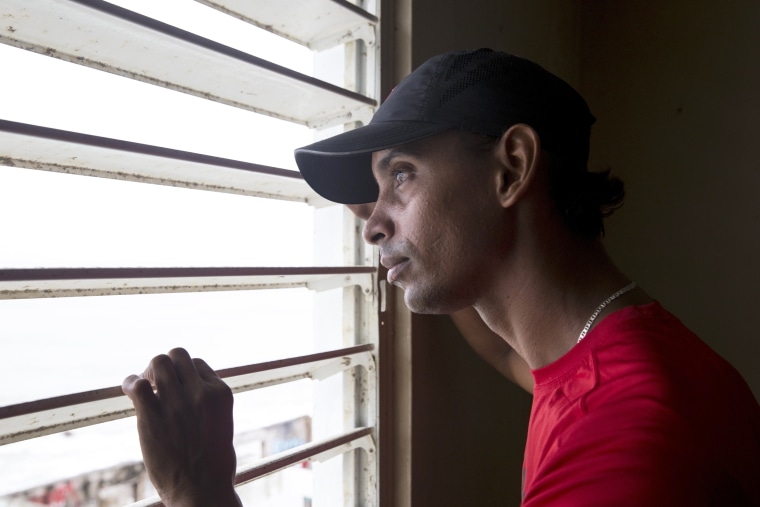 Maria delivered a near-knockout blow to PREPA, which was in deep crisis before any storm hit. For many years, it was unable, or unwilling, to invest in its four-decade-old power plants, which still burn imported oil, and above-ground power lines that were vulnerable to storms. Rolling blackouts and brownouts become common.
Amid the territory's decade-long economic recession, PREPA struggled with a multi-billion-dollar deficit and a worker shortage — all while charging some of the highest rates in the United States. The utility relies on its own cash reserves to operate, and has no access to capital markets, a shortfall that is expected to worsen as its revenue collections cease during the power outage.
Still, experts and analysts said they were encouraged by PREPA's work to restore power after Irma. It had only 60,000 or so households to go when Maria hit.
But Maria appears to be far more devastating. That is why recovery will depend on PREPA's access to government aid money and insurance claims.
Rick Donner, the lead PREPA analyst at Moody's, said in an interview that his limited communication with power officials in recent days had left him with the impression that Puerto Rico's power plants were spared serious damage, but its transmission and distribution lines failed.
"It's going to take weeks if not months to restore power to the entire island," Donner said.
But that is only to get Puerto Rico back to the state it was in before the storms.
And the longer the power remains out, the deeper PREPA's deficit could grow.
"That could delay economic recovery for the entire island," Donner said. "It's a big problem."