The gunman who allegedly opened fire at a Pittsburgh synagogue where Sabbath services were taking place on Saturday morning, killing 11 people, left a trail of anti-Semitic posts online, but neighbors said he gave no outward indication of his deadly plans.
The attack at the Tree of Life synagogue began sometime before 9:54 a.m., when police were called about an active shooter inside the house of worship in the city's Squirrel Hill neighborhood, which is considered to be a historic Jewish enclave and center for Jewish life in Pittsburgh.
Officials said the suspect, identified by authorities and law enforcement sources as Robert Bowers, 46, of Baldwin, Pennsylvania, was armed with an assault rifle and at least three handguns. The FBI said it appears he entered the house of worship and opened fire and then was confronted by police as he tried to leave.
He allegedly shot at police officers in two confrontations as he was exiting the building and then inside and was himself shot multiple times, officials said. Four officers were injured. One officer and another person who was shot were described as being in critical condition.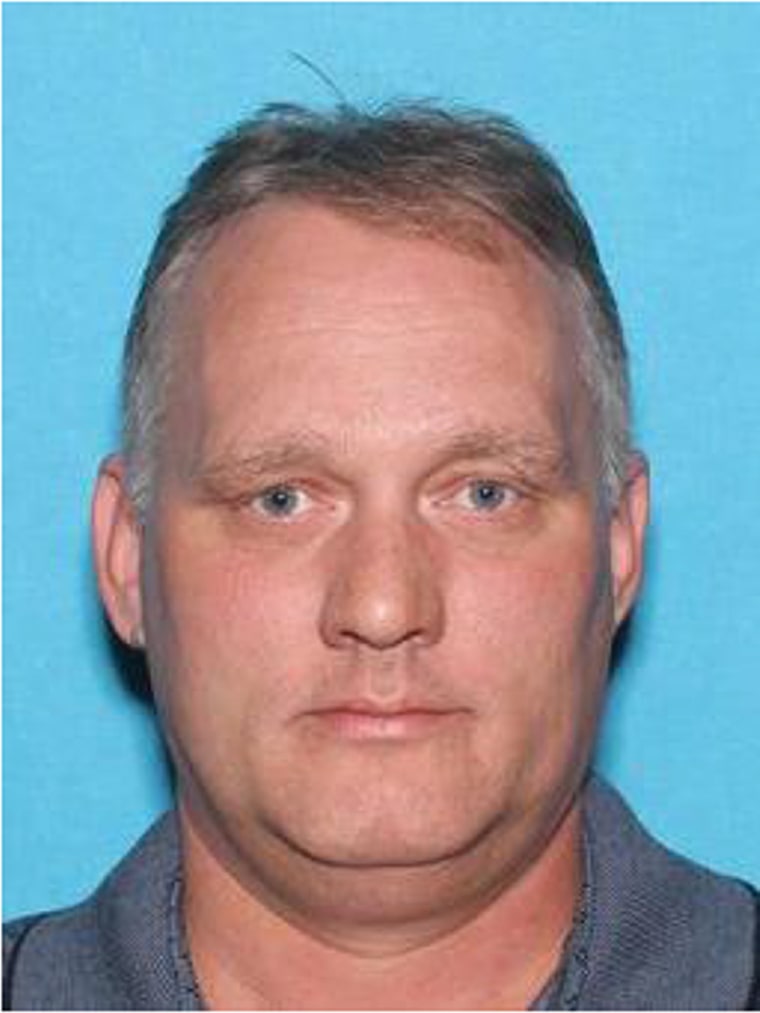 Neighbors said Bowers lived alone in a one-bedroom apartment in a complex called McAnulty Acres, and there was nothing particularly unusual about him.
"He was always very quiet. I would very seldom see him," said one 59-year-old neighbor who asked that her name not be used. "He would come and throw the trash away and I would just say hello and that was it."
"It's just insane. Who knows what else he was planning?" she added. "I'm in a fog."
But online, social media accounts that appear to belong to Bowers contained posts with anti-Semitic messages and hate speech. He apparently made repeated threats to Jews, posted conspiracy theories and made a specific threat against Jews hours before allegedly conducting the attack.
Bob Jones, FBI special agent in charge of the Pittsburgh field office, said that while the investigation is still in its early stages, Bowers did not appear to be known to law enforcement before the shooting.
"Certainly, the actions this person took today were hateful," Jones said.
"We are in the early stages of this investigation, and over the next several days and weeks we will look at everything in this suspect's life — his home, his vehicle, his social media and his movements over the last several days," Jones said.
"I want the people of Pittsburgh to know that the FBI will work around the clock to get them the answers as to why and how this happened," he said.
Multiple law enforcement agencies responded to the shooting, "and without their courage, this tragedy would have been far worse," Pittsburgh Public Safety Director Wendell Hissrich said at a news conference.
Scott W. Brady, U.S. Attorney for the Western District of Pennsylvania, called the attack a "terrible and unspeakable act of hate." He said it is being investigated as a federal hate crime.
Bowers was charged Saturday night with 29 federal counts, including 11 counts of use of a firearm to commit murder, Brady announced. He is also charged with 11 counts of obstruction of the exercise of religious beliefs resulting in death and other counts.
"The actions of Robert Bowers represent the worst of humanity," Brady said Saturday afternoon.
"Justice in this case will be swift, and it will be severe," he said.
In Pittsburgh's Squirrel Hill neighborhood Saturday evening, a crowd estimated to be in the hundreds attended a vigil for the victims amid rainy weather, some holding candles. One person held a sign aloft that read "hate & violence are not the answer."
The vigil was organized by students at Taylor Allderdice High School. One of the organizers, senior Cody Murphy, told NBC affiliate WPXI of Pittsburgh that "no one in the community should have to be alone right now" and that "the act of one hateful guy is not going to stop us from spreading love and caring."
"It shows that we're not going to let hate drive us apart," Cody said. "... we're going to stay together and we're going to remain the strong Pittsburgh community that I know we've always been. And we're going to continue to love each other."