The crisis in the Roman Catholic Church over its handling of allegations of sexual abuse by its clergy is engulfing the diocese in Buffalo, New York, where a former executive assistant to the bishop says she has talked to the FBI and turned over documents about an alleged cover-up of sexual abuse by priests.
Siobahn O'Connor says that while working for Bishop Richard Malone, she took calls from frustrated victims who tried to use the diocese hotline for complaints but to no avail. O'Connor says she was upset by the perceived lack of help for victims and then disturbed by what she called the "crafting" of a list of accused priests made public by the diocese this past March.
O'Connor tells NBC News there were over 100 priests on that original list but when it was published there were only 42.
"That was just appalling to me that they were creating this list that was woefully inaccurate, but it was also, it was a lie. We were lying to the people, while the bishop was also saying, 'We're being transparent.' And I knew that was not true."
As for the hotline that was supposedly established, O'Connor says it wasn't all that it should have been.
"Well, for something called a hotline, it was very cold. Because the calls were actually sent to an abandoned office that was then dialed into remotely from the victim assistance coordinator. So for the first three weeks, you actually couldn't have received a live response," she said.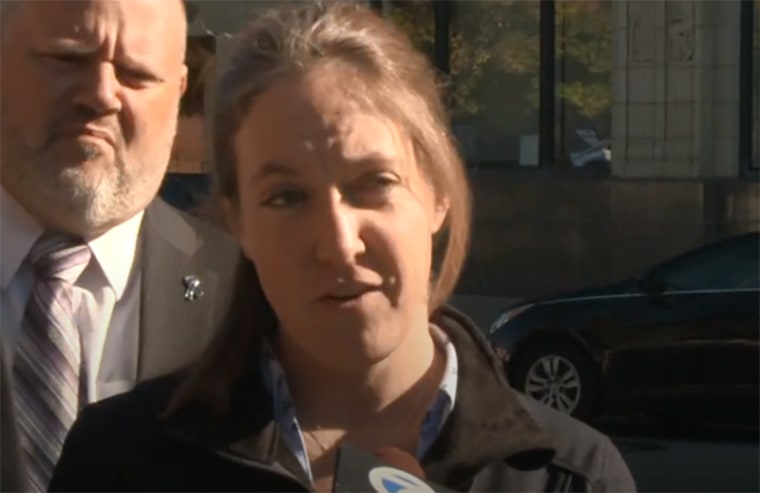 Earlier this month, the Diocese of Buffalo acknowledged receiving a subpoena from the local U.S. attorney's office for documents several months ago. The New York attorney general has also launched an investigation into every diocese in the state.
And Buffalo and every diocese in the country have been asked by the U.S. Attorney in Pennsylvania to preserve documents on sexual abuse.
Specifically, the letter from the U.S. Attorney in Eastern Pennsylvania, obtained by NBC News, requests "all documents related to sexual conduct involving a minor."
The request includes documents from any their "secret archives" or "confidential files." It also includes documents relating to any incidents involving those alleged to have engaged in sexual conduct with a minor "transporting any minor across any state or international border," among other records.
O'Connor worked for Malone for three years before resigning in August. She said Wednesday that the FBI has reached out to her about what she may know about a potential cover-up.
"Well, they wanted to know more about what I witnessed," O'Connor told NBC News on Wednesday. "And they assured me that they were going to take this very seriously, and that they were actively working on it. And they were grateful that I would assist them."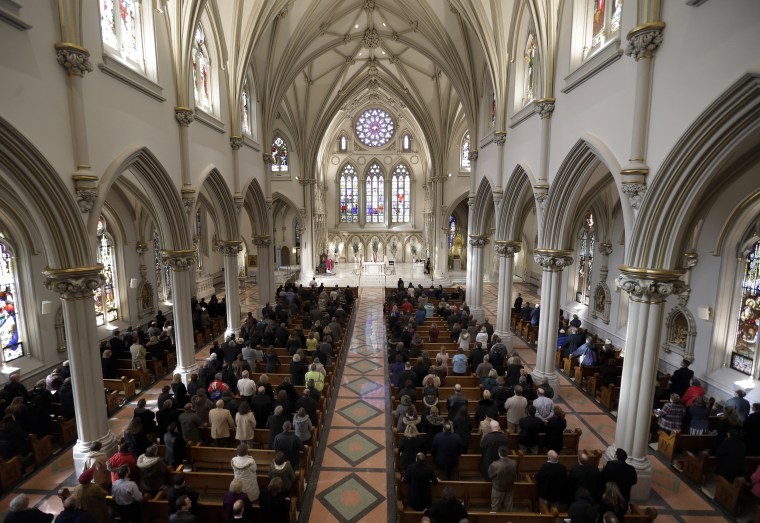 She says Malone and his senior staff removed priests from a list of priests accused of abuse if there was only one allegation.
"I would always think, 'But that's one life. That's one victim.' If the diocese had determined that the claim wasn't substantiated … I would say, 'Well, by whose investigation was that determined?'
O'Connor has joined with Deacon Paul Snyder, an ordained minister in the diocese, for calling on the Bishop Malone to step down.
"He has betrayed his people," Snyder said of Malone. "He has acted with cowardice, he has lied. He has been proven to lie. "
Snyder's pastor was removed from the ministry this summer. The pastor was not on the list originally and Snyder says the pastor was removed because of O'Connor's actions.
A spokesperson for the Buffalo diocese said Malone said he has no intention of stepping down.
In a statement, Malone has acknowledged mistakes have been made in the past and he himself has made mistakes.
The bishop said he was "stunned and dismayed" by O'Connor's comments but the statement did not rebute her allegations. The statement released by the diocese included what they said were emails by O'Connor that say she missed working at the diocese and with Malone.
In response, O'Connor said it was never about her. "This is about the survivors, our diocese, our community and our church."