A Washington State woman under a court order to stay away from the area of the White House was arrested for the third time in a week overnight after she scaled a fence at the nearby U.S. Treasury, the Secret Service said Sunday.
Uniformed Secret Service officers arrested the woman after an alarm was sounded about 2:15 a.m. Sunday, the agency said. The woman had successfully scaled the fence at the Treasury's southeast corner, at 15th Street NW a block east of the White House, the agency said.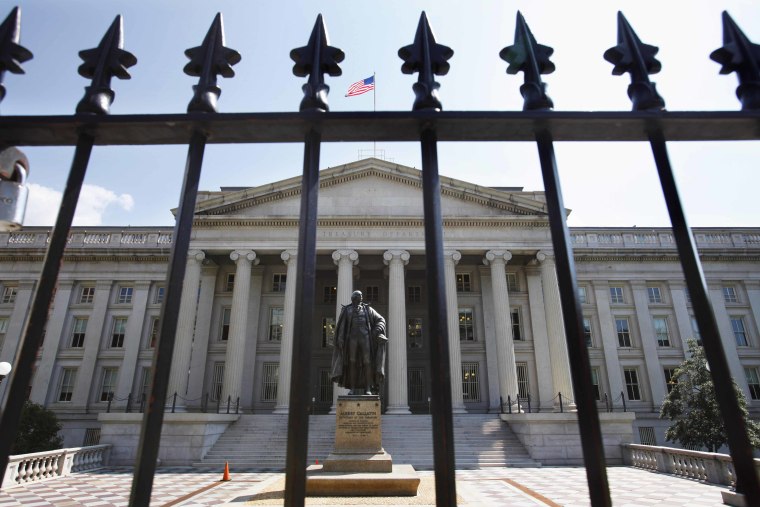 She was charged with unlawful entry and contempt of court, said the Secret Service, which confirmed that she was the same woman who was arrested Tuesday night after she was left dangling on the inside of a fence at the White House when her shoelaces got tangled up in the fence.
Court records identified that woman as Marci Anderson Wahl of Everett, Washington. Wahl pleaded not guilty to misdemeanor unlawful entry on Wednesday and was ordered to stay away from the area around the White House.
But on Friday, Wahl was arrested a second time, this time on the north side of Lafayette Square, also a block from the White House. She again pleaded not guilty in D.C. Superior Court, this time to contempt of court, for allegedly defying the order to steer clear of the White House complex.
The arrest Sunday morning came just a few hours after she was released in that case. In all three cases, the Secret Service said, she was carrying nothing threatening.
No court date was immediately available in connection with her third arrest. Wahl faces a status hearing April 27 in connection with her first two arrests.