A white man was arrested for brandishing what turned out to be a BB gun and yelling racial slurs at a black campaign volunteer outside a North Carolina polling station, authorities said Thursday.
Jason Donald Wayne, 28, was booked into the Mecklenburg County Jail and charged with going armed to the terror of people, communicating threats, disorderly conduct and ethnic intimidation, according to Charlotte-Mecklenburg police.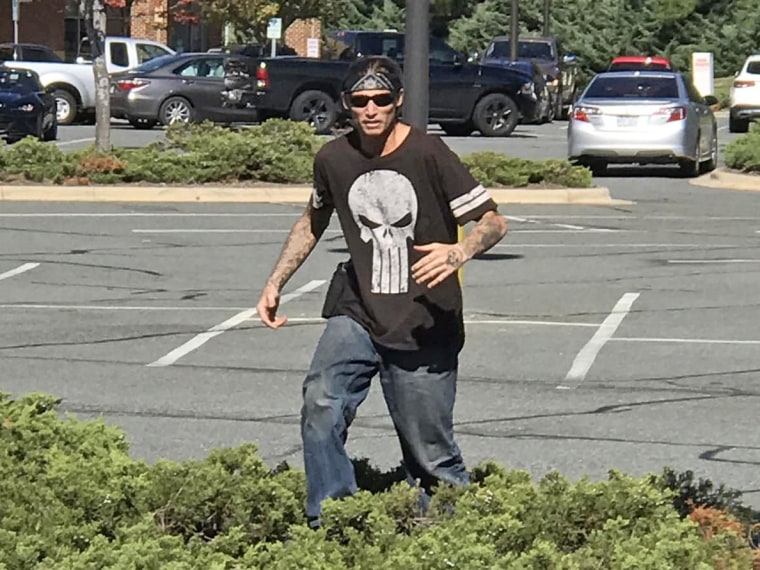 The incident happened a little after 2:30 p.m. ET on Wednesday when Republican activist Derek Partee, who is African-American, showed up at a polling station to hand out GOP campaign leaflets to early voters.
Partee — a retired detective for the Nassau County Police Department in New York — said a polling station volunteer and a Democratic activist both told him there was a suspicious car about 50 yards away taking pictures.
"He looked sleazy, he looked out of place," Partee told NBC News on Thursday.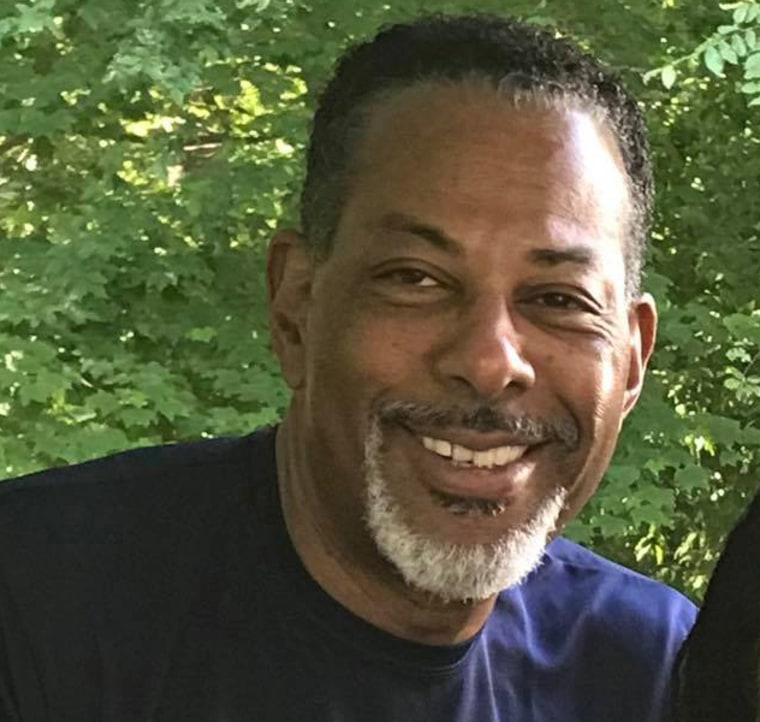 As Partee got closer to snap his own photos of the car and license plate, two men jumped out and hurled racial slurs at him. One of the men photographed by Partee had a gun in his holster.
"A white male jumps out of the drivers side and says, 'Yo (N-word) you want some of this!'" Partee recalled.
"Then both are yelling, 'You black motherf----- you want some of this?' I said, 'I'm a police detective' and they said, 'I don't give a f--- what you are!'"
At one point of the confrontation, Partee told the men: "I'm a Republican and they said, 'I don't care what you are.'"
A woman then joined the men and she began hurling racial slurs too, Partee said, adding that all three were wearing T-shirts with the Marvel comics figure The Punisher. White power groups have co-opted the popular comic figure for their own agenda, according to the Southern Poverty Law Center.
All three people sped off in the car, Partee said, after he called 911.
Police found Wayne later Wednesday and identified the other two. They were not arrested, because "they did not violate any laws," police said.
"The suspect was carrying a BB gun in a holster which was located and seized as evidence," according to a police statement.
Charlotte-Mecklenburg police vowed to step up patrols around polling stations in the wake of Wednesday's disturbing incident.
Partee said the three were not intimidating voters because they were so far away. But the retired detective feared something worse could have happened.
"My experience with a lot of these nationalist groups is they will surveil a location for whatever nefarious activity they might want to do at the location in the future," he said.
Partee vowed to continue his GOP volunteer work and is still a supporter of President Donald Trump.
"This wasn't about party. This was about being black," said Partee, 66. "It does give me pause for thought. But I've been a Republican my entire life. This will not shake my support for the Republican Party."