COLUMBIA, S.C. — A white South Carolina man offered $500 to a supposed hit man to kill his black neighbor, hang his body from a tree and burn a cross on his lawn — but the hit man was really an undercover officer, federal prosecutors say.
Brandon Lecroy was arrested last month after he gave the man a $100 down payment and told him he might have more people to kill later, according to an affidavit unsealed after Lecroy was indicted Tuesday.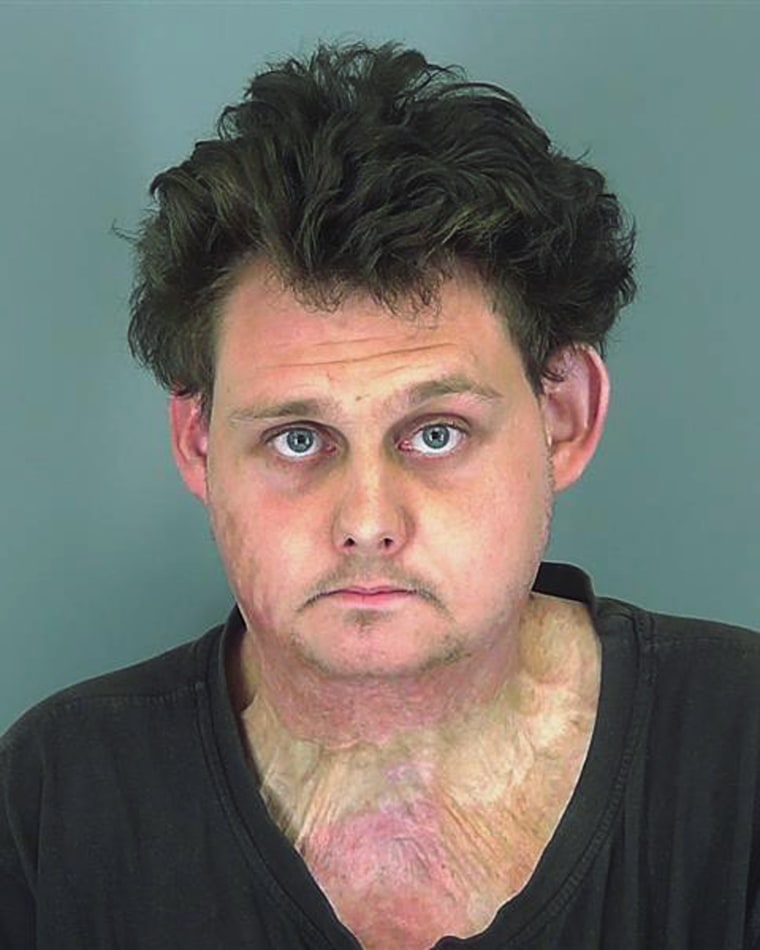 Lecroy found the "hit man" through a white supremacist group, authorities said.
Lecroy sent the undercover officer pictures of the neighbor he wanted killed in the small town of Hodges in Greenwood County, according to court papers. Hodges is about 85 miles west of Columbia.
The affidavit did not explain why Lecroy allegedly wanted to kill his neighbor, but he did tell the officer, "$500 and he's a ghost."
Lecroy, 32, has been sent for a mental exam, according to court papers. He's charged with murder for hire and solicitation to commit a crime of violence. He faces up to 10 years in prison and a $250,000 fine if convicted.
An email to his federal public defender was not immediately returned.