A white man accused of pulling out a gun while he told a group of black Florida A&M University students that they weren't allowed in an off-campus apartment building turned himself in on Friday, a week after he was charged.
Don Crandall, Jr., 49, reported to Leon County Detention facility in Tallahassee after police charged him with improper exhibition of a firearm, a police spokesman told NBC News. If found guilty, he would face no more than a year in jail, according to the Florida State Attorney's Office.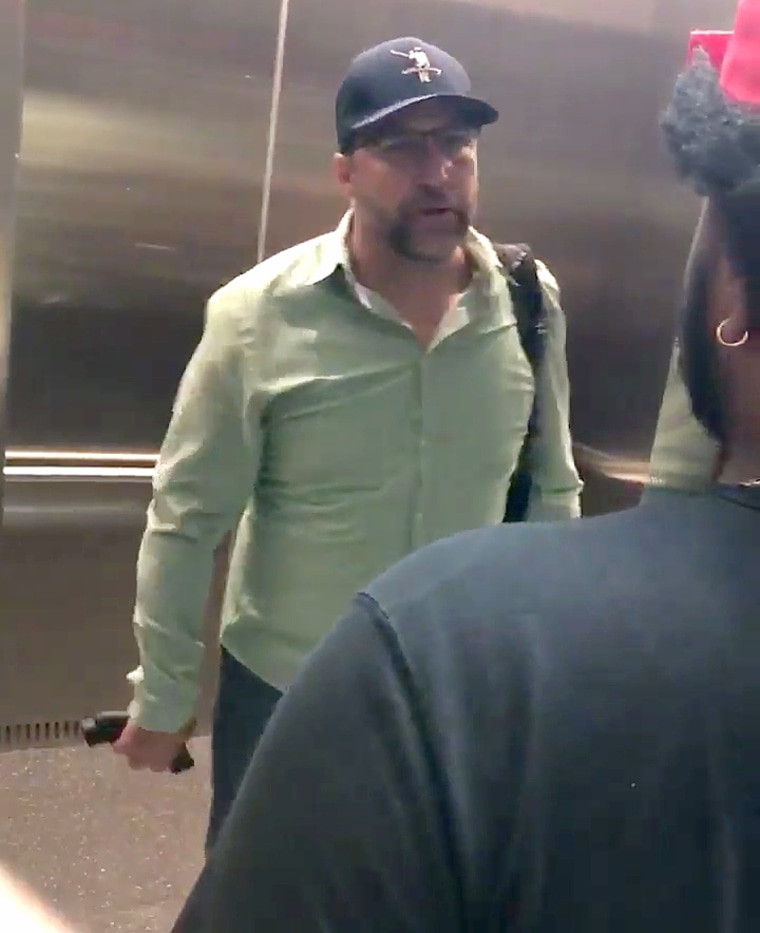 Crandall was recorded grabbing his gun after telling four black students that they didn't "belong" in an off-campus apartment building on the weekend of Sept. 8. The video, filmed by one of the students, Isaiah Butterfield, has since been viewed nearly 500,000 times on Twitter.
Butterfield told NBC News after incident that Crandall told Butterfield and his friends they couldn't come into the Stadium Centre apartment complex in Tallahassee unless they had a key. "This is my elevator," Crandall can be heard in the video saying. Then, he takes out a gun and holds it by his side.
"He made sure that we saw the gun. He was holding his arm in a way to emphasize," Butterfield said.
Crandall was identified as a general manager of the Baymont by Wyndham, Tallahassee Central, owned by Pax Hotel Group. The company said in a statement last Thursday that he had been fired.