LOS ANGELES — A fourth white nationalist wanted in connection with engaging in activity promoting violence and civil disobedience at political rallies in California surrendered Sunday to the FBI, according to law enforcement sources.
Aaron Matthew Eason, 38, is expected to make his first appearance Monday in federal court, officials told NBC News.
He and three other members of the white nationalist group Rise Above Movement, which has been designated as a hate group by the Southern Poverty Law Center, allegedly traveled to three California cities last year with the intention to incite violence at political rallies, according to a federal indictment unsealed last week.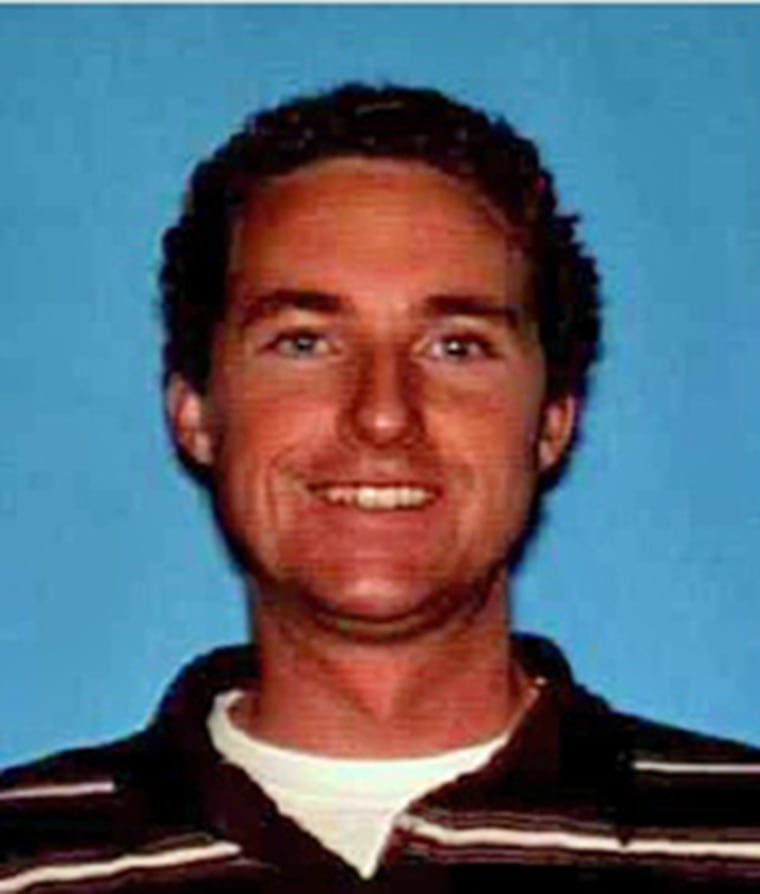 Robert Boman, Tyler Laube, and Robert Paul Rundo were arrested earlier this month by the FBI, and authorities had been searching for Eason,
The men used the internet to coordinate "combat training," travel and attendance at political rallies in Berkeley, Huntington Beach and San Bernardino last year, according to the indictment. They also allegedly planned to celebrate their violence in an effort to recruit more members.
"Every American has a right to peacefully organize, march and protest in support of their beliefs — but no one has the right to violently assault their political opponents," U.S. Attorney Nick Hanna said earlier this month in a statement.
Several members of the Rise Above Movement, or RAM, attended a "Make America Great Again" rally in Huntington Beach last March, holding signs that read "Da Goyim Know," an anti-Semitic phrase. Rally attendees attacked journalists and began fights with counter protesters.
Laube, 22, was captured on camera attacking a journalist, according to a criminal complaint.
"Rundo then turned to the second counterprotestor punched him in the back of the head, grabbed the back of his neck, and threw him to the ground, landing on top of him," the criminal complaint reads. "Rundo then held the counter-protestor down with his left hand and threw several punches at the counter-protestor's head while other RAM members looked on, cheered, and prevented others from intervening."
The men celebrated the coverage of their violent acts online and planned their next trip to a rally in Berkeley, where they encouraged participating members to attend "hand to hand and formation fighting training," according to the complaint.
Boman, 25, allegedly posted to his social media pages a photo of him punching counter-protesters in Berkeley.
Rundo, 28, and other RAM members attended an "Anti-Islamic Law" rally in San Bernardino in June and again committed violent acts. Authorities believe Rundo created a video of RAM members training as a promotional effort for the group.
Four other RAM members were arrested earlier this month in connection with violence last year at the Unite the Right rally in Charlottesville, Virginia. The men allegedly flew from California to Virginia and "assaulted an African-American man, two females and a minister wearing a clerical collar" at the event.
Those members were each charged with one count of conspiracy to violate the federal riots statute and one count of violating the statute.
Blankstein reported from Los Angeles and Madani from New York.